How to sell your DSLR and build yourself a TV studio
Save money by NOT buying a 4K camera.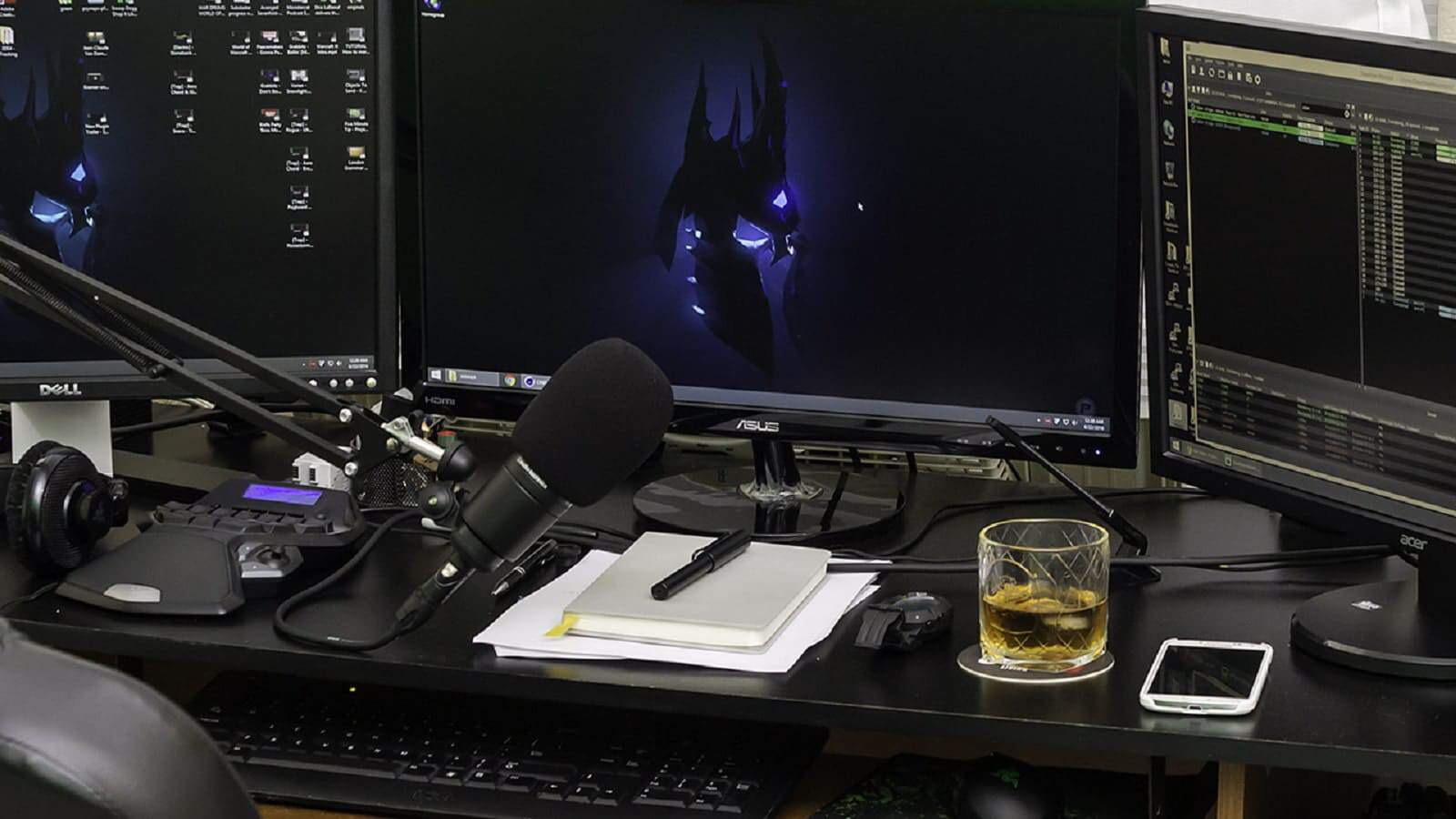 We're on the tail-end of another Black Friday shopping spree, which means some of you are owners of new, expensive electronics which you might not even have any practical use for.
Take 4K cameras, for instance; it is my opinion that, at least for 99.99% of people (myself included), the improvement in picture quality of a 3840×2160 resolution sensor is not worth the added resources required to edit or playback video from a 4K camera.
Let's say you purchased one of the top-of-the-line DSLR cameras available this year during a Cyber Monday event; such as either the Canon EOS R, Nikon Z7, or Sony a7R III If you want to view any picture or video you take using these cameras (I recommend using a lens while doing so – those cost extra), you will need a monitor which supports 4K. Hopefully, the camera's settings were all perfect when you hit record because if you want to edit 4K video you'll need a powerful computer with a lot of storage space.
The bodies of those three mirrorless cameras mentioned above are going for an average of $2500 (before tax) on Amazon at the time of writing. As a thought experiment, I've perused less cutting-edge products, and put together a list of items which, in lieu of one ultra-fidelity camera, affords you the power of an entire broadcast studio. Yes – a multicam recording setup could be yours, if you'd only hock that overkill DSLR.
Let's get to the shopping list:
Alternative cameras to 4K DSLRs (Because 1080p is just fine)
Remember, you need a 4K screen to fully utilize a 4K camera. There aren't many smartphones (yet) which support this standard, so if you are uploading videos to YouTube or Vimeo about half of your audience will not physically be able to tell whether you are using a $2500 Nikon Z7, or a $400 Panasonic HC-V770, because they'd be limited to 1080p. Plus, a camcorder like this is more specifically designed to film long-form video, and often these devices can film far longer videos than a DSLR, on account of their smaller sensors not running as hot.
Camcorders are a bit large, though. Having a camera with a small form factor can be greatly beneficial for some video projects, such as live music events. If you have a GoPro Hero5 Black ($220), for instance, you can nearly hide it on stage without caring whether if it's blocking someone's view or knocked over – and again, produce video of nearly identical viewing quality to a fancy 4K DSLR…on most devices.
Meet Therabody's All-New TheraFace Mask
TheraFace Mask is a breakthrough FDA-cleared LED skincare mask with added tension-relieving vibration therapy. Clinically proven results include firmer, smoother, healthier-looking skin with a visible reduction in fine lines, wrinkles, and uneven tone in as little as 8 weeks
Neither of these alternative cameras are known for having especially good microphones, so if you are interested in filming something like a video podcast, or livestreaming yourself practicing piano, then you should probably invest in a standalone microphone…or even 2. A pair of Blue Snowball iCE Condenser Microphones would only set you back about $100.
From two cameras and two microphones to one broadcast studio
Those microphones can't make any recordings by themselves; you need a computer. With the budget left over from selling your 4K camera, though, you should have more than enough to actually build yourself a custom PC, which would allow you to throw in a capture card chip.
This is a device which, instead of sending HDMI signals, like to a monitor, receives them – allowing you to edit and record a camera's full resolution output on-the-fly.
The leading brand in the internal video capture card product category is "Magewell." Their Pro Dual-HDMI card costs $580, making it the largest single expense in this bare-bones studio. With this device and a custom PC, though, you could take the signals from the Panasonic camcorder and the GoPro, cutting from one to the other or viewing picture-in-picture, and livestream the final product, too using software like vMix.
Here's a recommended list of compatible parts for the Magewell Pro Dual-HDMI card:
After you buy all this stuff and everything goes perfectly fine with putting together your custom PC (it always, always does), and slot in your video capture card, you still, unfortunately, need some more peripherals to finish the broadcast studio, such as a monitor (ex. This $90 BenQ), two micro HDMI cables, keyboard & mouse, and a fluid head tripod for the camcorder and adjustable stand for the GoPro…oh, and maybe this "Neewer 2 Pieces Bi-color 660 LED Video Light and Stand Kit" for $170.
Since your credit card is out, and you're going to need some interesting outfits to wear in front of your live audience, might as well order this Knight Crusader Helmet Replica Helmet Made of Iron, too. It's ok; after ordering all of this, before taxes, you would still have $100 left of the $2500 imaginary budget…and to think, you thought you just needed the one camera…
Some notes on altering or expanding the studio
There are "external" video capture cards in addition to internal ones, which often work over USB. So, if you don't wish to build or buy a custom PC to be able to record your HDMI camera's output, you may be able to use your existing computer and a device like the Magewell USB Capture.
If using more than two cameras in a broadcast or using cameras with 4K quality is a necessity, you'll probably need to vastly upgrade the components for your PC build from what's listed above, in order to support capture cards with four HDMI inputs or the 4K resolution standard.
If you are trying to record events in a large space, and it's not possible to run an HDMI cord from your PC to each camera, there are wireless HDMI receivers which could eliminate the hurdle. It could also be possible to power this whole broadcast studio from off the grid, using a battery generator.
What do you think? Plan on building yourself a TV studio? Let us know down below in the comments or carry the discussion over to our Twitter or Facebook.
Editors' Recommendations:
Does live streaming hold the key to gaming's future?
Follow us on Flipboard, Google News, or Apple News