The Hubsan Zino features a 4k camera and three-axis gimbal
For $399, this looks to be a hell of a drone.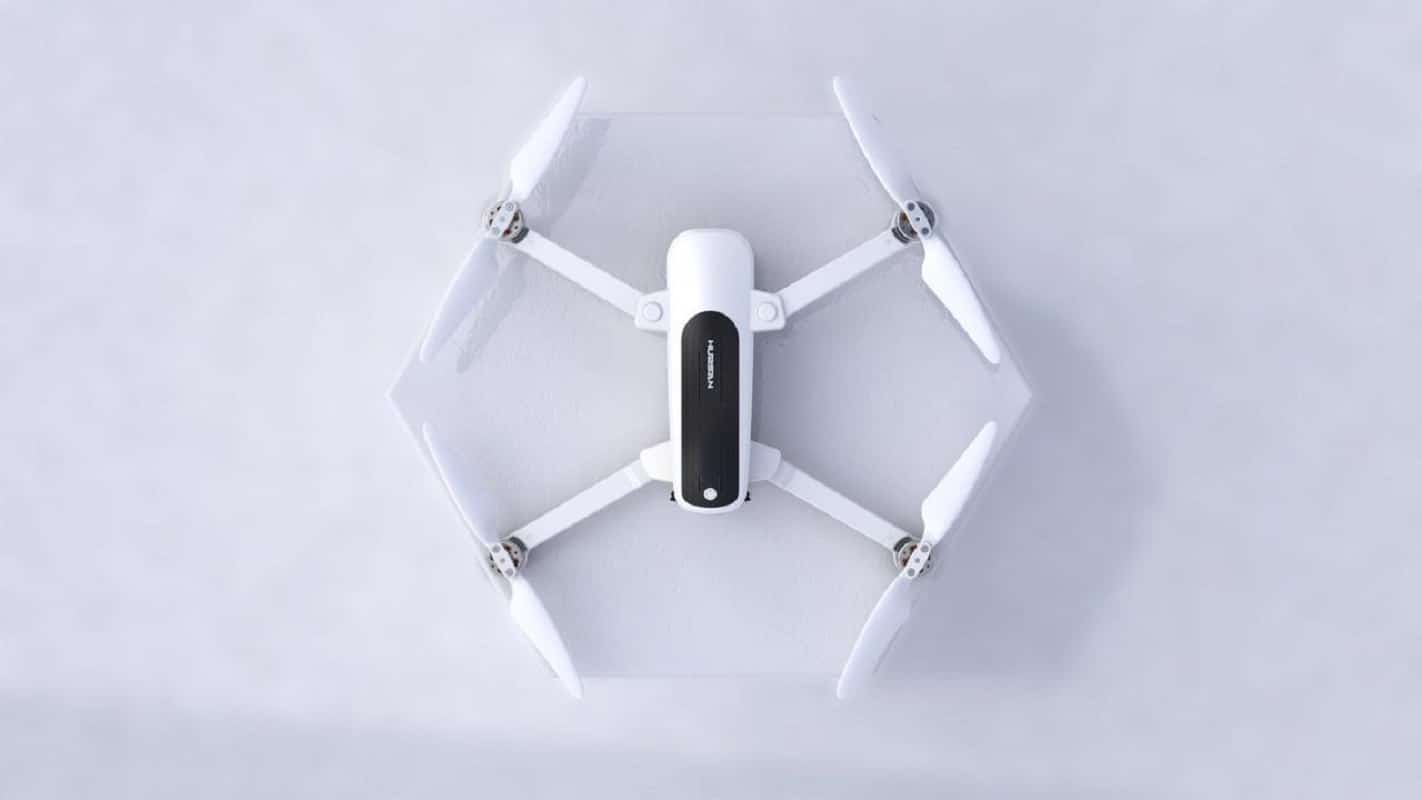 Hubsan might not be a household name like DJI, but that might change with its next drone.
The Zino is a $399 folding drone ($369 at the pre-order stage) with a 4K camera, that Hubsan is marketing as a counterpoint to the Mavic Pro.
It's probably kinder to compare it to the Mavic Air ($799), the ultra-portable folding 4K drone from market leader DJI. The price of the Zino alone would make it more comparable to the Mavic Spark, but it has better specs in a few key areas. With the low amount of sub-$500 drones that are any good, if it succeeds the Zino could carve out some market-share for Hubsan.
More about the Hubsan Zino
On paper, the camera the Zino comes with is solid. It's a 4K camera on a three-axis gimbal and is able to shoot 3840 x 2160 video at 30 fps. That's no slouch and should perform similarly to the Mavic Air. There's an 89-degree field of view and a low aperture of f/2.2. Like the Spark, the Zino has some preprogrammed photo modes like 360-degree panorama.
Reviews for other Hubsan drones consistently mention that the camera is better than the competition at the price point. Hopefully, that also holds true for the Zino.
Flight time on the Zino
The Hubsan Zino has a respectable flight time of 23 minutes. The Mavic Air manages 20 minutes, and the diminutive Spark only 16. Adding $30 to your purchase gets you a second battery with the Zino battery bundle, so you can swap without recharging. Control range is 2,500 meters but the video link is limited to 1,000 of those meters so you can't go roving as far as the DJI counterparts.
The Zeno has an internal barometer and GPS to add stability and intelligent flight modes. These include return-to-home, waypoints and line-flying mode. That last mode is great for cinematic footage as the drone flies in a stable straight line leaving you free to work the camera controls.
There's also image-tracking, which has been iffy on most of the drones featuring it to date. We're excited to see how it works on the Zino.
We've reached out to Hubsan to see if we can get some hands-on experience with the Zino and will update accordingly.
What do you think of the Hubsan Zino? Is this drone on your radar? Let us know in the comments below.
Editors' Recommendations:
Follow us on Flipboard, Google News, or Apple News