The Hover 2 selfie drone now features obstacle avoidance to perfectly frame your ugly mug
Great, another bad drone.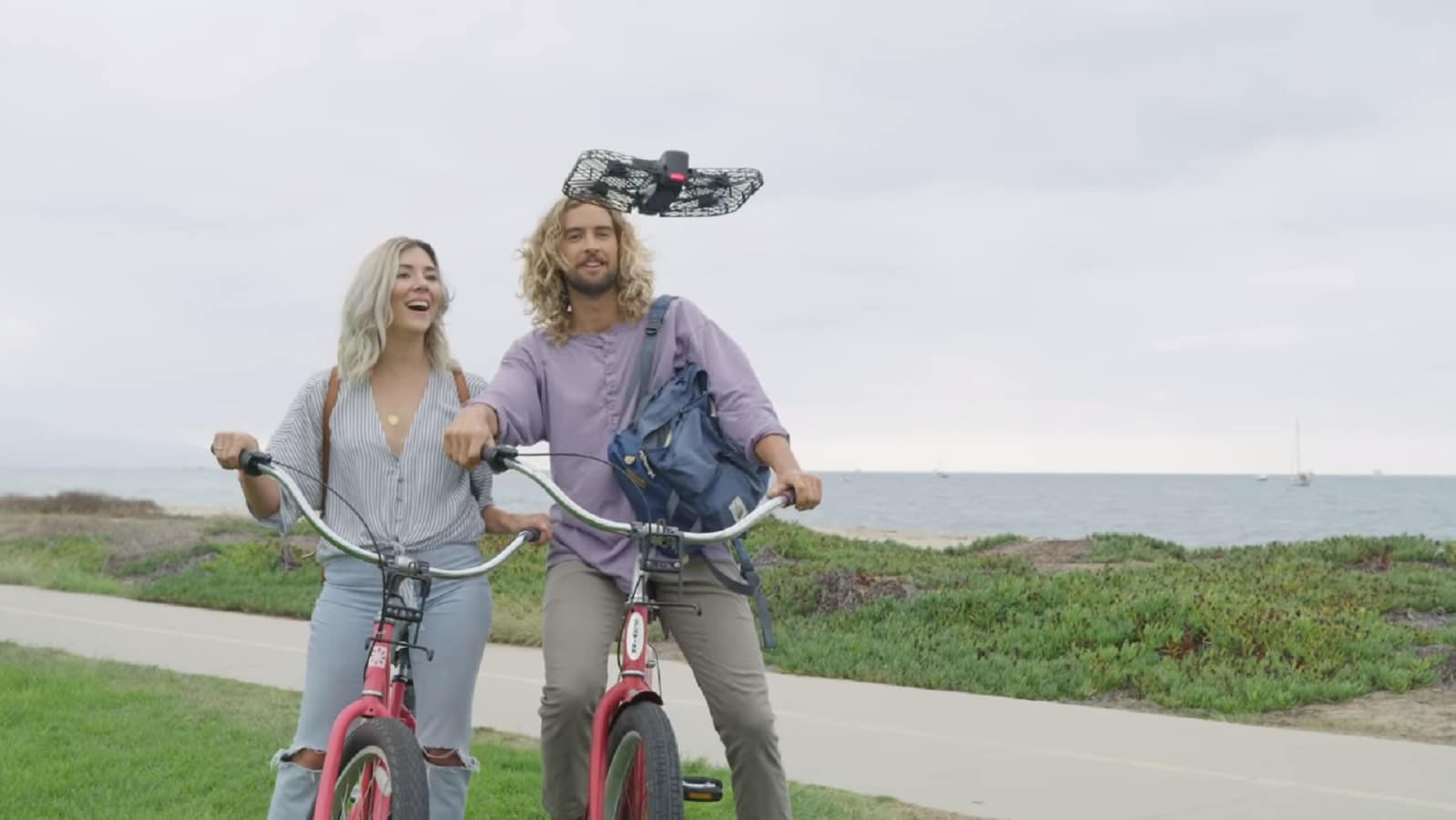 ZeroZero Robotics is back with a revamped version of its Hover Camera Passport selfie drone. The upgraded drone, which follows subjects around using facial and body recognition, is now powered by a Qualcomm Snapdragon processor that ZeroZero says is four times as powerful as the one used in the previous drone.
Most of the body is carried over from the original, with the Hover 2 also coming with an encasing that can be replaced with a lighter weight protective housing that improves flight time, control range and aerodynamics.
The Hover 2's Optical Radar
The Hover 2's killer feature is called Optical Radar, which is a rotating stereo sensor that offers 360-degree depth perception and obstacle avoidance. When the Hover 2 is paired with the new housing and the remote controller, it has a fairly good 23-minute flight time with a 3-mile control range.
Presumably, using the AI tracking instead of manual control reduces that flight time. There's a 2-axis gimbal on the camera and electronic image stabilization and uses a 12-MP sensor to capture up to 4K resolution images.
The Hover 2 also has some pretty nifty auto-frame capabilities, where you can set it to up to 4 shots beforehand and it'll go off and take all 4 for you with one press of a button.
The Hover 2 meets a demand for solid AI drones that don't break the bank
There are some other consumer-friendly drones on the market with facial and body-recognition tech, like the Yuneec Mantis Q and DJI Spark. The problem with their implementation is that they either get easily confused in crowds or require external controllers.
Truly reliable, professional AI-powered drones like the DJI Phantom 4 Pro or the Skydio R1 have whopping price tags that begin in the thousands. The Hover 2 features fully autonomous flying just like those expensive models, and is $399 currently on Kickstarter.
We'll have to see how the critics like the Hover 2, the original drone was pretty well-reviewed at the time. There was an exclusivity deal with Apple for that device at launch, with the Hover 2 being a Kickstarter, maybe they've gone it alone this time.
What do you think of the drone? Look interesting to you? Let us know in the comments.
Editors' Recommendations:
Follow us on Flipboard, Google News, or Apple News