Ryze Robotics' new Tello drone now teaches you how to code
Tello, Tello, Tello.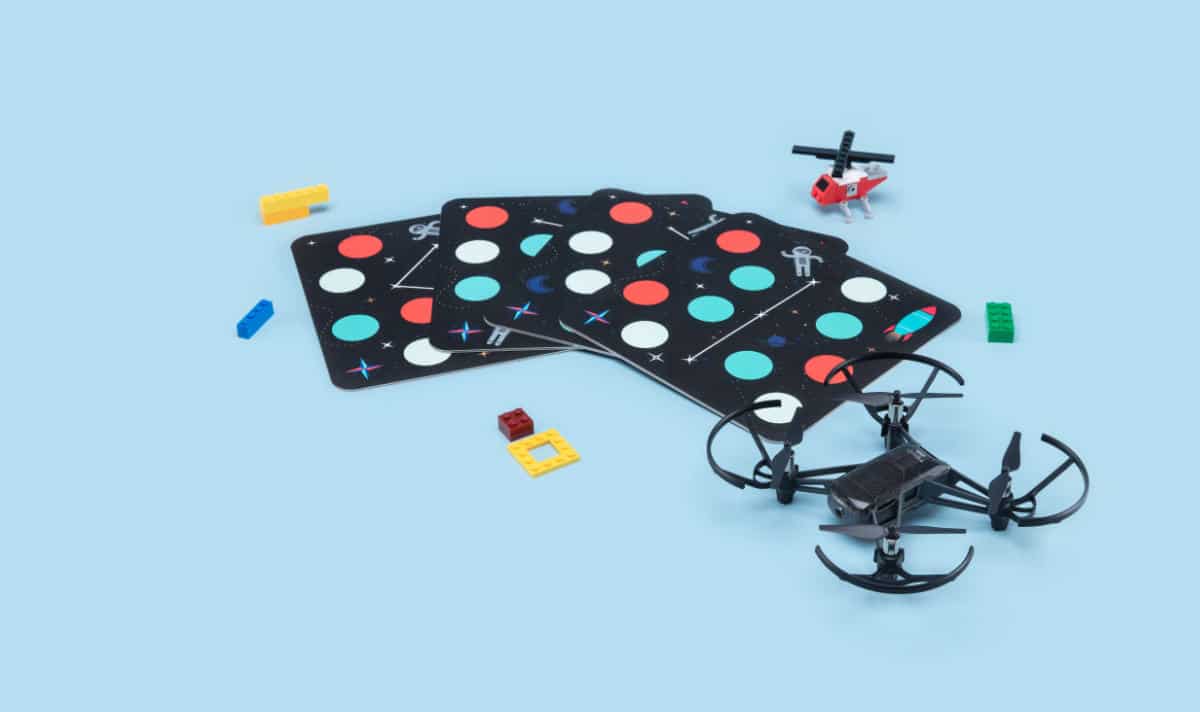 We reviewed the Tello drone back in May and were pretty impressed by the feature set and ease-of-use for the diminutive sub-$100 quadcopter. Now, the company behind it, Ryze Robotics, has packaged up an EDU version of the drone that builds on the prior functionality.
The original Tello supported Scratch as a way to easily program the drone for missions and activities. The EDU version now supports Swift and Python, as well, for more advanced coders. It also features a dedicated app with virtual missions in it and there's a "Tello Space Travel" adventure on Apple's Swift Playgrounds app.
The EDU package also has four included Mission Pads, which are physical waypoints that the drone is able to recognize and respond to.
Tello is an amazing way to get kids energized about learning, says Robert Elwood, CEO of Drobots, who used Tello as part of his company's STEM summer camps. It's safe, affordable, and accessible, yet it's also powerful and fun. As an educator, that's exactly what you're looking for. Tello EDU will take things to the next level.
More programming support
Now, the EDU version supports multiple languages such as Scratch, Swift, and Python. Block programming is made possible by a basic Scratch editor or the Tello EDU app. Apple's Swift Playgrounds app has "Tello Space Travel" lessons that will guide the learner through a wider range of coding concepts and activities.
The SDK for the drone has also been improved and now users can create more advanced functions like interacting with the data from the video stream and basic gesture controls. This provides teachers and students a simple platform to learn complex subjects like computer vision.
The Mission Pads let users program Tello to respond to its position relative to the pads. You can also program a swarm of the Tello drones with a WiFi access point to do more complex actions.
Intel inside
The Intel Movidius video processing unit in each drone powers the visual positioning of Tello which controls its ability to hover in place. The flight controller and vision positioning system are derived from DJI's class-leading drones, through a working partnership.
Tello EDU retails for $129 and can be picked up from DJI, Apple, and select Apple retail locations.
The box comes with 1 drone, 2 sets of spare propellers, 4 Mission Pads, 1 battery, and a USB charging cable. Tello EDU is also compatible with the GameSir T1d Bluetooth remote, which is sold separately and is available at DJI's store.
What do you think of the drone and its educational possibilities? Let us know in the comments.
Editors' Recommendations:
Follow us on Flipboard, Google News, or Apple News