The Spotify app for Apple Watch finally releases, but it's a bit of a let down
Until it has offline playback, it's only decent.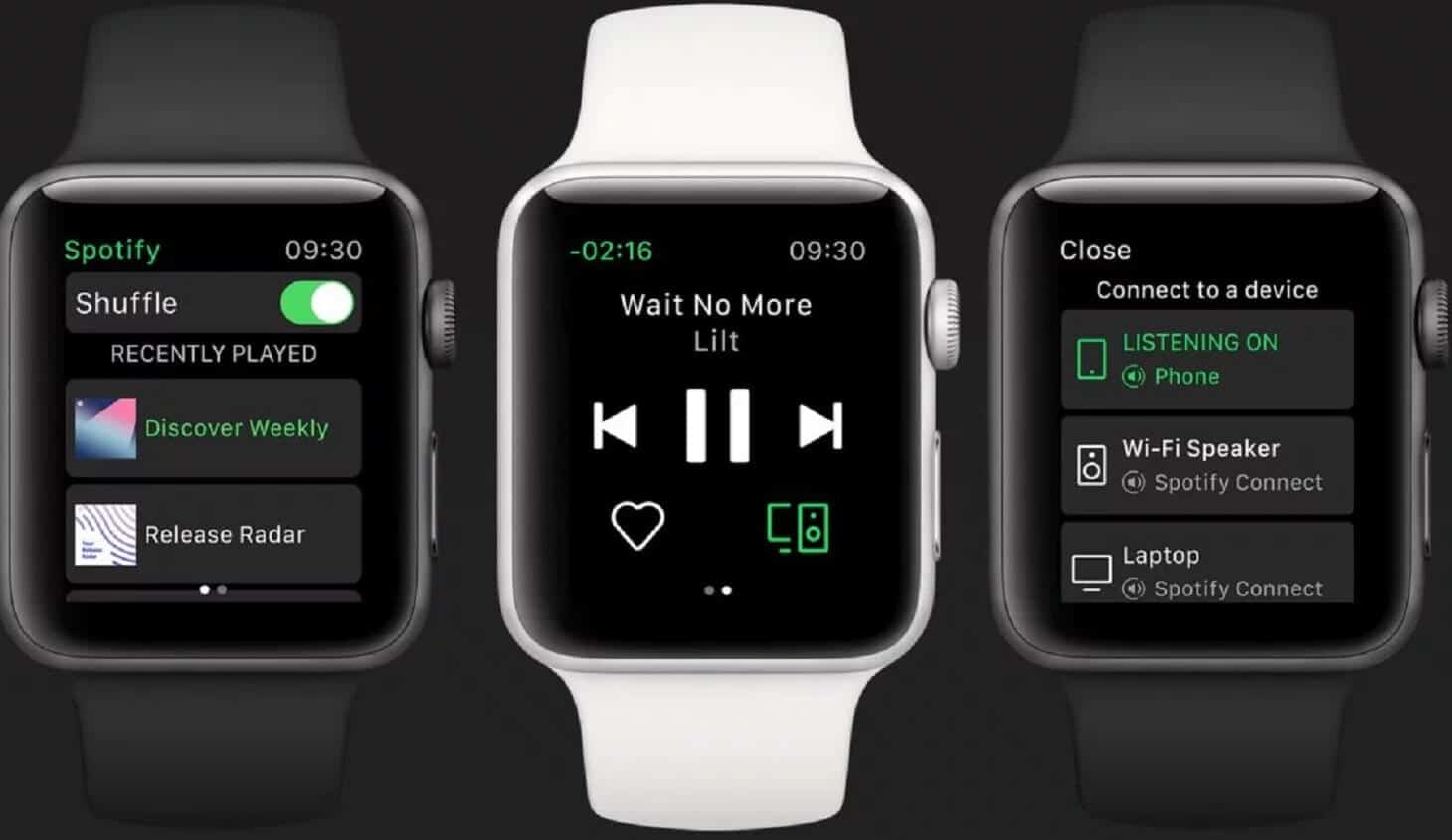 Spotify's been testing its Apple Watch app for a few weeks now, and now the app is going to start rolling out to all iOS users.
This early version of the Apple Watch app lets you play music on the Apple Watch or use the watch as a remote to control how music is played to compatible Spotify Connect devices. And that's pretty much it.
Here's what the Spotify app doesn't do
Unfortunately, the real killer function is missing – syncing songs for offline playback, but hopefully, that will come in the future.
There's also no support for listening to music over LTE while you're away from your iPhone, so it's more of a remote than a fully-featured app right now. At least you won't have to take your iPhone out of your pocket to change playlists or skip tracks anymore. Spotify has also included complications for the Apple Watch to improve ease-of-use functions from your home screen.
It's not all bad, however
The app itself replaces the default "Now Playing" screen on the Apple Watch, giving you a true Spotify feel when listening to music and controlling the app.
The lack of offline playback is disappointing and without it, the app just feels like a reskinned remote. It is nice, however, that you can favorite songs from the Now Playing screen though, as I'm sure we've all been in a place where we heard a song we liked but couldn't be bothered to open the app on our phone or computer and favorite it that way.
This is just the latest in a number of new products introduced by Spotify recently. There was a recent promotion for a free Google Home Mini for anyone subscribing to a Premium Family plan, a redesigned UI for Premium plans in the app, and the new Spotify for Podcasters beta program which allows podcasters to link their shows to the service.
Maybe the half-finished Spotify app for Apple Watch is in part due to the news of Apple Music overtaking Spotify in subscriber count? One thing is for sure, without the ability to download tracks for offline use it's back to the wait for a useful Spotify app for your Apple Watch.
It should be noted that while the app is officially live, it is rolling out over the next couple days, so if you can't immediately access the features, don't fret, they are on the way.
What do you think of the new Spotify app for Apple Watch? Is it a letdown? Let us know in the comments.
Editors' Recommendations:
Follow us on Flipboard, Google News, or Apple News