Spotify introduces new premium features because why not, you're paying for them
Endless Artist Radio is also coming with this update.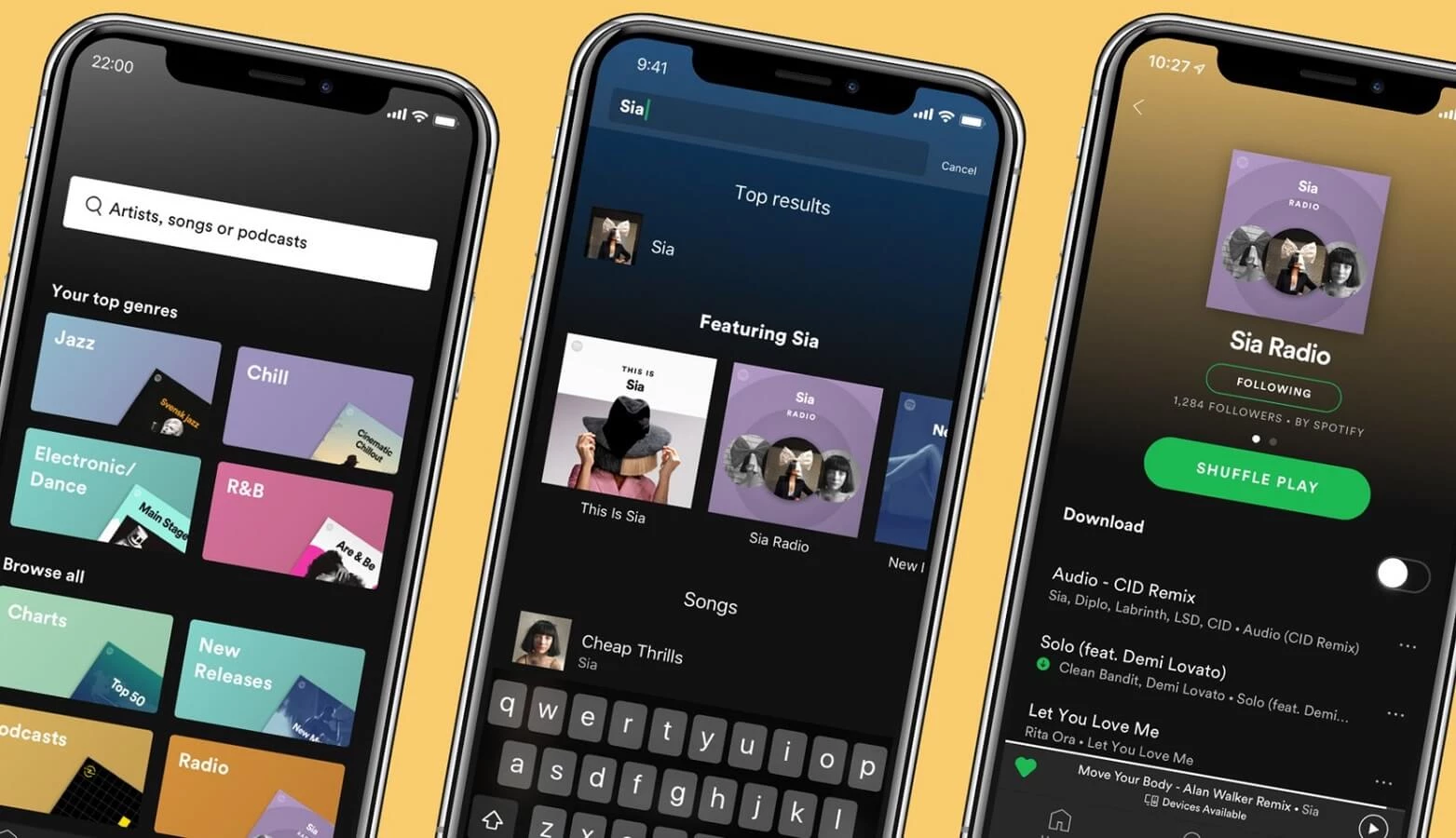 Spotify has released a new app update for Spotify Premium customers. The update includes streamlined navigation, personalized search, and a new feature called Endless Artist Radio.
The Spotify Premium navigation now includes three new tabs: Home (your recommendations), Search (where you can discover new artists and songs), and Your Library (all your favorite songs, artists, playlists, and podcasts).
Meanwhile, the redesigned Search page now offers a one-stop destination for artists, albums, podcasts, and more. At the top of this screen, you'll find your top genres, so you can always find something to match your mood.
Take a look:
Endless Artist Radio is an upgrade to how playlists are made through Spotify. With the feature, a subscriber can base an entire playlist on one of their favorite musicians or songs. Simply search for and you'll be crafted a custom station on one of the brand-new Artist Radio playlists.
The playlist will offer an "endless listening stream personalized to the listener's own musical tastes." These playlists are updated regularly and can even be downloaded and available for offline listening.
Spotify continues to add new features
The Spotify app changes come just two weeks after the company introduced a Spotify for Podcasters beta program. Through the program, anyone with a podcast to reach its 180 million worldwide users. In doing so, podcast creators can gain access to important listener data such as demographics, location, and engagement.
The Spotify app is available on the App Store and through Google Play. A Premium subscription is $9.99 per month and offers shuffle play, ad-free listening, unlimited skips, offline listening, the ability to play any track, and high-quality audio.
What do you think of the new features? Let us know below.
Editors' Recommendations:
Follow us on Flipboard, Google News, or Apple News