E3 2018: Microsoft Press Conference thoughts
This year's Microsoft conference was packed full of announcements.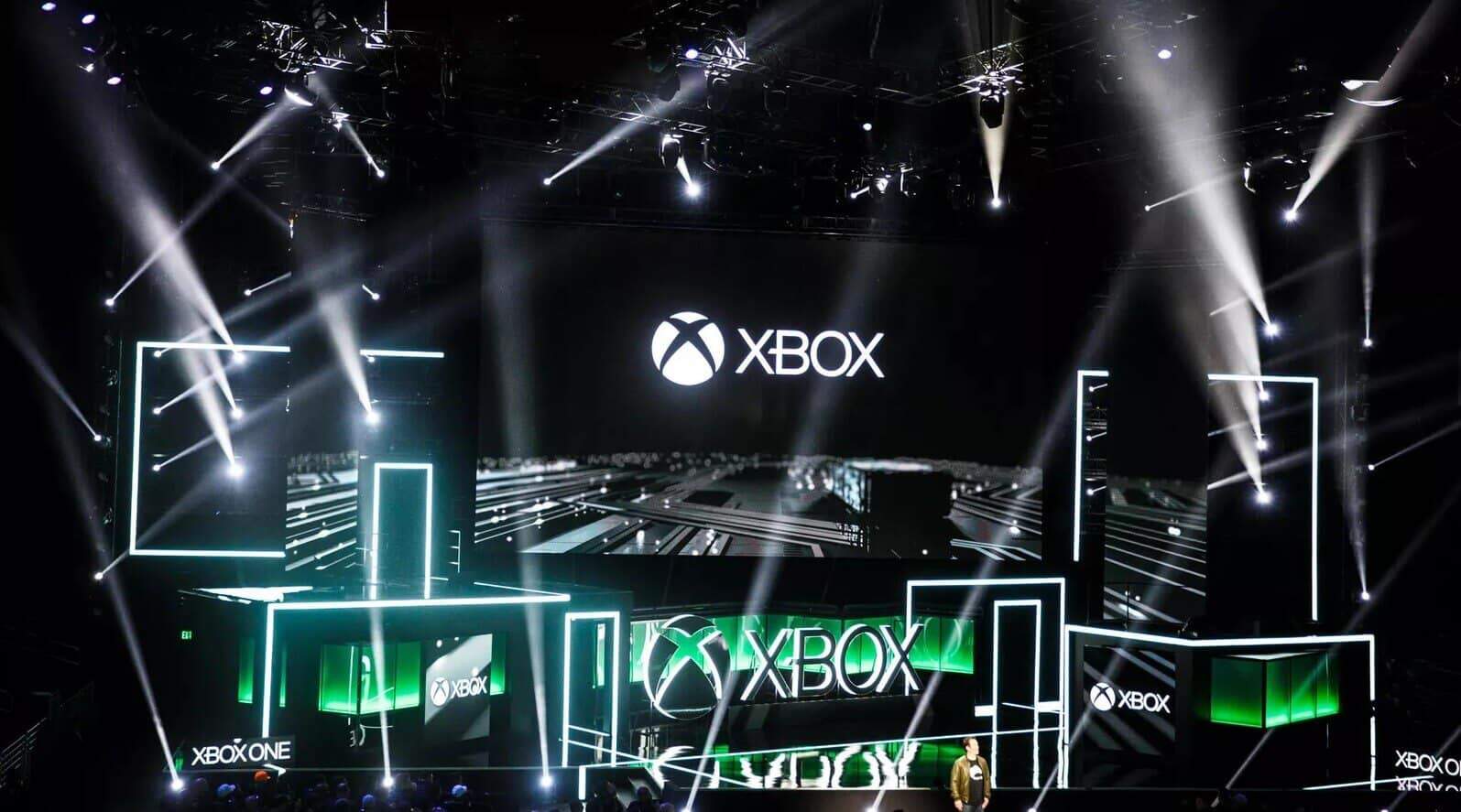 Unlike last year, Josh and I aren't sitting next to a giant man who smelled like fermented ballsack so let's get talking about Microsoft's press conference.
(stream of consciousness from last night's conference)
Let's get it started with a Halo teaser. Cool, I don't know what this is but a new Halo would be good since 5 kinda sucked, and this one is gonna star Master Chief cause it seems like people didn't like Locke. Now a break from games to talk about charity and how the Xbox FanFest ticket proceeds to go Children's Hospitals and organizations. That's awesome and I hope more people continue this, alongside Xbox's dedication to work with AbleGamers and disabled gamers around the world.
Time for more games. 50 games, 18 exclusives, and 15 world premieres. Kicking things off with Ori and the Will of the Whisps, which comes out in 2019. We heard about it last year, so that's not really a surprise.
Holy shit, From Software!   It's like Nioh, but not? Sekiro – Shadows Die Twice is the official name. This was teased last year during the Sony press conference, so clearly, Shadows Die Twice is officially NOT Bloodborne 2. Feudal Japan + Souls? I'm in. Sign me the fuck up.
Todd Howard is on the stage now, in what I can only imagine is going to be hyping Fallout 76. It's a prequel, as expected. He says it's four times the size of Fallout 4. That's impressive. I'm interested. Let's hope I like it more than the others.
Square Enix now showing a new Dontnod game. Looks like more Life is Strange – it is, a young boy named Chris in the Life is Strange universe. These games are good, so it's good to see them keep coming. Looks like this one is about imagination and child-like wonder. I'm down. The Awesome Adventures of Captain Spirit – coming at the end of June. Cool.
More Crackdown 3 trailers, with Terry Crews doing what Terry Crews does best – being fucking awesome. I'm so fucking tired of this game being delayed. I love Crackdown and I bought my Xbox One X for it, and it still isn't here. At this point, showing trailers again is just more blue balls.
Nier Automata: Finally not PS4/PC exclusive anymore. Good, cause everyone should enjoy this tremendous game. New Metro looks like more Metro, so I'm in. Great games with great stories.
Kingdom Hearts 3, for the first time ever on Xbox. Woo. Looks like Frozen is making a big debut in Kingdom Hearts 3, including snowboarding and ice weapons. Again, another game that deserves to be on every platform possible. Kingdom Hearts is so good. Sora is moody as expected, and I hear more Hikaru Utada, so yeah. Come the fuck on January.
More Sea of Thieves content, which is good since it's apparently quite a barren experience right now. Ghostly pirates and dark spirits look pretty great, and there are two new expansions on the horizon. Here's a trailer for one of the single-player stories in Battlefield V, as advertised during the EA show yesterday.
Here goes a super fancy McLaren going all over the place, with a zoom in on the driver who's wearing a wristband. This must be the trailer for Forza Horizon 4. Looks like the new gimmick in Horizon 4 is going to be changing of weather as you go through different places. Weather changes grant access to areas previously blocked off. That's pretty damn cool, and considering they got a lot of life out of the Australian Outback, with Hot Wheels being the best expansion to a game ever made, I'm hyped for more Horizon.
Undead Labs joins Microsoft Studios, Playground Games does as well and holy shit, Microsoft bought Ninja Theory! Microsoft bought five new studios and that's awesome. Investing in games studios instead of relying on the same few franchises. This is a great direction and something Xbox as a brand desperately needed.
There's some new PUBG stuff here and meh. Holy fuck, a Tales of Vesperia HD remaster! Buying this. The Division 2 looks awesome but I'm leery about it considering all the technical issues I had in the original which made me quit after like 2 days of playing. Division 2 looks more urban, like a mix between The Division and The Last of Us. I'm interested in checking it out for sure.
There's a game montage full of cool shit, including Shadow of the Tomb Raider which is a must buy, a game that kinda looks like a Skate knockoff named Session, Black Desert (which I assume is more of the same stuff from the Black Desert Online world), and HOLY FUCK DEVIL MAY CRY 5.  I NEED THIS.
The rest of the conference is supposedly all world premiere trailers. Let's see what happens. Namco's got a new game called Jump Force that looks to combine Dragonball Z, Naruto, and One Piece. I wanna see more before I get hyped about this. Dying Light 2 looks sweet, and that game was really good and they supported it for a long time with a lot of free DLC.
OH MY FUCKING GOD BATTLETOADS IS COMING BACK!
Just Cause 4 is a thing, because of course, and because who doesn't like games where you blow up everything just to watch it burn? Gears of War Funko Pops? What the fuck? Maybe it'll be cool like the LEGO games.  Gears Tactics looks like a tower defense only game, so I'd definitely skip that. Gears 5 looks cool though.
Xbox working on a cloud streaming service to allowing a console quality experience on any device. Bold move, Cotton. Let's see if it happens.
And now Phil's wrapping up.. wait, what? Hacking? CYBERPUNK 2077! Finally some more information about CD Projekt Red's semi-abandoned project. #HYPE
While Microsoft didn't show much on the first party side, there were some bold promises and the surprises of the five new studios could be quite impressive. It inspired me to buy a year of Xbox Game Pass, so let's see what happens. That said, Microsoft had a solid presser and I can't wait to see what Sony responds with.
What did you think of the Microsoft press conference? Let us know in the comments.
In other gaming news: E3 2018: EA Play Press Conference thoughts, Could the title of "Netflix of Gaming" go to Microsoft?, and Valve is backing off on Steam regulation to allow for more games on the platform.
Follow us on Flipboard, Google News, or Apple News