E3 2018: EA Play Press Conference thoughts
The Anthem conference went well.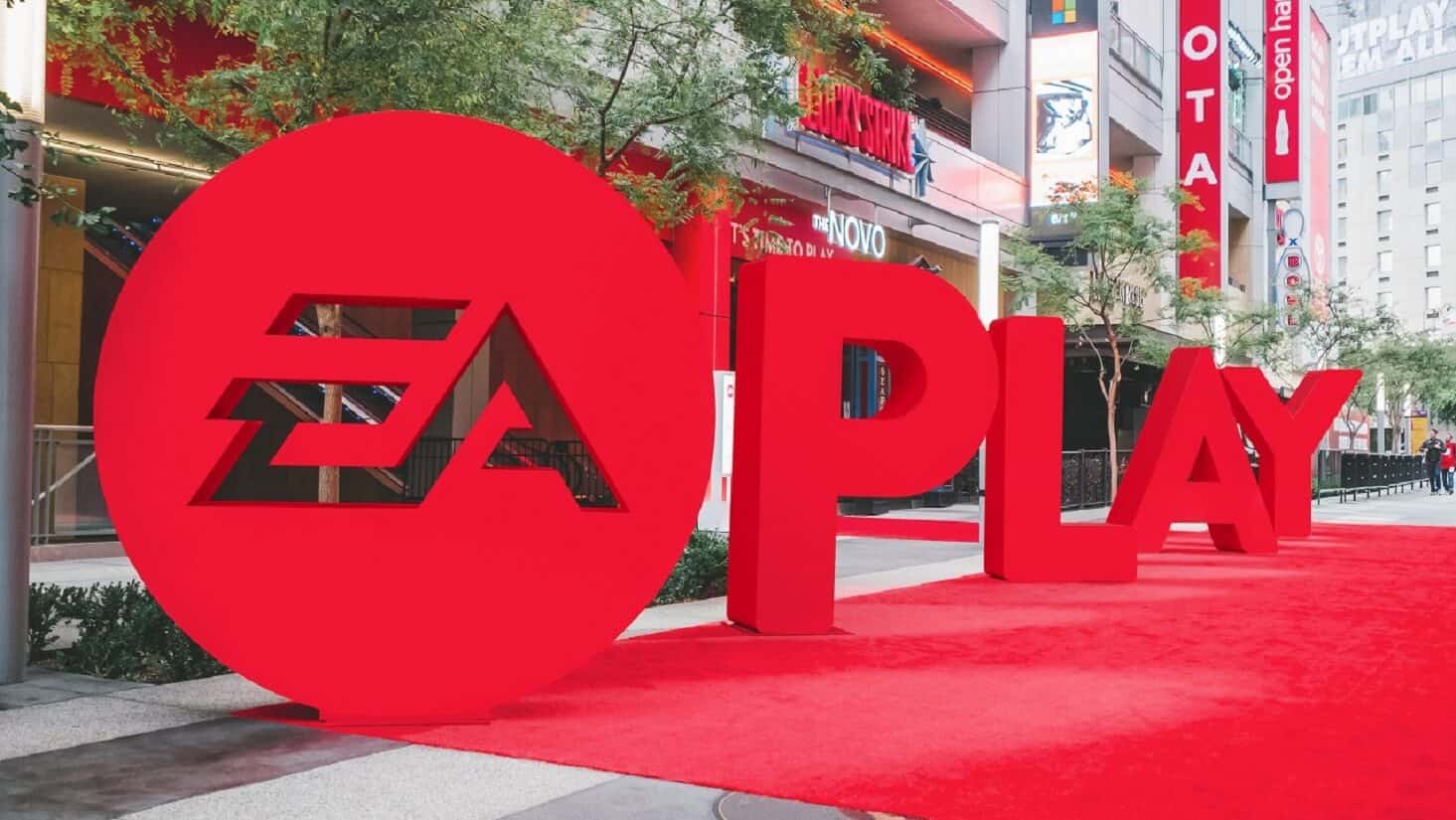 It's time for everyone's favorite bowl of disappointment – EA's annual E3 press conference. Last year was fairly underwhelming, considering everyone in attendance was crammed into a tiny little space to make room for two giant LAN circles of PC's so that the streamers who were paid to attend were able to live stream Star Wars Battlefront II, leaving most of the rest of us as an afterthought. This year, I'm watching from home instead of attending, so I decided to type up my thoughts as I watched. Below you'll find my notes and thoughts.
Here we go with a hype package, it's hype-filled and full of hype. Whoa, this 3D/AR Anthem bit is pretty cool for the live audience watching on stream. It never would have looked that cool in person, but it's cool that EA made this a thing since Sony's done the same thing for the live audience the past two years but the effect never actually made the transition to the stream for the people watching at home.
Here's Andrea Rene of What's Good Games to host the EA Play press conference. Seems a little interesting that EA hired an influencer who was also part of the E3 Judge's Week to host their press conference, in a deal that was obviously fleshed out before she ever attended the judge's panel. This seems fairly suspicious that someone who was supposed to be impartial for Judge's Week is also being paid to host a press conference, and it also seems odd that the other members of What's Good Games seem to be heavily praising Anthem. Also worth noting, Andrea is married to John Drake, who is the director of portfolio strategy for PlayStation. Oh well, this is a press conference review, not a discussion about ethics.
Time to talk about Battlefield V. Yay, more MP. I'm kinda burnt out on these games personally, and here we are again looking at the World War 2 setting. This game looks gorgeous, and I'm somewhat interested in the personal stories for the single player, but as an overall, meh. No loot boxes and no premium pass is a great touch (though it'll be full of cosmetic add-ons and other cash grabs), but of course, we gotta cram a Battle Royale mode in because why wouldn't we? Ugh.
Next up is FIFA 19. Millions of people care about FIFA, but not in the USA. Not to say that people in the USA don't care about soccer, but it seems like between the two from my experience is that people like PES a lot more than FIFA. This dude on stage is overwhelmed with emotions standing next to a giant trophy cup. I don't understand the appeal of soccer, but more power to them. I'm not a sports guy, so that's as much snark as I've got for this part.
EA is finally dabbling with cloud streaming, which is a step in the right direction even if their games aren't as fantastic as they once were. EA Access is a nice touch, but Origin Access Premier sounds like the better plan as you can get access to every new game, fully, instead of just a trial, but it's PC only so that sucks for people who sub to EA Access on Xbox.
Star Wars: Jedi Fallen Order is the name of the Respawn-crafted Star Wars game. Apparently, it's gonna be dark and gritty, in a time when Jedi are hunted. Cool, but let's see something instead of telling people it'll be out Holiday 2019. Speaking of Star Wars, here's more info on Battlefront II, and blah blah. Nothing they do will save that game.
From Star Wars we go to a ship being tossed around in water and – OMG, IT'S YARNEY! I love him as a character, but Unravel was kind of boring. Unravel Two shows Yarney with a second yarn person so it's ideal for co-op play, but unless it's more forgiving it'll be.. nevermind, he just said it would be more forgiving and welcoming. Apparently it's available right now, and I'll pick it up when it's cheap, but unfortunately, there's too many things out right now and not enough time due to it being E3 week.
Now they're back to talking about their dedication to indie games and throwing a bit of shade at ol' dude from A Way Out for shit talking them during the Game Awards. Clever stuff. Oh, hey, it's Cornelia Geppart – she's super awesome. I hung out with her last year at E3 and I remember her telling me about Sea of Solitude so I'm glad to see she got a publisher to bring her game to the masses. Her game looks pretty cool, so I'm excited to finally get to check it out.
NBA Live 19 – who cares? NBA Live 18 is on sale for $6 right now on PSN, which says more than you need to know about how many people aren't playing the EA basketball games and instead pick up NBA 2K. That's probably why it was only a trailer and not much else was shown or said. Madden on the other hand always sells because it's Madden and no one does an NFL game as well as EA. Plus, it'll be on PC this year for the first time in like a decade so that's pretty cool.
Command and Conquer is back, but it's a mobile game so it's probably gonna be full of microtransactions and terrible things. Also, why are they shout-casting this? You can practically hear the snores from the crowd, given from the complete silence when he said the Android version was in pre-alpha and available right now.
And now, we finally get to the only thing anyone's actually watching this press conference to see: Anthem.
Anthem, obviously is named after the insurance company, because after Bioware fucked up Mass Effect, Anthem is hopefully an insurance policy that keeps them having EA close their studios. Watching the Anthem gameplay, it feels like they mashed up Destiny and Titanfall, by allowing players to use exo-suits which are pretty much mini-Titans. If it's done right, Anthem is going to be incredible – but there's a shitload of risk/reward on the line here.
I'm hopeful that it's going to be good, and it's graphically amazing, but I've been burned too many times. It'll be out February 2019, so there's plenty of time for them to put a lot more work into it. Let's just hope they don't ruin it with a ton of cosmetic add-ons and other stupid shit like Destiny's Silver items.
As an overall, Anthem looks great but I don't have much faith in EA anymore. I loved Dragon Age: Inquisition, but that's the last game that really grabbed me that EA produced. Madden will sell because it's Madden, but the real meat and potatoes is Anthem, and EA's going to have to ensure Bioware delivers a massive success in order to keep things going, cause almost everything else in the show was forgettable.
Aside from Anthem, all I cared about was Unravel Two and Sea of Solitude. Maybe I'll check out Battlefield V if I get the EA Origin Premiere sub and cancel my EA Access Xbox One sub. All I learned from this show was that $100 for EA Origin Premiere seems to be the best way to play EA's games so you aren't burned $60 at a time.
What did you think of EA Play 2018? Let us know in the comments below.
In other gaming news: Could the title of "Netflix of Gaming" go to Microsoft?, Valve is backing off on Steam regulation to allow for more games on the platform, and Facebook is losing younger users, tries to compensate with a new gaming platform, fb.gg.
Follow us on Flipboard, Google News, or Apple News