Facebook is losing younger users, tries to compensate with a new gaming platform, fb.gg
"How do you do, fellow kids?"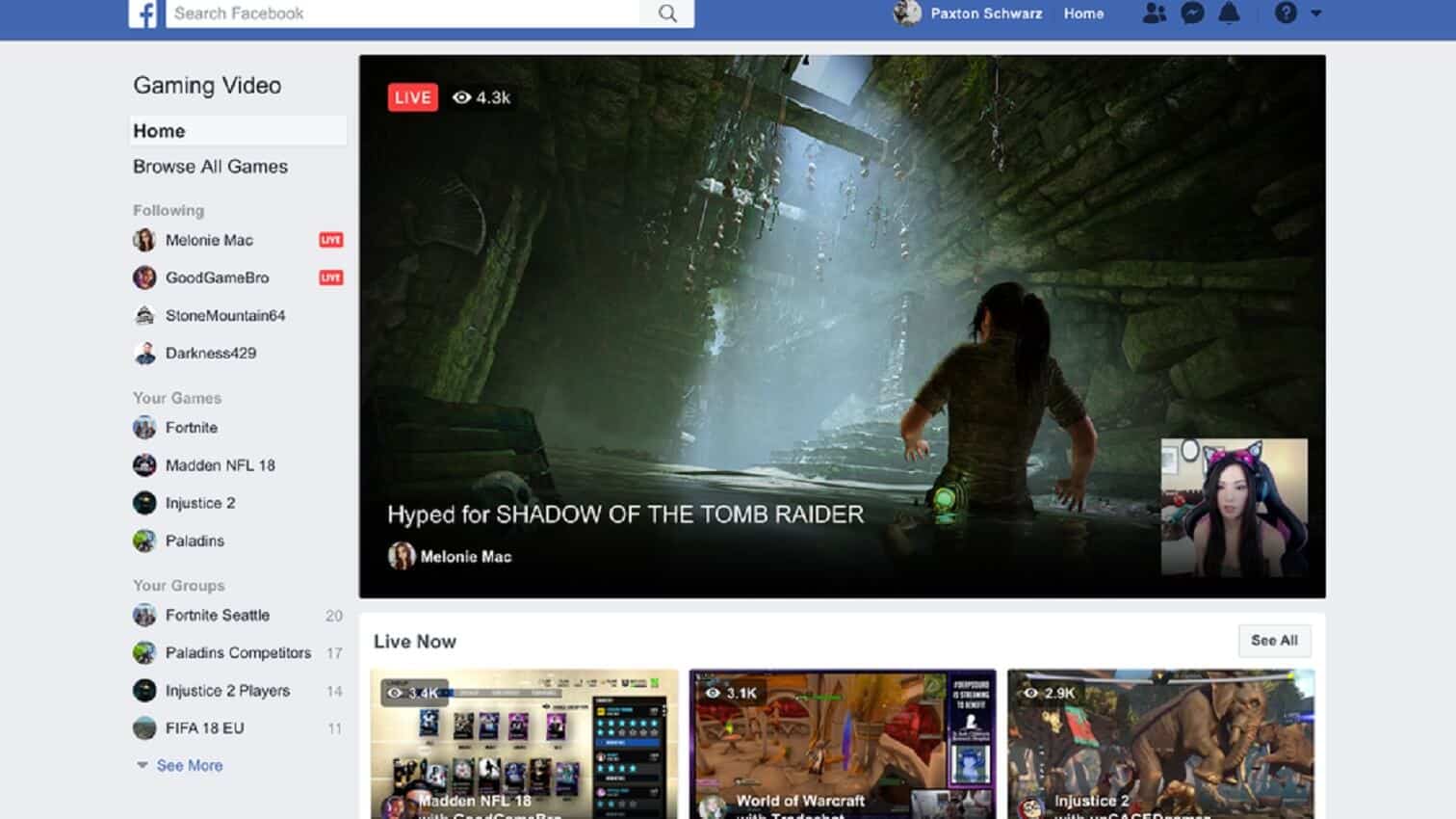 Facebook is taking on Amazon's Twitch by introducing its own gaming video hub, fb.gg. At launch, the platform is highlighting popular games like Fortnite, PUBG, and FIFA 18, with many more on the way. The social network is also adding Facebook Stars, a monetization program for gaming creators, according to Mashable.
To get started with Facebook Stars, you must have at least 100 followers and four hours of streaming in the last 14 days. Creators can make money from viewers who purchase virtual goods during live streams.
As Mashable rightly explains, it's too early to tell whether fb.gg will have any effect on Twitter or YouTube. Still, it's going to try as they have already signed up prominent streamers like MelonieMac, Darkness429, MissesMae, and StoneMountain64.
First introduced in 2011 as a spin-off of Justin.TV, Twitch focuses on video game live streaming, including broadcasts of eSports competitions. It also includes "in real life" streams and music broadcasts. Amazon purchased Twitch in 2014 for $970 million.
With teens leaving Facebook, it's probably going to take awhile before fb.gg finds an audience. However, if they can promote the service by signing prominent streamers and throw some money around, perhaps they can dent Twitch's popularity.
Fb.gg isn't the only youth-oriented project recently launched by Facebook. The company has also introduced a lip-syncing feature to its live video broadcasting tool. It allows you to add a popular song to lip sync with when shooting a live video. Facebook's move is part of the company's push to incorporate copyrighted music into the content being shared on the social network.
Do you think fb.gg has any chance of succeeding? Let us hear your thoughts below. 
See also: Twitch is now offering free games to Amazon Prime subscribers, Facebook's new lip-syncing tool looks a lot like Musical.ly, and The state of Washington is suing Facebook and Google over political advertising.
Follow us on Flipboard, Google News, or Apple News