Bummer, Far Cry 5 will not support local Co-Op
Some bad news for all you local co-op fans: Far Cry 5 will not support it. Maybe in the future, but for now, kick rocks.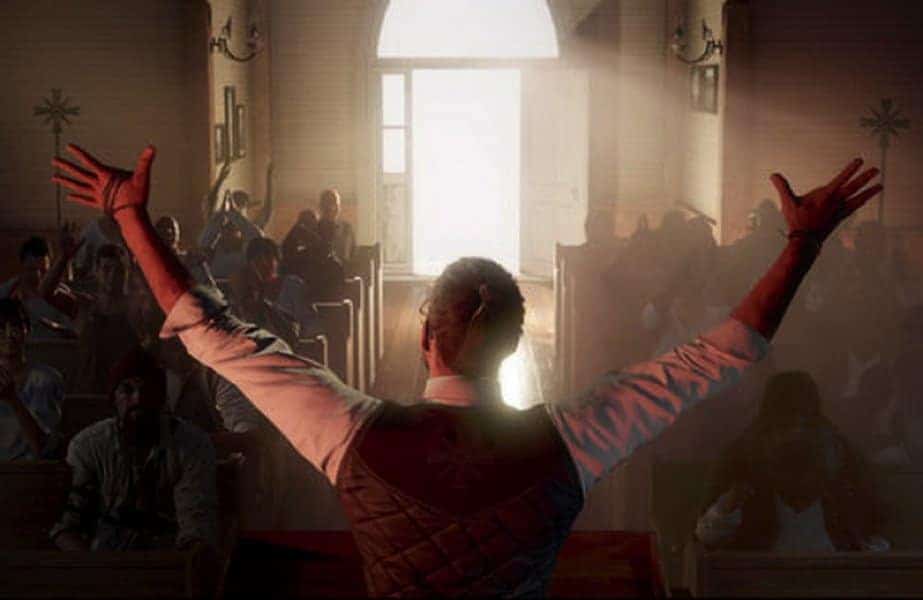 Last week, Ubisoft officially announced that Far Cry 5 was in the works. According to the publisher, the entire campaign will support full two player co-op. Unfortunately, there is some bad new about this incredible feature.
We reached out to Ubisoft via email and they clarified that Far Cry 5's co-op mode would only be available online, not locally. The publisher has not announced the reason behind this decision. However, it is possible that they may include local co-op for the game in the future.
Additionally, Ubisoft also announced that the Xbox One and PC versions would have access to the free content on PS4 at launch. However, Xbox One and PC owners will have to purchase this content with Uplay Units.
Lastly, Ubisoft's European store revealed the exact contents that are included in the Deluxe Edition and Deluxe Pack of Far Cry 5:
Physical Content
Far Cry 5 game with unique Deluxe key art.
A double-sided tourist map of Hope County featuring point of interest and principal locations
The Original Soundtrack of the Game
Digital Content
The Digital Deluxe Pack will include early access to a range of equipment, vehicles, weapons, and consumables to lead the resistance and fight against The Project at Eden's Gate.
The Big Game Hunter Pack gives the player access to the Big Game Hunter Compound Bow, the Big Game Hunter ATV, and the Big Game Hunter Outfit.
The Ace Pilot Pack gives the player access to the Ace Pilot 1911 handgun, the Ace Pilot Helicopter, and the Ace Pilot Outfit.
The Explosive Pack: A full package of additional consumables with 4x Dynamite, 4x C4, 4x Grenades and 4x Proximity Mines.
The Chaos Pack: A complete package of other consumables with 4x Fast Buffs, 4x Furious Buffs, 4x Molotov Cocktails and 4x Animal Bait.
AR-C Assault Rifle & .44 Magnum Handgun with unique skins
Far Cry 5 is set to release on February 27th, 2018 on PC, PlayStation 4 and Xbox One.
Follow us on Flipboard, Google News, or Apple News