Fender Play will give you guitar lessons without ever forcing you to see its crappy cover band
If only people still listened to music that had instruments in it.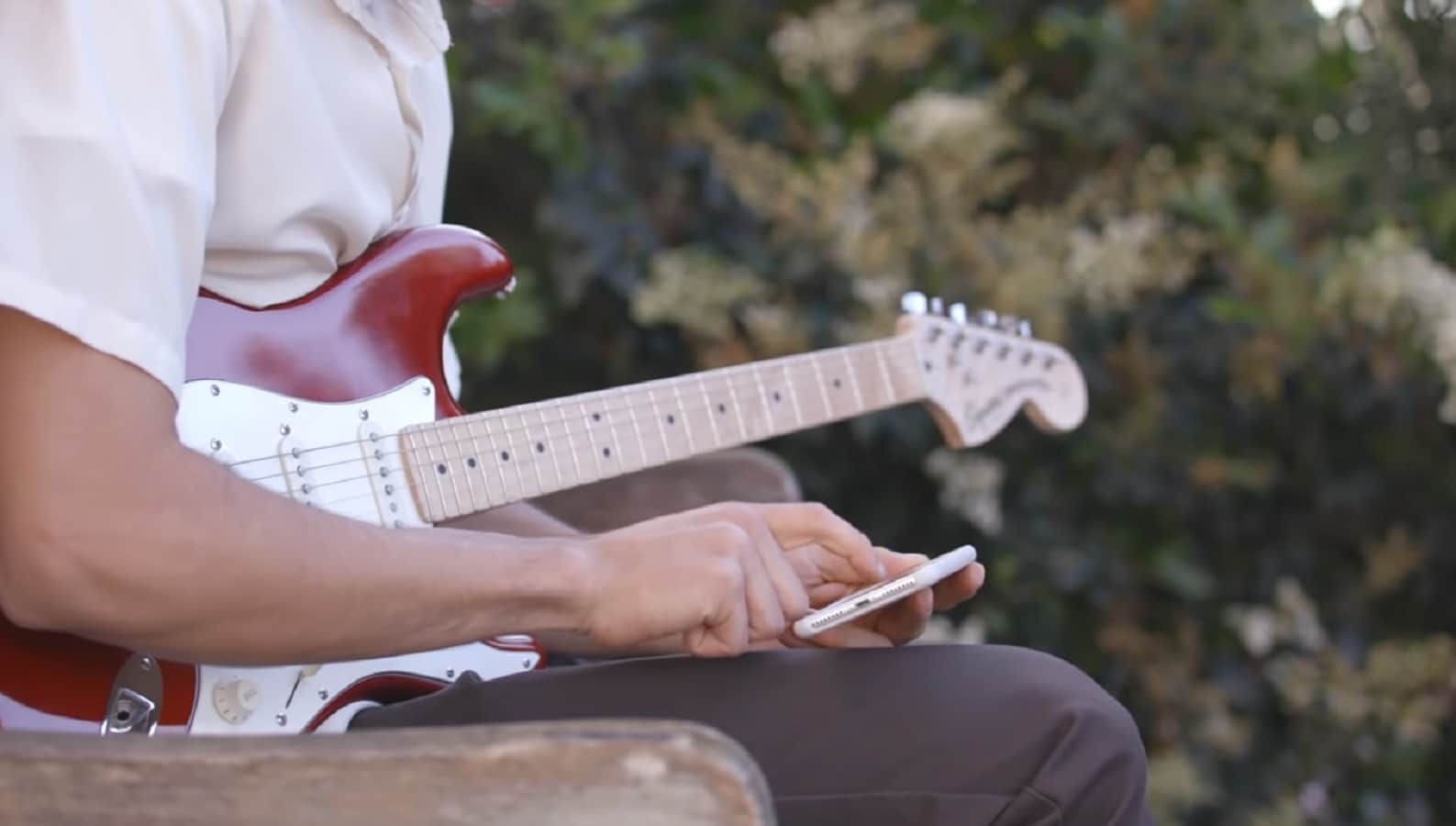 As a musician who's been on both sides of a guitar lesson or two over the past fifteenish years, I have a pretty good understanding of how incredibly awkward they can be most of the time.
You go into what is typically either the back room of a rundown music store – or even worse, the teacher's garage – and wait 10-30 minutes (they're always either late or running over with the previous lesson) just so an aging alcoholic in Nikki Sixx cosplay can run you through a blues scale a half-dozen times before handing you a flyer for his terrible band.
"Mostly covers right now," he says, staring at you until the awkwardness forces you to throw away another Saturday, "But our originals are really next-level stuff."
The point is, for people with social anxiety, the personal aspect of instrument lessons can be enough to deter them from picking up a guitar altogether (and therefore, missing out on the flood of strange that comes with it). Not wanting anyone to ever experience this pain again, Fender recently released a platform that is sure to put Johnny Garage out of business: Fender Play.
Check it out
Available for both Android and iOS users, Fender Play offers rockstar hopefuls the chance to master their craft from the comfort of their home. Simply choose your instrument (acoustic or electric guitar, bass, and even ukelele), pick a style (Rock, Blues, Folk, Country, or Pop) and start learning with certified instructors in a second. From tuning your guitar to learning songs by artists like Foo Fighters, Willie Nelson, and (blegh) U2, Fender Play will help you every step of the way.
The catch, of course, is that Fender Play will set you back $9.99 per month (after a free 14-day trial), whereas you could learn similar techniques and songs through Youtube tutorials for free. Then again, in order to get those lessons on Youtube, you'll have to parse through a few million hi-larious videos made by "Youtube stars" like this:
Honestly. I'd pay $20 a month just to make sure that this guy never makes a video again.
What do you think? Is Fender Play an intriguing option for learning guitar? Let us know down below in the comments or carry the discussion over to our Twitter or Facebook.
Editors' Recommendations:
Follow us on Flipboard, Google News, or Apple News