Firefox Monitor will alert you to data breaches involving your email address
The service will not only look for past breaches but alert you to new ones, as well.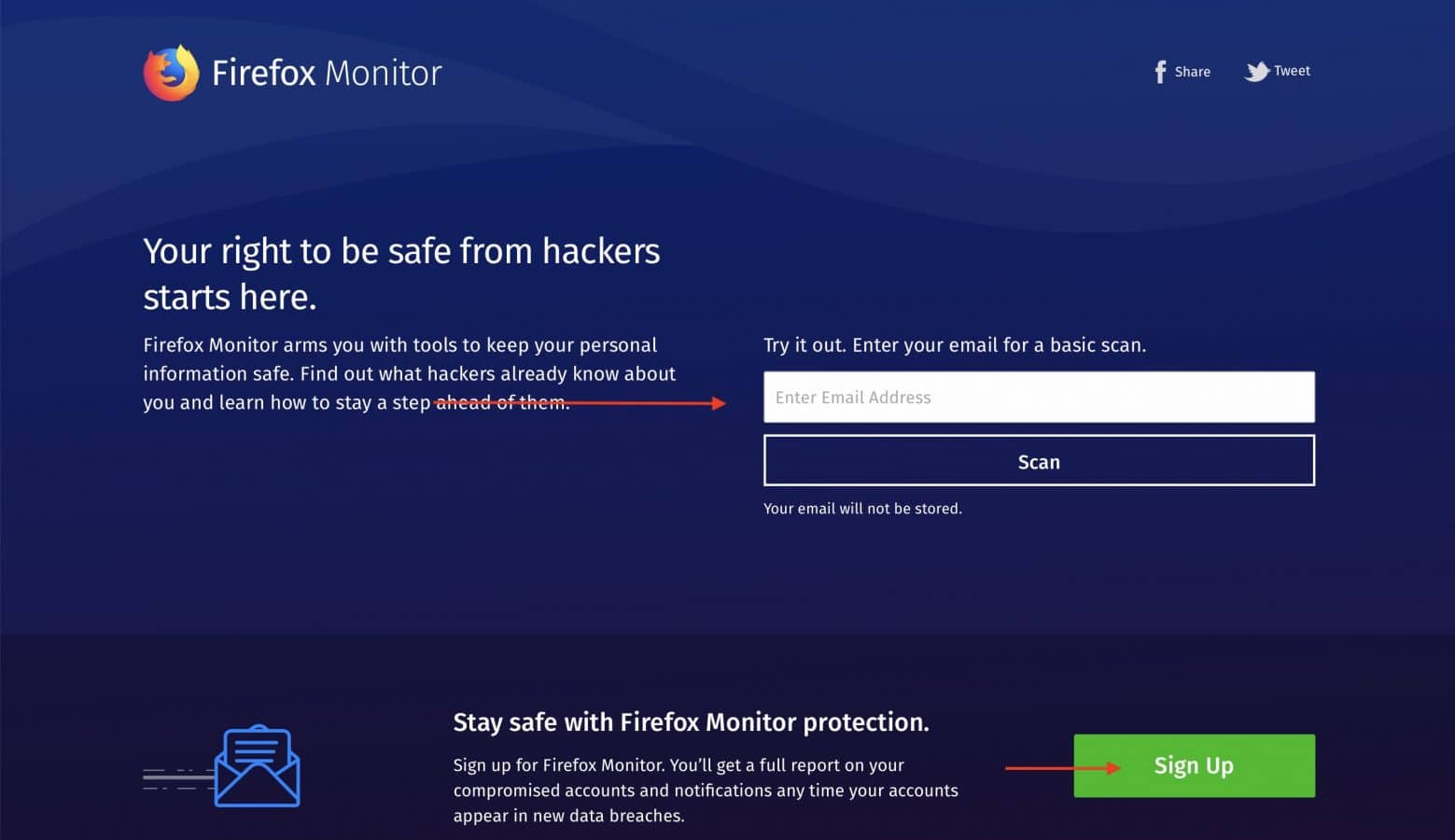 Three months after it was first announced, Mozilla is now rolling out its Firefox Monitor service. The tool tells you if your online accounts were hacked in a recent (or future) data breach.
Incorporating the popular Have I Been Pwned database, Firefox Monitor uses your email address to determine whether you've been breached. If you have, it will include recommendations on what to do. You can also sign up for alerts for when future breaches occur. These alerts will arrive via email.
As it explained in June, Mozilla wanted to make sure it protected your email address during this process, explaining:
It is important that we not violate our users' privacy expectations with respect to the handling of their email address. As such, we've worked closely with HIBP and Cloudflare to create a method of anonymized data sharing for Firefox Monitor, which never sends your full email address to a third party, outside of Mozilla.
How to get started with Firefox Monitor
To get started with Firefox Monitor, Mozilla has set up a special monitoring webpage where you can enter your email and also request alerts.
Firefox Monitor isn't the only new data and privacy features Mozilla is implementing. As we noted last month, the organization is also going to start blocking tracking codes placed by third-parties in Firefox. Best of all, there's nothing you need to do to make it happen.
Mozilla is also researching whether it's possible to prevent so-called "modal" pop-ups. These are a newer form of pop-ups (which have been blocked) that appear over web content without opening a new window or tab.
It's also nice seeing an organization like Mozilla take the lead on privacy. Adding Firefox Monitor adds some peace of mind, and that's a win for just about everyone.
Will you be using Firebox Monitor? Let us know down below.
Editors' Recommendations:
Follow us on Flipboard, Google News, or Apple News