Windows 10's new prompt shows Microsoft really doesn't want you to install Chrome
Just let it go, Microsoft. It's embarrassing.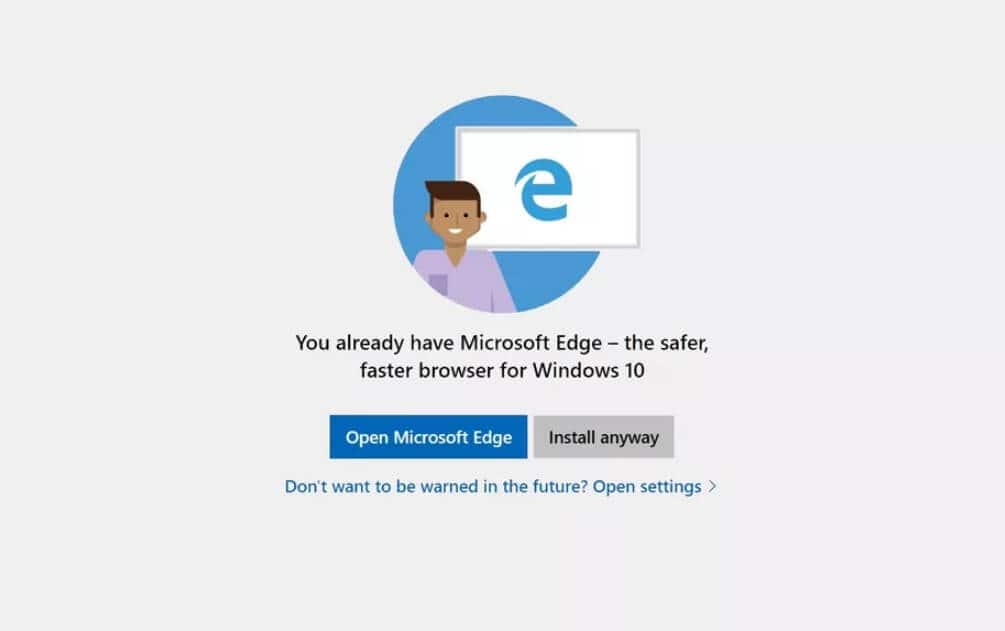 In one of the final test versions of the upcoming Windows 10 October 2018 Update, Microsoft has added an interesting message for users. When you go to install Google Chrome or Mozilla Firefox on a device, it suggests that you shouldn't, according to The Verge.
Testers explain that when you try to install a rival web browser, Microsoft shows a message that reads, "You already have Microsoft Edge – the safer, faster browser for Windows 10." The prompt appears when you run the Chrome or Firefox installer.
Those using the Windows 10 October 2018 Update can still install Chrome and Firefox, despite the message. Because of this, it makes you wonder what Microsoft hopes to accomplish here, except perhaps to scrape together some more market share.
https://twitter.com/SeanKHoffman/status/1039573136168169475
According to Stat Counter, Google Chrome was the top browser in the world in August and it's wasn't even a close competition. Chrome was used by nearly 60 percent of users compared to Apple Safari's 14.5 percent.
What about Microsoft Edge? It was stuck in eighth place with just 1.9 percent. Interestingly, the browser it replaced, Internet Explorer, sits at over 3 percent.
This isn't the first time Microsoft has tried to push users towards Edge. As The Verge explains, the company had previously pushed notifications to Chrome users to tempt them to switch to Edge, used OneDrive ads in File Explorer, and preloaded a variety of "crapware apps" in Windows 10.
Perhaps Microsoft will get wise and remove its embarrassing message before the Windows 10 October 2018 Update is released to the public in the coming weeks.
What do you think? Let us know below.
In other tech news:
Follow us on Flipboard, Google News, or Apple News