Fortnite Season X is here and everything old (might) be new again
Mech battles are ridiculously silly and fun.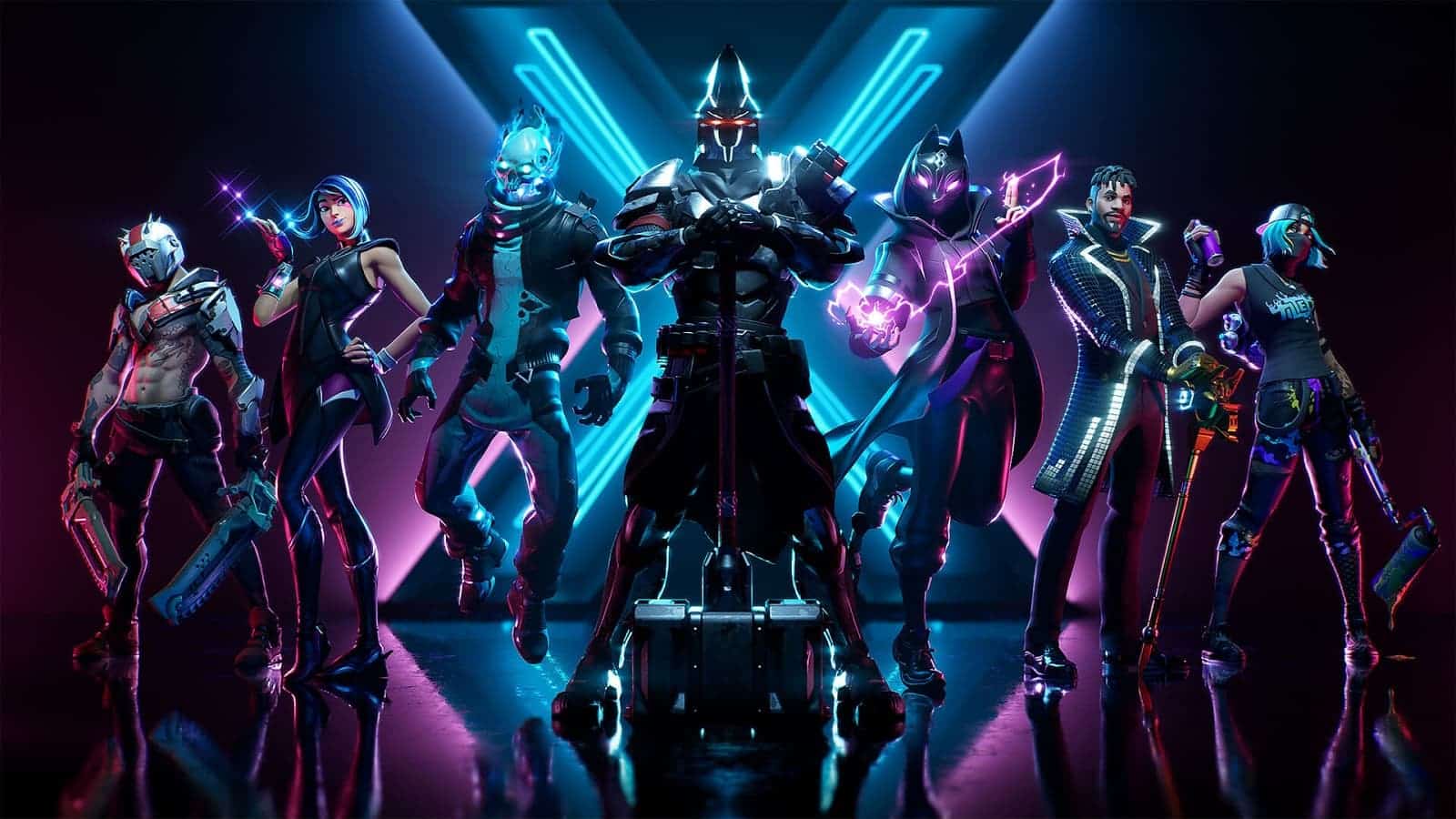 Fortnite Season X asks you to believe in the me that believes in you with mechs, time rifts, and remixes of the last 9 season's top skins.
It appears the Fortnite Battle Royale map is in flux because old points of interest are popping up across the map. Starting today, Dusty Depot is back but appears to be stuck in time at the very moment the meteor hit it and turned it into Dusty Divot. That means the three warehouses and as many treasure chests is back, creating a barren spot in the center of the map.
Along with familiar locations, the locales may also have some effect on certain skins costumes or weapons available. The preview cinematic alludes to this, while the patch notes state that these old locations are what they used to be. As a day into the action, I expect this new gimmick to be the primary hook to the action.
Players dropping into Fortnite Battle Royale's island will also be treated to some comet-looking things making T̶i̶t̶a̶n̶f̶a̶l̶l̶ impact at spots on the map
These are B.R.U.T.E., giant 2-person mechs that replace almost every vehicle in the game. The B.R.U.T.E. pilot can dash, super jump, and stomp its way to victory while the passenger gets access to a missile launcher and an arm-mounted shotgun.
All materials destroyed by the B.R.U.T.E. are added to the player's inventory but they can use 200 materials to also create an over shield to turn the tide in combat.
As far as Battlepass progression goes this season, there's some funny business going on during Fortnite Season X
It appears that weekly challenges are both time-limited and on a slow trickle, meaning you can't slam out all challenges right on day one. The Battlepass challenges are on a slow trickle based on timing and completing prior challenges as well.
It appears Epic's goal here is to keep people playing throughout the week and not trying to mad dash to complete everything right away or at the last minute. I don't think I like that much at all. They also say you can gift Battlepasses to friends but I tried to do that for my son and the option doesn't seem to be there.
One final thing to note with Fortnite Season X is that every skin in the Battlepass is a reimagining of classic skins from seasons prior. We get new versions of Sparkle Specialist, Black Knight, Dark Voyager, Rust Lord, and Drift. It's really neat to see, as those are classics. If I had to guess, the Season X skin will be some variant of The Traveler.
Fortnite Season X looks to be generally on a slow trickle this time around with map changes and missions on a drip-feed. Will this work out well? A few hours into day one is too early to tell, but it is interesting to see them taking a different approach. In the meantime,  I'm going to navigate through the four lists of challenges to figure out what I'm supposed to be doing or who I'm supposed to be shooting.
What do you think? Interested in trying out the new season of Fortnite? Let us know down below in the comments or carry the discussion over to our Twitter or Facebook.
Editors' Recommendations:
Follow us on Flipboard, Google News, or Apple News