Elder Scrolls Online outlines plans to address plaguing performance issues
Nice™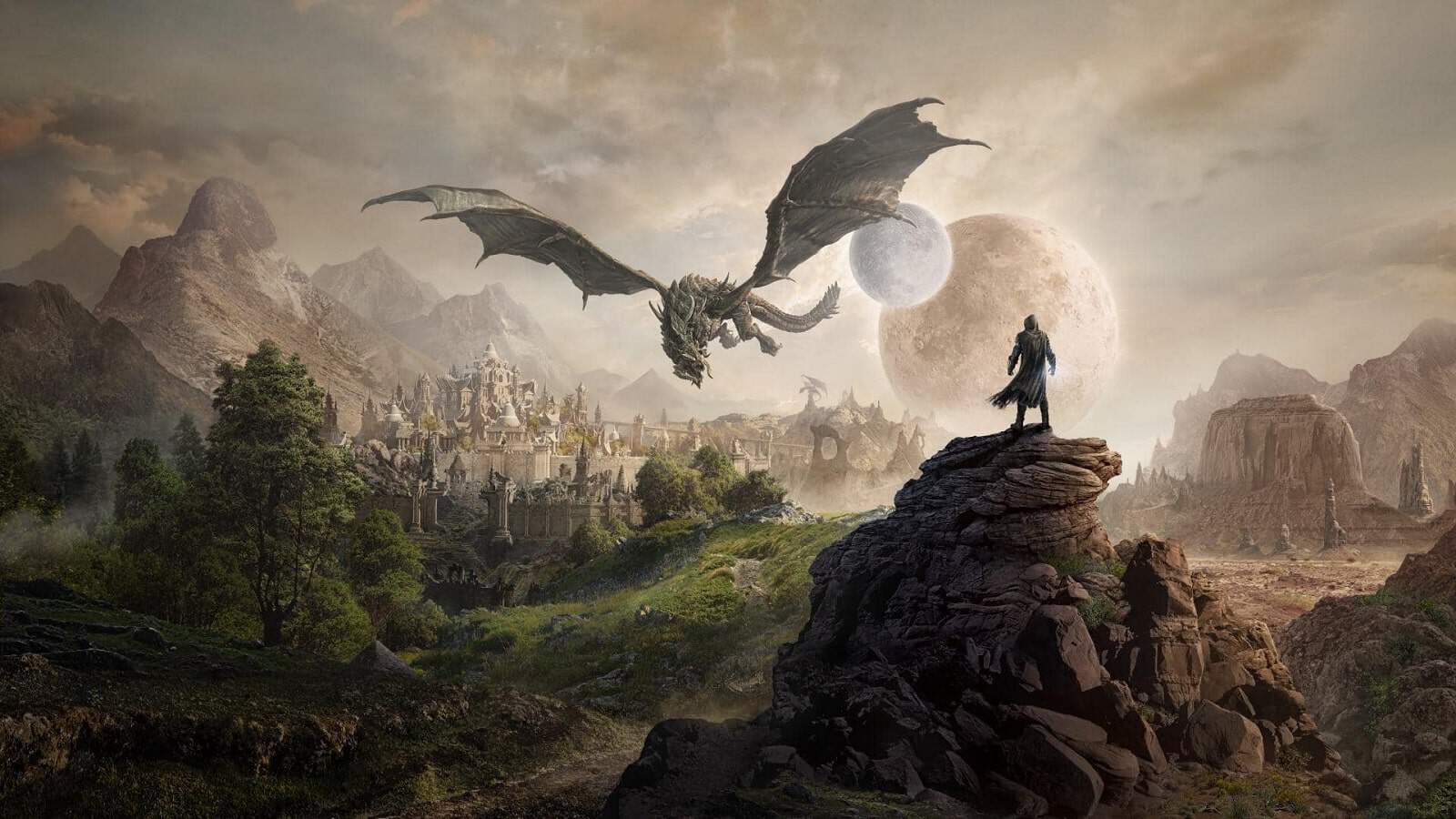 I've recently spent some time back in the world of Tamriel and Elder Scrolls Online and have been loving my time with it (as usual). Even so, something I've noticed in my approximately six-month absence is that the game continues to struggle sometimes. At first, I thought it was just me, but as it seems, this is a much bigger problem.
ESO's Creative Director Rich Lambert has outlined plans for what the team plans to do to address these issues that are present across all platforms, but especially tough for original Xbox One and PlayStation 4 players.
Elder Scrolls Online roadmap for performance changes and other enhancements
We'll outline all of the changes from the blog post below, but the main thing here is that the developers, ZeniMax, are looking to improve the experience for all players in the Elder Scrolls Online universe, while updating code and systems that have been in place for over 5 years – no small task.
Q4 2019: UPDATE 24
Memory management overhaul

Fundamental changes to how we handle memory use in ESO to reduce memory fragmentation
User Experience: Greatly improved stability (i.e., less crashing / dashboarding), especially on base consoles, as well as potential minor performance improvement

Behind-the-scenes combat ability improvements phase 1

This is the first of an ongoing initiative to rewrite some of the more consumptive combat abilities to lessen server load
User Experience: This is the first of many behind-the-scenes combat optimizations and may not have a huge impact, but over time this will lessen the server load and allow smoother and more responsive combat with larger groups

 Complete re-write of the Looking for Group system

Ground-up rewrite of how the system handles queues of people in both dungeons and battlegrounds—focused on reliability and speed, especially under load
User Experience: The LFG systems work as expected, even under heavy load
Q1 2020: UPDATE 25
 Patching overhaul

Big changes to the way ESO is downloaded, patched, and stored on local hard drives. We need to refresh ESO's patching and file manifest data to remove duplicate files and older data that is no longer needed. This will result in a major reduction of space taken up by the client on the player's local hard drive. Console players will see a significantly larger impact compared to PC, because of the way those patching systems work
User Experience: Major improvement in load times, streaming of assets, and reliability of asset loads, especially on consoles
NOTE: Every ESO player, on every platform, will have to re-download the game client when this change happens, probably with the launch of Update 25
NOTE: After this change happens, patch size going forward should also be reduced

Faster-loading art fixtures and characters

As part of the client changes above, we will be moving to faster/newer/better compression libraries for art fixtures and character loading—these are two of the most "expensive" loading tasks
User Experience: Better load times, fewer "shadow" player silhouettes

Behind-the-scenes combat ability improvements phase 2

The next round of behind-the-scenes ability streamlining and optimizations
User Experience: A smoother, more responsive experience in combat situations

Frame rate improvements phase 1

We have time built in the schedule here for general frame rate improvements; more details on this in future updates
User Experience: Smoother, faster frame rates

Server optimization & stability

Server optimizations are being investigated and assessed, with the focus on CPU and Bandwidth usage on the server—especially on the combat handler and messaging
User Experience: A more responsive experience, especially in intense or high bandwidth situations (i.e., places where large groups of players are found)
Q2 2020: UPDATE 26
Account Database "Cold Storage"

There are millions of accounts in our database. The goal of this task is to split the character database into "active" and "inactive" shards to remove the need to pool all the character records for all logins
User Experience: Faster account login and character loads
NOTE: Players logging in for the first time after being inactive for a few years will notice an initial longer load while their account is transferred from inactive to active

Frame rate improvements phase 2

The team has time built into Update 26 to identify more areas for frame rate improvements. Please note that this takes place after the frame rate improvements in Update 25, so this will piggy-back on those
User Experience: Better, smoother frame rate

Additional bug fixes and other updates

The NPC and monster "pathing" system will be overhauled to result in fewer movement bugs
NOTE: We are always working on identifying outstanding bugs and fixing them. If any rise to the level of needing to be included in this regularly updated post, we will do so here
Elder Scrolls Online is arguably one of the biggest and best MMORPG experiences available right now and its good to see these updates being outlined. Even with my high-end PC, lag and random ping issues have definitely hindered my experience, I can't imagine what it is like for OG PS4 and Xbox One users.
What do you think? Glad to see ZeniMax addressing performance issues with ESO? Do you still play? Let us know down below in the comments or carry the discussion over to our Twitter or Facebook.
Editors' Recommendations:
Follow us on Flipboard, Google News, or Apple News