Freebird is an app that puts money back in your pocket just for taking Uber rides
*insert the cliche "Play Freebird!" joke here*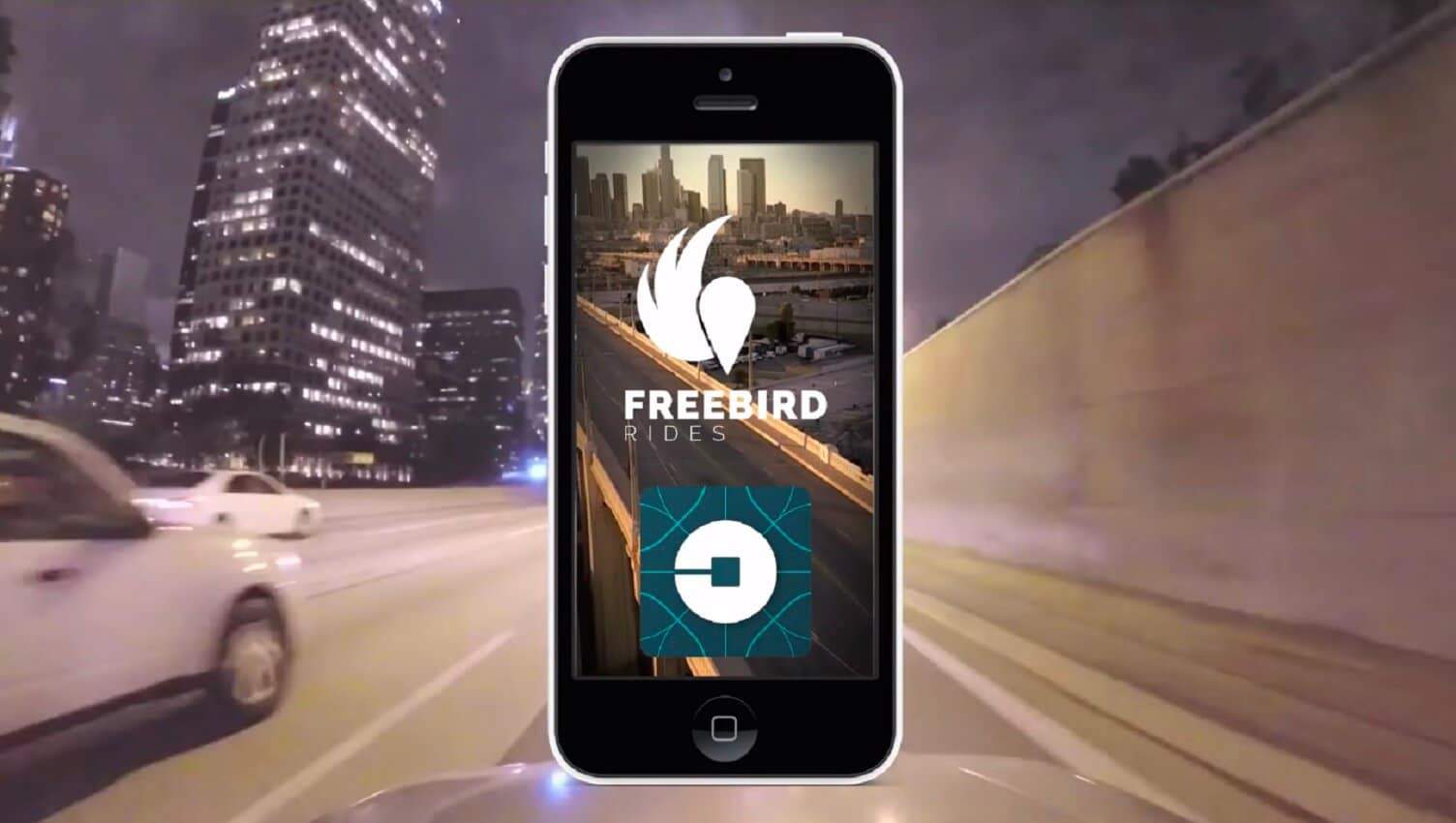 The free Freebird Rides app offers riders perks just for using Uber. Available for iOS and Android-based devices, the app provides you cash back, bonus points, and more.
To use the app, search for your location or tap a suggested place. From there, take your ride on Uber. You earn cash rewards by visiting participating locations when you buy something with a credit or debit card that's linked to your Freebird Rides account. You'll receive your cash back whenever your charge moves from "pending" to "posted."
You can also accumulate points that you can use to trade in for valuable rewards and cash.
Check it out:

Note: Uber rides must be completed through the Freebird Rides app.
More about the Freebird app
Since launching last year, Freebird has distributed $740,000 to its users and 220 million from rides and promotions. It has also handed out $95,000 for safe rides home.
If you're a business, Freebird Rides is looking for you. It allows you to add a listing in the app for free. You only have to pay when customers show up at your business and complete a transaction, which really sounds like a win for everyone involved.
User Stephen Steelman explains on the Freebird Rides website, "Getting paid to go out?! This is so much better than just using Uber. I'm using this from now on."
I would agree. If you're already using Uber, signing up for Freebird Rides sounds like a no-brainer. Who doesn't like cash back and rewards?
The Freebird Rides app is available on the App Store and through Google Play.
What do you think? Is this something you'd consider downloading? Let us know below.
Editors' Recommendations:
Follow us on Flipboard, Google News, or Apple News