Hawkeye Access is an app that lets you control your iPhone with your eyes
A great step towards more app and website accessibility.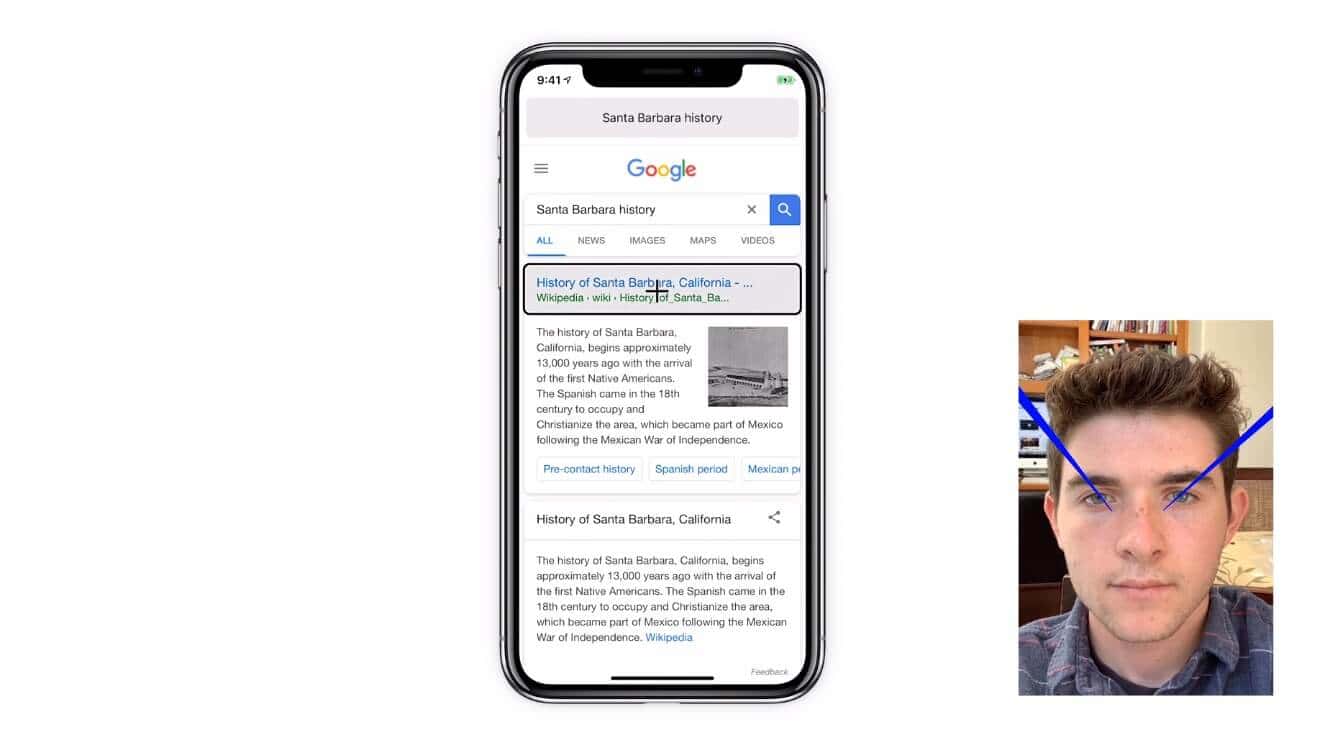 Hawkeye Access is a new app that makes it easier for those with motor impairments to use iOS devices. Available for free, the app lets you control things on a display using your eye and face movements.
At launch, Hawkeye Access allows you to visit sites like Facebook, YouTube, and Google from inside the app. In the future, the same tools are expected to allow you to control apps with just your eyes. Already, there's a Hawkeye Access SDK available for developers to add eye control support to their apps.
Take a look:
A bit more on how Hawkeye works
Setting up Hawkeye Access is a simple process that involves looking at a few blue dots on the screen. You'll then need to decide on a selection mode. Choosing from a blink, stare, or smile, this is what you will do each time to select an object on the screen. For further customization, the app allows you to make sensitivity adjustments.
Interestingly, Hawkeye Access was created by two-time Apple WWDC student scholar, Matt Moss, who currently attends the University of California at Santa Barbara.
My experience with Hawkeye
Admittingly, I didn't spend much time with Hawkeye Access. However, after some minor testing, I can say that it works as expected. After further refinement (it's not yet perfect), I can see how this could fast become a useful app for those with motor impairments. When it supports apps, it could prove even more significant.
You can download Hawkeye Access on the App Store.
Note: Hawkeye Access only works on devices with a TrueDepth camera. At the time of this writing, this includes the iPhone X, iPhone XS, iPhone XS Max, and iPhone XR.
Is this an app worth considering? Let us know below. 
Editors' Recommendations:
Follow us on Flipboard, Google News, or Apple News