Google Lens works with Google Images now, which means you can buy while you search
Want that couch in a Google Image result but don't know where to find it? Lens can help.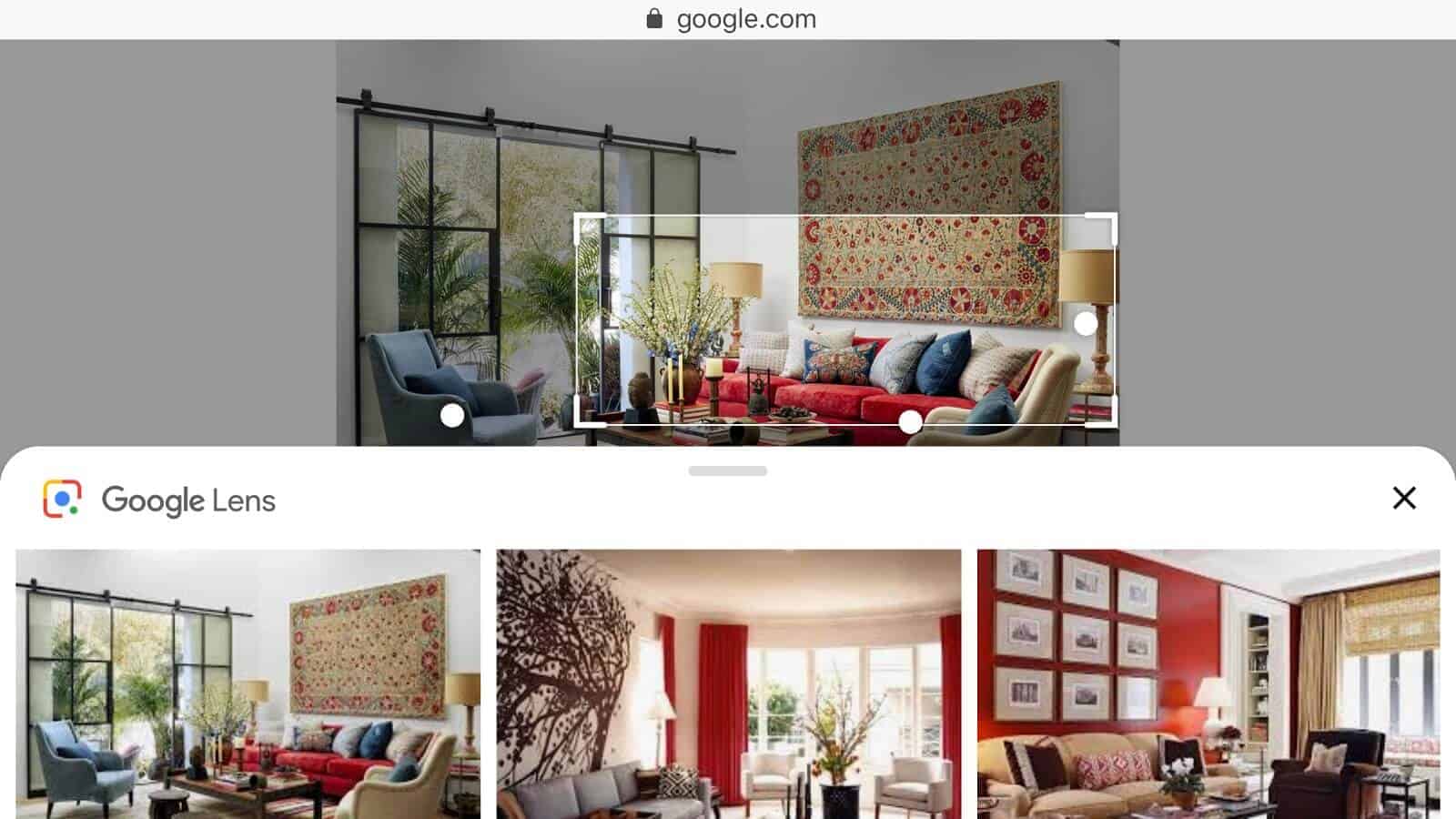 Google is making it easier to identify items you want to buy. It has now integrated Google Lens into Google Images, according to a post from the company.
With the integration, you can now "draw" around an object that you're interested in or click on the dots related to the object. In doing so, you'll see more information about that object as collected from around the web.
Google explains it this way. Let's say, you might be searching for ideas to decorate a room in your home. In one image, you come across a couch that you like. Unfortunately, you have no idea what type of couch it is or where to find it. That's where Google Lens comes in.
Check it out here:
When you push the Lens button, you can either tap on the dot that's on top of the couch or draw around it with your finger. From there, Google Images will show you related information and images. In doing so, you can learn more about it, or find places where you might be able to buy a similar couch.
How to do it
Using Google Lens in Google Images is simple enough. In a mobile web browser, do a search like you always do. In the search results, tap Images.

Build software without devs. Blazingly fast. Trusted by 100,000+ teams worldwide. It's so easy, anyone can use it. Start building now.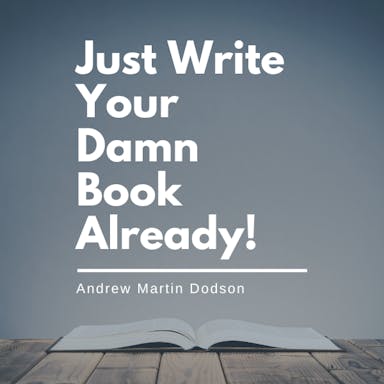 "Just Write Your Damn Book Already" is a printable guidebook that helps you turn ideas into manuscripts. It's affordable and perfect for aspiring authors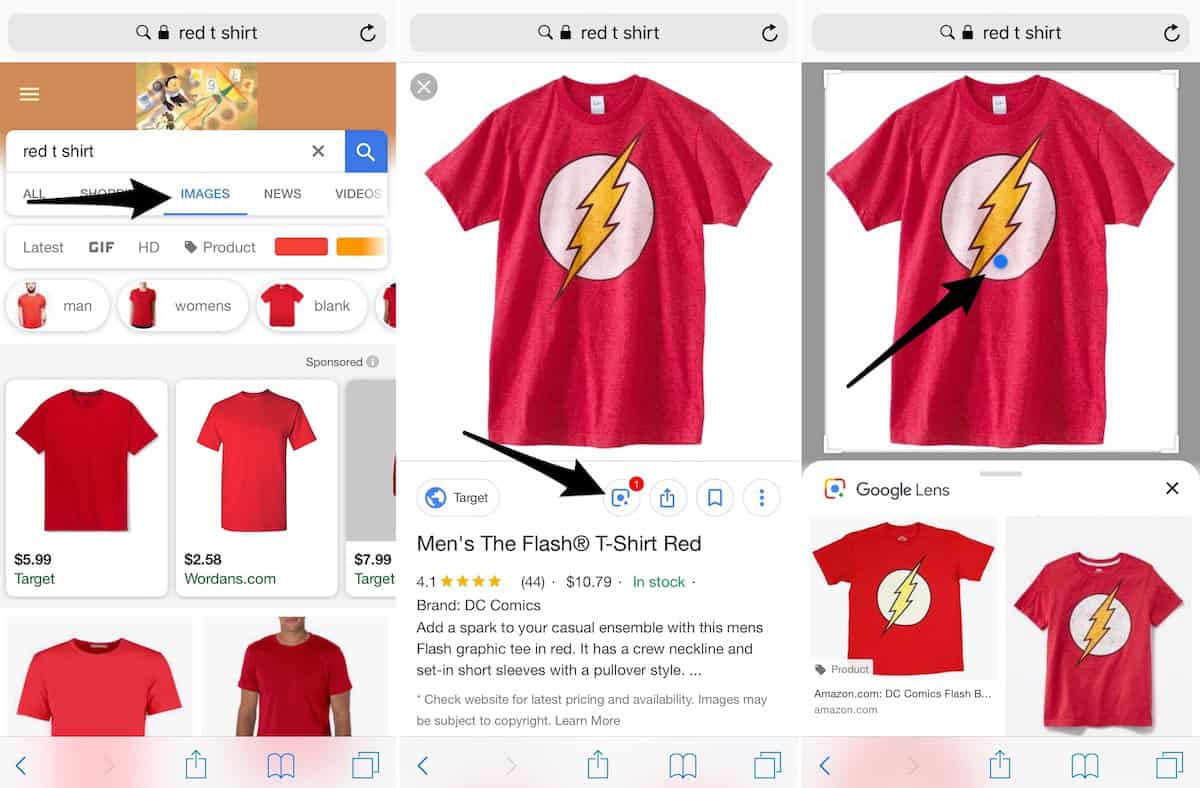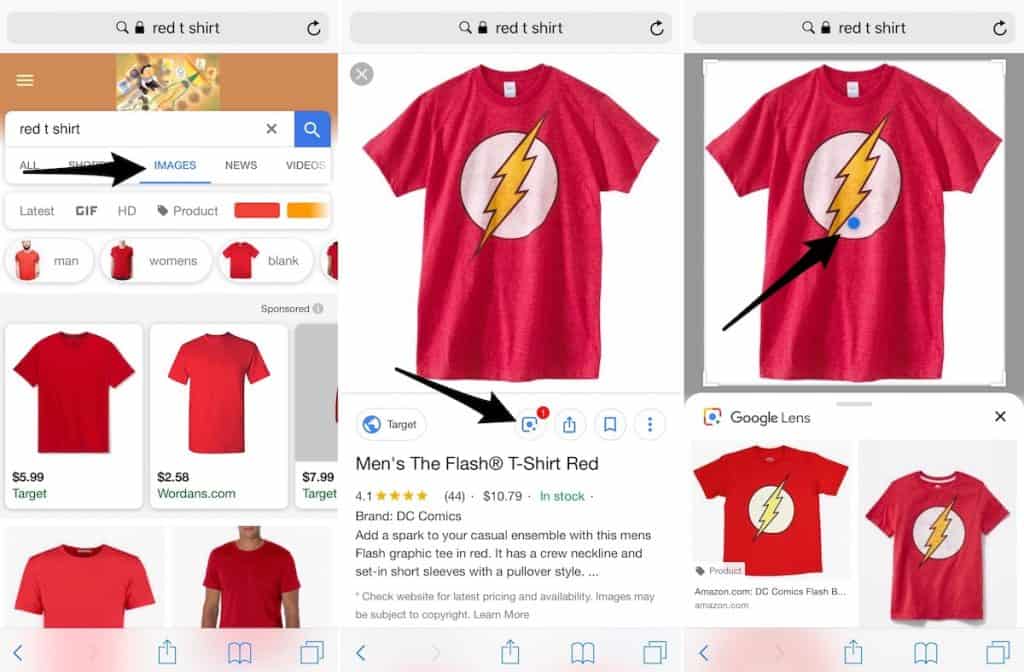 On this page, find an image that contains an object you like and tap on it. On the next page, you'll now see the icon on Google Lens. Tap on this. You'll now see a dot on an object(s) or a drawing tool. Once you tap on one of these, you'll see recommendations on the lower half of the display.
In the example above, you'll see the results of a search for a red t-shirt through Google Lens on Google Images.
More about Google Lens
First introduced at I/O in 2017, Google Lens is designed to bring up relevant information using visual analysis. It first launched on the Google Pixel 2 and Pixel 2 XL in November 2017 and then became part the Google Assistant app for the same phones.
Earlier this year, Google Lens arrived on non-Pixel devices for the first time when it was added to the iOS version of Google Photos. There's also a stand-alone Google Lens app available on Google Play.
I have tried launching Google Lens through Google Images on my iPhone XS Max browser. So far, it doesn't seem to work, but our editor has it working on an iPhone 7 Plus fully updated.
Have you tried the feature? How do you like it?
Editors' Recommendations:
Follow us on Flipboard, Google News, or Apple News