Tim Cook basically calls out Facebook and Google over data collection concerns
On Wednesday, Tim Cook visited the European Parliament to give a speech on data privacy and collection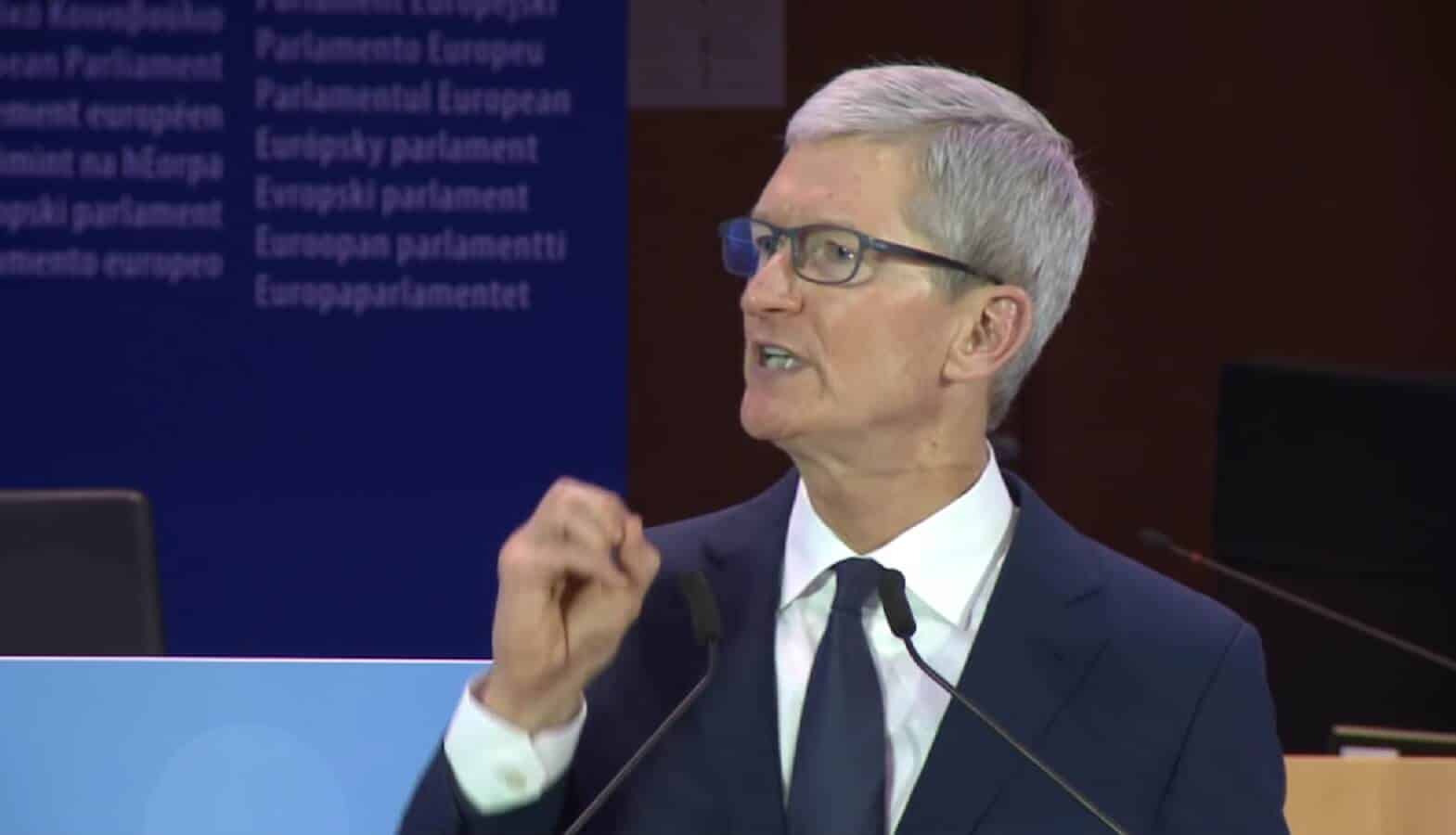 On Wednesday, Tim Cook visited the European Parliament to give a speech on data privacy and collection. The Apple CEO didn't disappoint. In his 15-minute address, Cook criticized the "data industrial complex" that has been created to maximize profits. He also suggested the U.S. government implement new privacy laws to better safeguard private information and make it easier for users to keep track of their data.
Speaking at the 40th International Conference of Data Protection and Privacy Commissioners in Brussels, Belgium, Cook said, "Our own information, from the every day to the deeply personal is being weaponized against us with military efficiency."
As such, "every day billions of dollars change hands and countless decisions are made on the basis of our likes and dislikes, our friends and families, our relationships and conversations, our wishes and fears, our hopes and dreams."
Is Tim looking at Facebook and Google?
Though he didn't mention Facebook or Google during his remarks, it's clear Cook was identifying those companies when he said:
We shouldn't sugarcoat the consequences. This is surveillance. And these stockpiles of personal data serve only to enrich the companies that collect them. This should make us very uncomfortable. It should unsettle us.
In recent months, both companies have been strongly criticized for their data collection prowess.
Check out the full speech here:
Further, the Apple CEO suggested the U.S. and other nations should take Europe's lead and add new privacy regulations. Earlier this year, the European Commission implemented General Data Protection Regulation (GDPR) privacy laws. Under the GDPR, individuals have more control over their personal data online.
The GDPR is also the reason Google is changing how its apps work in Europe.
Tim Cook also admitted that his views on regulation aren't very popular in Silicon Valley. He notes:
There are many people who would prefer I hadn't said all that. Some oppose any formal privacy legislation, others will endorse reform in public and then resist and undermine it behind closed doors.
Is the pot calling the kettle black?
Some are also calling out Cook for being a hypocrite. After all, Google paid Apple $8 billion this year to have its product the default search program on iOS in 2018. That number's expected to jump to $12 billion in 2019, according to an August Forbes report.
Google pays Apple to use G search as the default on Safari. It's hard to take Tim seriously when he sells access to iOS users for billions of dollars.

— E|on Husk (@doteeecksee) October 24, 2018
It's going to be interesting to see where things go from here. Although I agree with Cook that excessive data collection is a growing problem, I'm not sure government regulation is the answer.
What do you think should be done? Let us know your comments below. 
Editors' Recommendations:
Follow us on Flipboard, Google News, or Apple News