Giveaway: Enter to win a GEEKOM Mini Air11 Mini PC ($200 value)
It's yours for the big fat price of nothing. All you have to do is enter and win.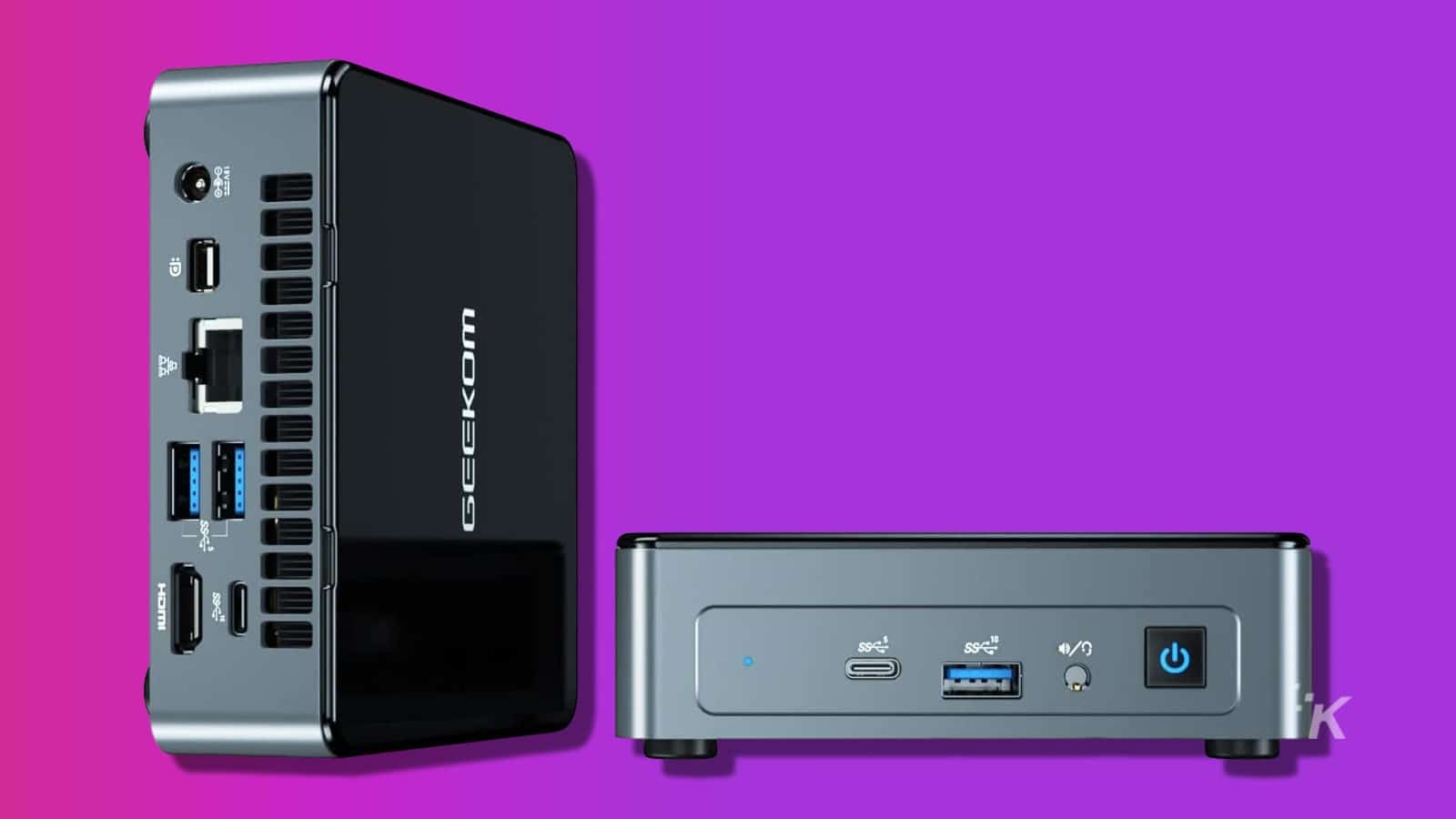 It's time to get excited because KnowTechie is back with another fantastic giveaway just for you!
For the next few weeks, we're giving two lucky winners a chance to elevate their PC experience with the powerful and compact GEEKOM Mini Air11 Mini PC, each valued at $199.99.
That's right; you get a chance to own one of the coolest Mini PCs out there.
The Geekom Mini Air11 is a versatile and portable mini PC that packs a punch despite its small size.
Its sleek design and powerful hardware make it perfect for both work and play. Whether you're a student, a professional, or a gamer, this mini PC has got you covered.
Here's a quick look at some of the key features of the Geekom Mini Air11 Mini PC:
8GB RAM for smooth multitasking
256GB SSD for ample storage space
Integrated Intel UHD Graphics for stunning visuals
Multiple connectivity options including USB 3.0, HDMI, and Ethernet
Compact and portable design, making it ideal for on-the-go computing
The MiniAir has an 11th Gen Intel N5095 quad-core 4-thread processor that is 1.5 times faster than its predecessor.
It also features dual-channel DDR4 RAM (expandable to 32GB) and an M2. 2280 SSD storage which is expandable to 1TB. It is ultra-portable and can even fit inside your pocket.
It comes with Windows 11 Pro, supports UHD graphics, and two 4K displays. Available in 8GB RAM and 256GB SSD, the GEEKOM MiniAir also has dual Wi-Fi band support.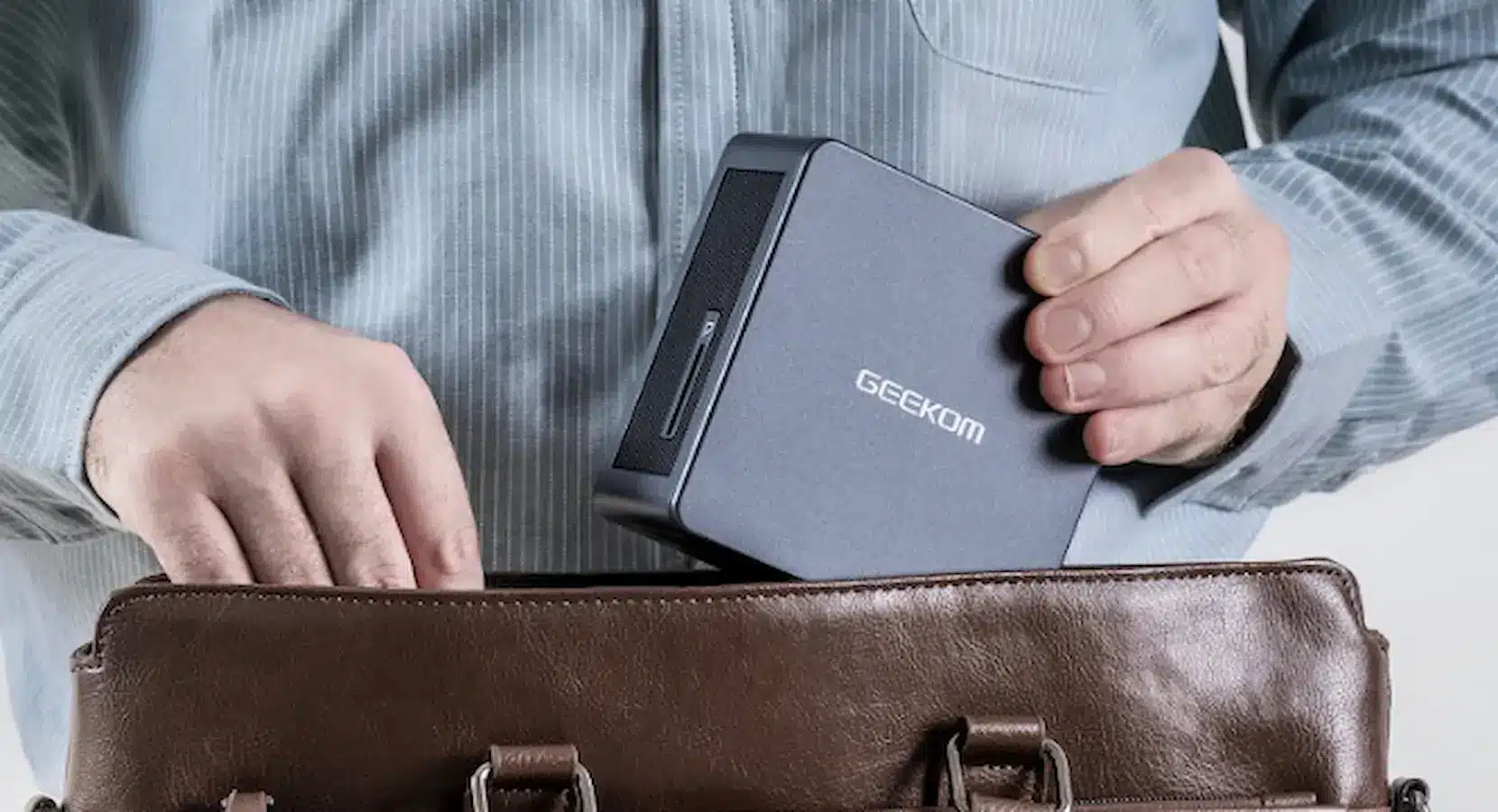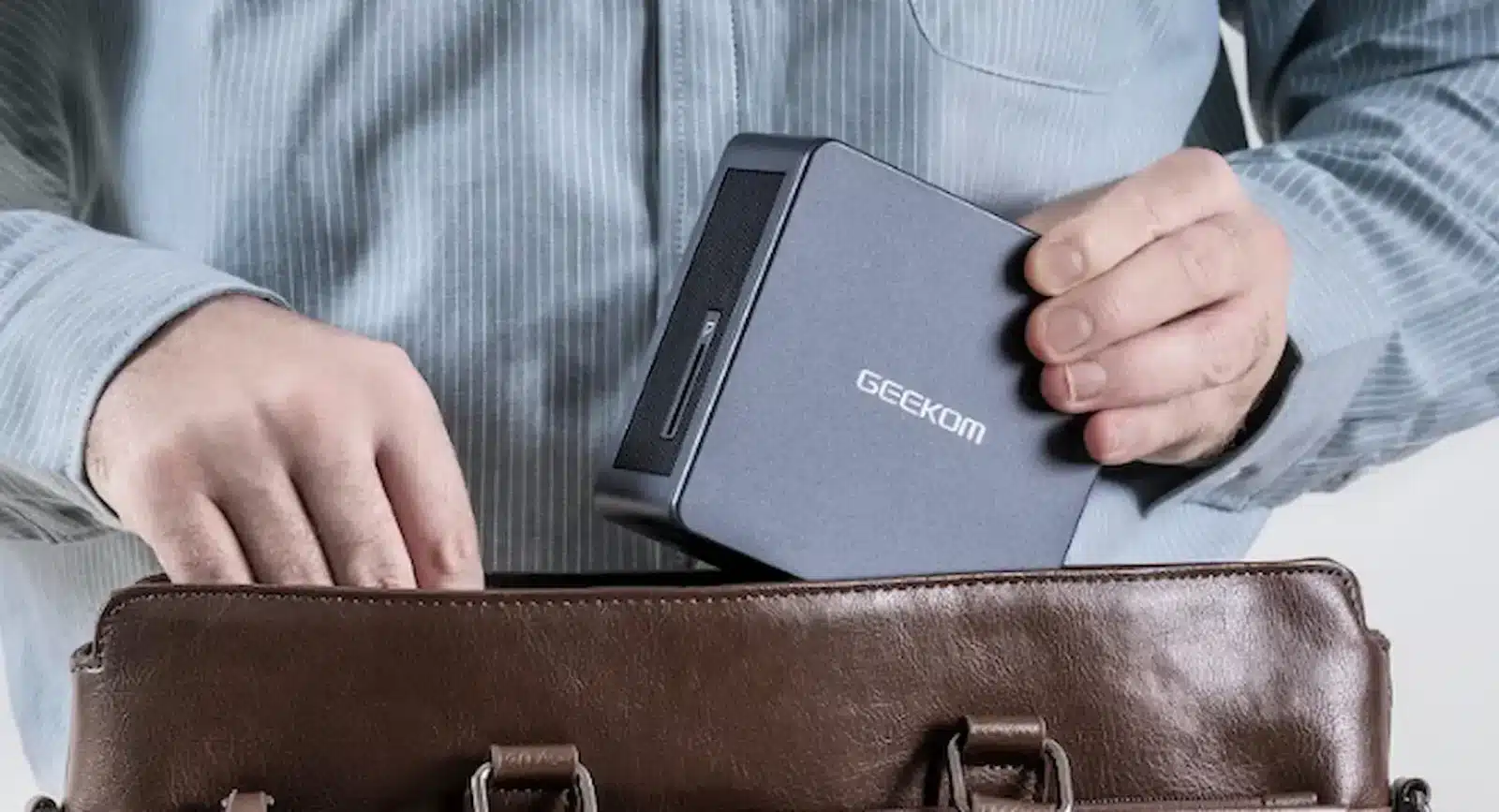 Windows 11 baked-in
Experience the perfect blend of performance and portability with the GEEKOM MiniAir 11 Mini PC, powered by an 11th Gen Intel Celeron processor.
This ultra-compact, pocket-sized device weighs only 1.1 pounds and comes with Windows 11 Pro pre-installed, making it ideal for everyday tasks, online learning, and entertainment.
Key features include:
11th Gen Intel Celeron N5095/N5105 processor for fast, efficient computing
Dual-channel DDR4 RAM, expandable up to 32GB
M.2 2280 PCIe NVMe SSD storage, expandable up to 1TB
Intel UHD Graphics for stunning visuals and support for up to two 4K displays
Multiple connectivity options, including USB 3.0, HDMI, and Ethernet
Learn more about GEEKOM's MiniAir 11 via GEEKOM's official website.
How to enter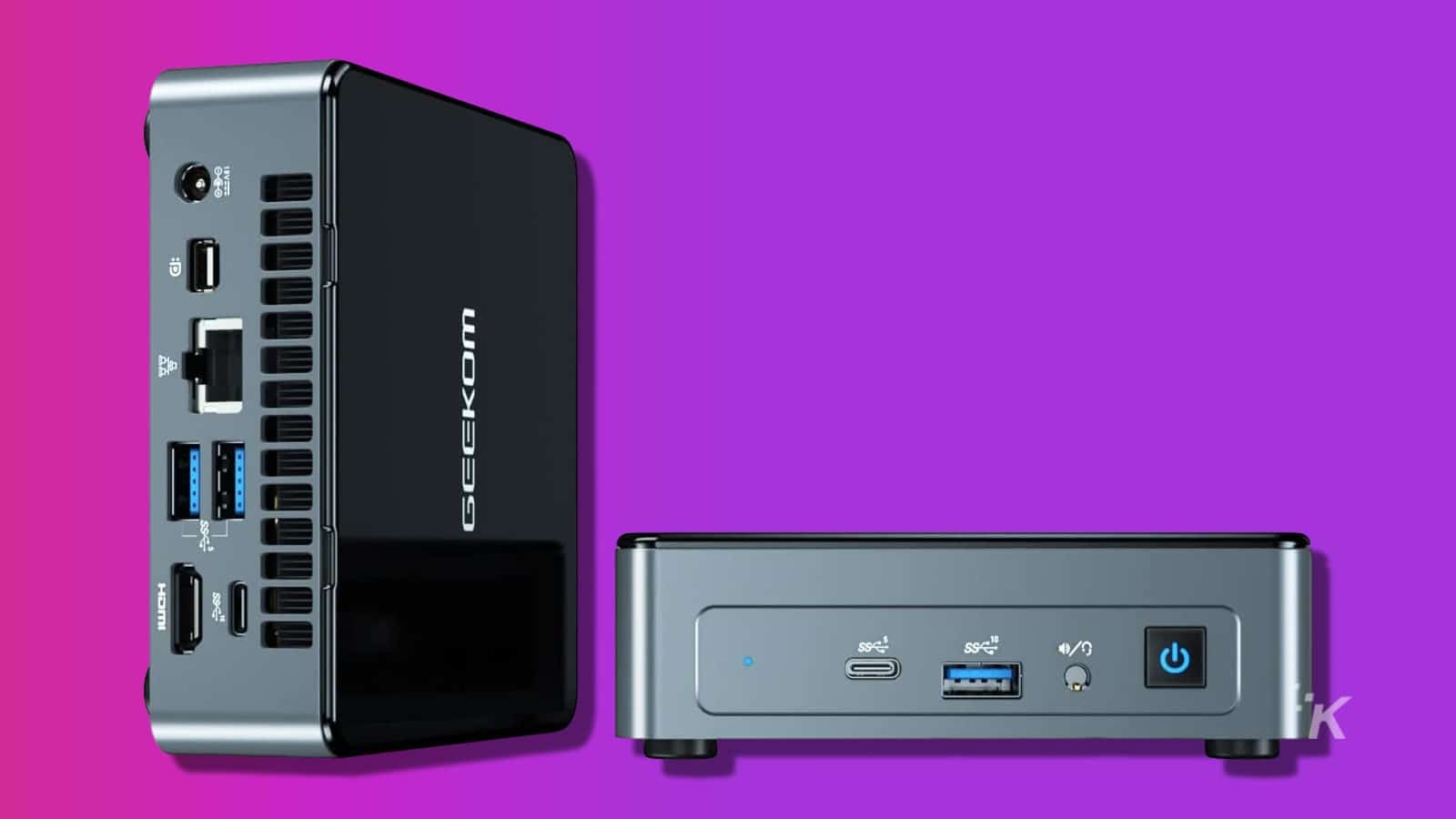 It's simple. For your chance to win, enter your details into the Gleam widget below.
You can also gain extra entries by doing the other things on the list, like sharing this giveaway with your friends, signing up for our newsletter, and following or liking us on Facebook, Instagram, or Twitter.
Additionally, all entrants must follow GEEKOM's Instagram page. We'll verify these requirements to ensure entrants follow the rules.
Again, The giveaway entry form will show all the ways to enter in the widget below. Try this direct link to the contest if it isn't loading.
The giveaway will run from April 25 through May 16. Two winners will be selected and announced on May 17. Entries are limited to readers in the US.
KnowTechie Giveaway / GEEKOM
NOTE: The last giveaway we had to revoke a couple of winners for not following the rules. Just a friendly reminder, if we ask you to do something as part of the giveaway process, please make sure to follow through. Failure to do so may result in disqualification.
Follow us on Flipboard, Google News, or Apple News