GOG Galaxy 2.0 helps bring almost all of your games under one roof
This could be nice.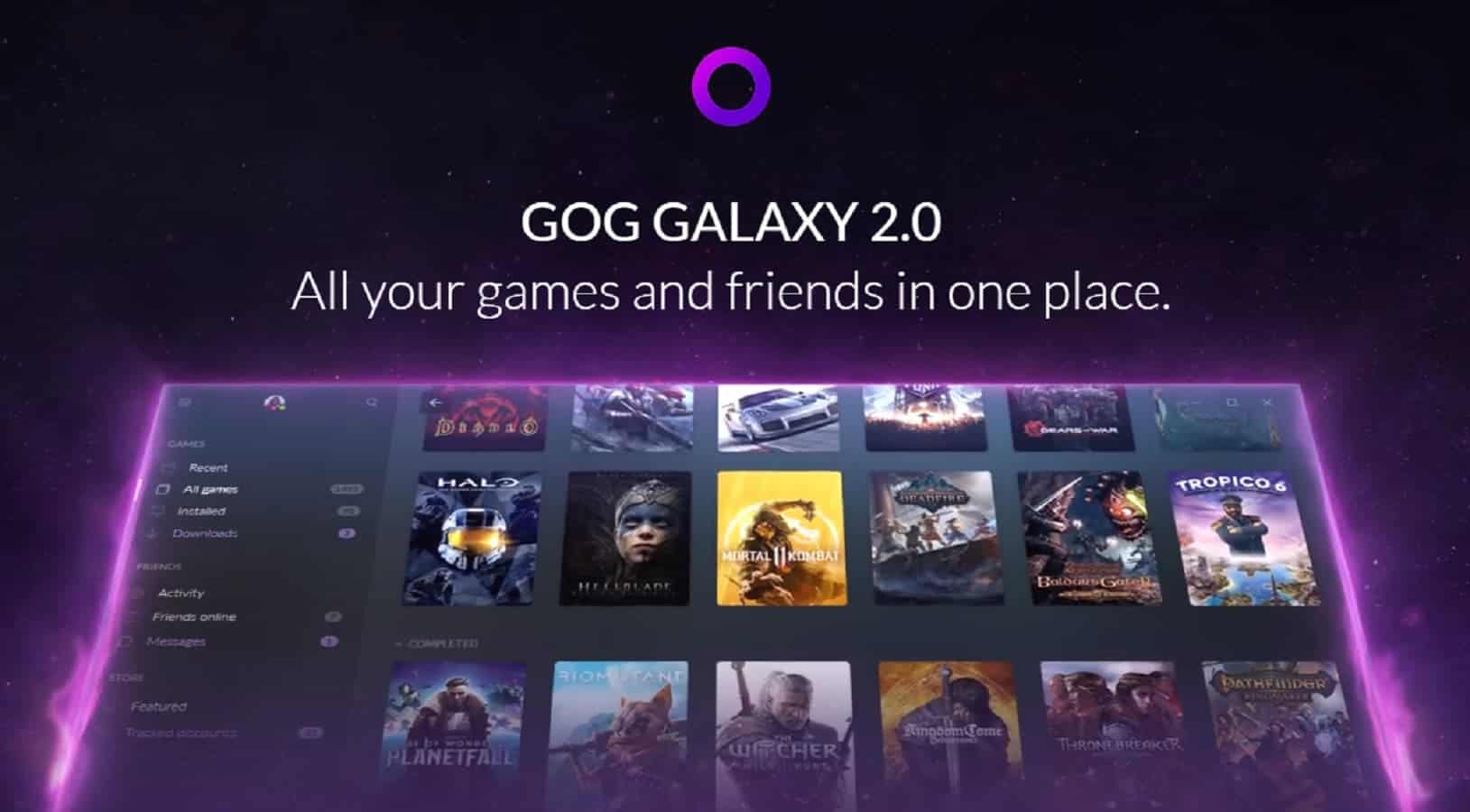 I don't know about you, but I spend far too much time just browsing through my various gaming libraries looking for things to play, delete, or check on updates and DLC. On PC, this has traditionally been pretty easy, as most things called Steam home.
Now, however, with companies like Epic Games making pushes with its own store and Blizzard expanding its games library with Activision, my PC games library has become disjointed. And that's not even mentioning my Xbox or PS4 consoles and their various games.
Now, Good Old Games, a site that previously specialized in offering classic titles for players, is working on an update of their GOG Galaxy launcher, called Galaxy 2.0, which aims to bring all your PC games under one roof.
GOG Galaxy 2 will help bring all your PC games under one roof
Kris Naudus of Engadget has spent some time with new service while it's in beta and you can read their full report here. We'll break down some of the features mentioned below:
The GOG Galaxy 2 launcher will let you compile games from sources like Steam, Epic Games, Uplay, and Origin
Consoles are included as well, with options for PlayStation and Xbox
Other platforms can be manually integrated through a GitHub page/integration
You can launch games from the Galaxy 2.0 launcher (console titles prompt you to launch the title in the respective console)
Games will include play history, leaderboards, and an overview of the game
You can filter games alphabetically, genre, and more
Overall, the GOG Galaxy 2.0 launcher is definitely intriguing. Being able to access games from all the various platforms would definitely be nice on those evenings where I'm not sure what I want to play or just feel like doing some spring cleaning on my libraries.
You can sign up for the beta here.
What do you think? Interested in this upcoming game launcher? Let us know down below in the comments or carry the discussion over to our Twitter or Facebook.
Editors' Recommendations:
Follow us on Flipboard, Google News, or Apple News