Give me an MMO farming game like Harvest Moon and I'll never ask for anything ever again
Please, I need this.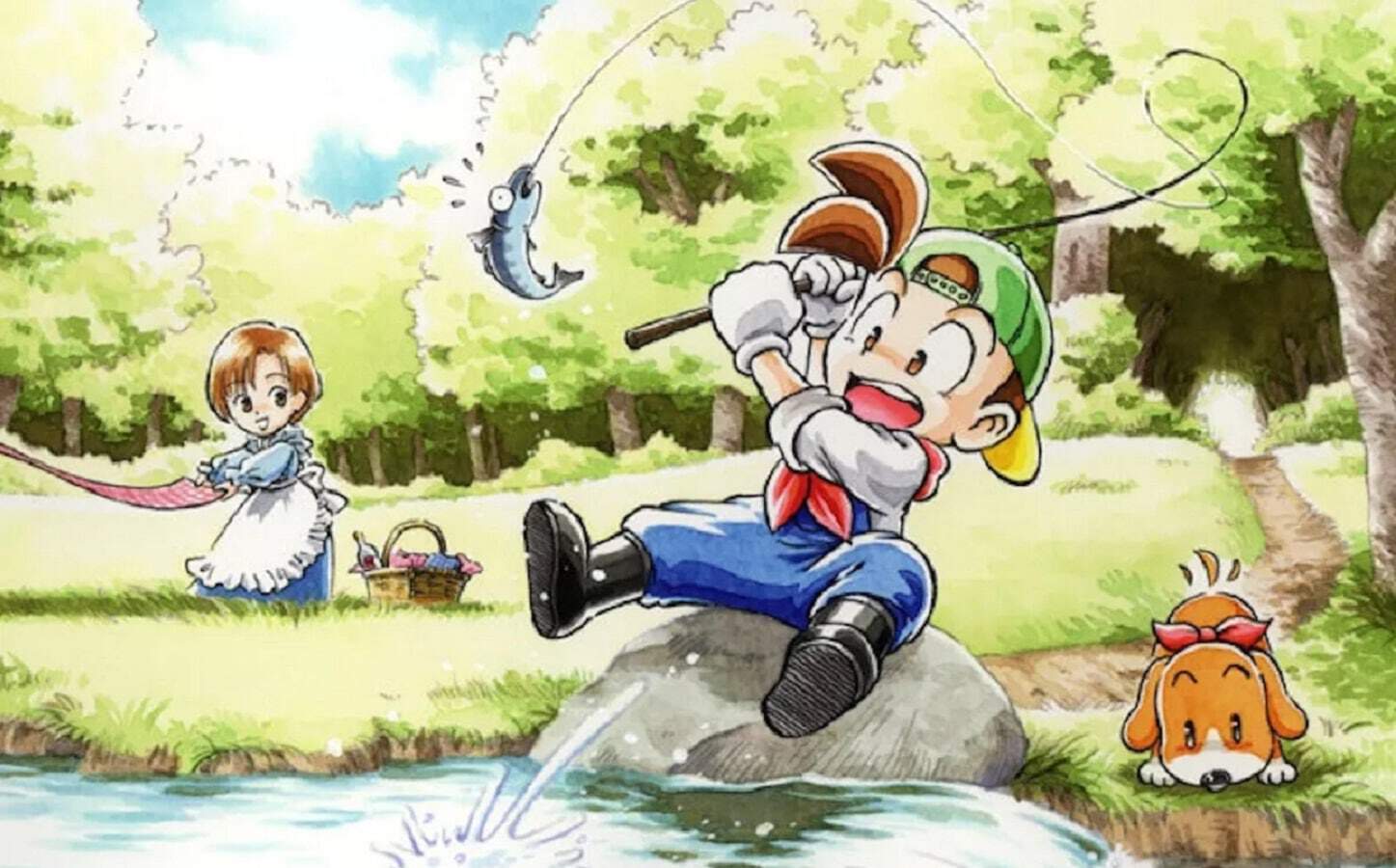 With the gaming news cycle a bit slow today, I decided to put on my theorycrafting hat and talking about the one game that I have wanted since MMO gaming was mainstream and one that I don't believe exists – an MMO farming simulator akin to Harvest Moon or Stardew Valley and sprinkled with some Animal Crossing flavor for good measure.
Picture this – a crisp fall morning, the cows are starting to shuffle in their barn, the birds are chirping their good morning songs, sunlight creeps over the small pond outside of your home, it's another wonderful day in a Harvest MMOon (embrace it, love it).
I have played my fair share of story-driven farming games, the first being Harvest Moon on the SNES. I was a kid then, but the combination of farming, exploring, and building relationships with others still stand as some of my favorite gaming memories. As I grew up, I always made it a point to play new releases and while some Harvest Moon titles haven't been as great as others, there has always been something charming about the titles.
For me, Stardew Valley continued (and honestly, surpassed) much of what made Harvest Moon so great. The farming is there, goals are there, the community is there, secrets are there. It also added multiplayer and what initially sparked this idea. Then there is Animal Crossing. While not exactly the same as Harvest Moon, building relationships, discovering new things, upgrading your home, it's all there and it's all fantastic.
Now, I'm ready to take my farming skills online
I should preface this with an obligatory "I have no idea how this would work," but bear with me.
Playing online is a great way to spend time with friends and possibly make some new friends along the way, but it doesn't take long for most open world online games to feel competitive.
Even in MMORPGs where you may never fight another real person, you're often grouped with others for much of the game's content and the pressure of tanking the right enemies or healing your team becomes an integral part of the experience. Often, you have to grind to feel relevant and it's not a bad thing, but what if you want something a bit more chill? Those experiences are harder to find (but still not impossible, it often just requires a bit of creativity).
Games like Harvest Moon would be a great alternative for people that like to play in robust, living worlds, but want a more laid-back, relaxing experience. You could own a farm, show off your award-winning pigs, sell your high-quality crops for huge profits, and that's just the tip of the iceberg.
In this made-up Harvest MMOon game, you focus on the things that you want to focus on, much like the single-player experiences you're familiar with. Maybe you love the idea of being a chef, make that your main proficiency and sell food to other players that help them fish more efficiently or mine faster in the world's various cave systems. Want to spend most of your time in those aforementioned caves? You can do that and then sell your gems and materials to other players looking to upgrade their tools or weapons. An in-game auction house could make connecting these different players a breeze.
Maybe you want to be a tailor, and your farm focuses on sheep and other methods of making clothes for other players. Specializing in different things could improve your abilities and skill trees could be used to make those dedicated in certain proficiencies stand out from the players around them.
Obviously, there are some issues to overcome
All of the above is all well and good and something a team could totally make, the problem comes in some of the unique aspects presented with farming sims. The main issue being time. In farming and Animal Crossing type games, time is presented in unique ways.
With games like Stardew Valley and Harvest Moon, time represents in-game events and more importantly, when your plants will grow and your animals will produce milk, eggs, wool, etc. Want to speed up that aspect? Spend less time interacting in town and go to sleep to start a new day. In our fictional, always-on world, however, this system wouldn't really work.
Then, you have the Animal Crossing method of keeping time, which is basically just a 1-to-1 ratio of your actual time. This system would be better for this type of game, but it has its own issues. The main one being that it would require you to play at certain times and that just doesn't work for many people. The one thing you don't want these games to do is stress you out, they are an escape, not a second job, and making players play at certain times would be a deal breaker for many.
Honestly, the best way I see can see doing this is having crops on an hour timer instead of a day/night timer and plants grow a certain number of hours after being planted. Watering them, a system used to make sure you are tending to your plants in single-player versions, would probably have to be left out. Fertilizers could be used to increase quality or speed up those grow timers.
Add to issues with time, you have to figure out instancing and how multiple players can own the same farms. For this, Elder Scrolls Online has a pretty good system and one that could be implemented similarly. With this system, you could have various farms throughout your sprawling world, each plot offering different features and style. Anyone can purchase any of these plots but when you enter the farm, it creates an instance with your unique farm.
You could whitelist friends and give them permissions to either visit and not make changes, or give them permissions to help with aspects of your farm (maybe in exchange for a percentage of crop sales or something). Also like ESO, you could create guilds (called co-ops in farming terms) of farmers and pool your money to bid on premium shop spots in the different cities throughout the world.
Please, someone, make this game
While a fresh title like this would obviously require a lot of time and money to create, there are just so many possibilities with this type of game. Farming simulators have shown us that they can keep coming out year after year and offer unique experiences time and time again.
With a game like this, big issues include time, instancing, and maybe even questing, but with enough creativity, it could definitely be done to provide a fulfilling experience to almost anyone that enjoys the types of games mentioned above.
Someone, please, make this, I'll be the first to support your Kickstarter campaign.
What do you think? Want a game like this or would it lose its charm by being online? Let us know down below in the comments or carry the discussion over to our Twitter or Facebook.
Editors' Recommendations:
Follow us on Flipboard, Google News, or Apple News