Red Dead Online set to add new weapons, competitive fishing, and a Juggernaut-style game mode
I'm just here for competitive fishing.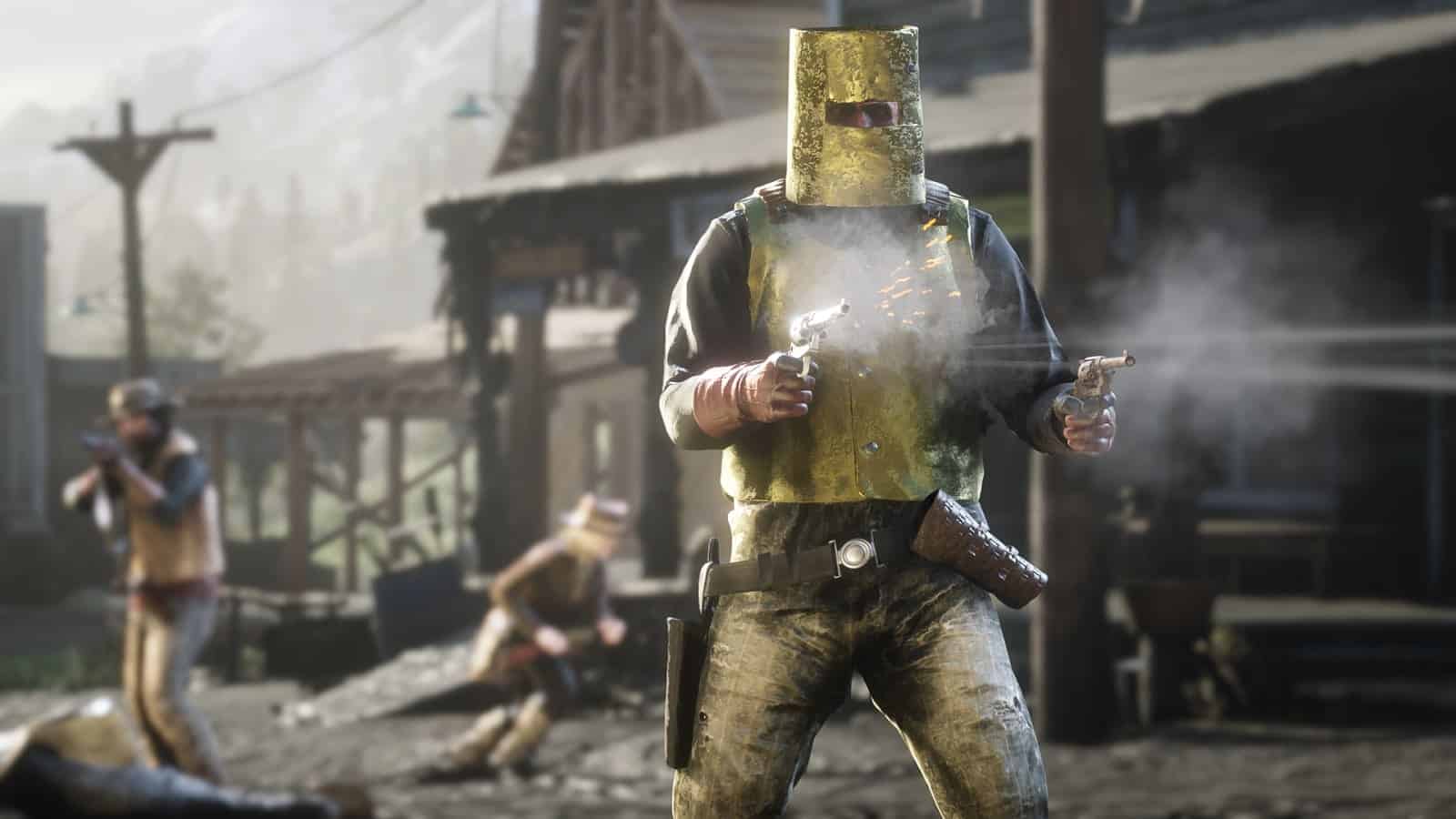 Red Dead Online's beta is still chugging along and now, Rockstar is getting ready for a big update that releases next week, Feb 26. In addition to improved anti-griefing measures, this update will give players a bunch of new things to do while enjoying the online portion of Red Dead Redemption 2.
In this update, players can expect new modes, new weapons, new clothes, and PlayStation 4 players will even be privy to early-access of some additional things.
New game modes coming to Red Dead Online
The most exciting mode coming to Red Dead Online (to me, at least) is the addition of a new Competitive Challenge revolved around fishing. This Fishing Challenges will provide the player with everything they need, from rods to bait, and your goal is to catch the highest weight total of fish in the appropriate body of water. It should also be noted that you'll be safe from other players while fishing in this mode.
In addition to fishing, a new Juggernaut-style game mode is being added in the February 26 update. This mode, called Fool's Gold, will pit players against a gaudy, gold-armor wearing, son-of-a-gun that can take increased damage. Players will get points for damaging and taking down the Juggernaut and the player that puts in the final blow will become the new armor wearer.
Three new Showdown modes are also on the way. Up in Smoke, Spoils of War and Plunder will have players obtaining and delivering bags as well as stealing loot from other players. Rockstar notes that more information will be released about this mode in the future.
If you enjoy racing in Red Dead Online, a new mode called Target Races is coming with the update. In this mode, you'll have to shoot targets from horseback to clear checkpoints.
New weapons and clothing
New weapons are also on the way to Red Dead Online. A new, high-capacity repeater rifle, the Evans Repeater, will be available with the update. If shotguns are more your style, the Rare Shotgun will be right up your alley with its powerful, double-barreled design.
You have to look good to play good, and Rockstar is adding a bunch of new clothing options to help you accomplish that. "A wide range of new clothing to further customize your character – from the snake-adorned Diamondback Hat to the fur-trimmed Rutledge Vest – is also on the way with new Outfits, Jackets, Boots, Coats, Gloves, Hats, Vests and more."
Rockstar also notes that limited time clothing will come and go at various times and is available from both the Catalogue and various shops.
PlayStation 4 exclusives
Not really a fan of this, but if you play on PlayStation 4, you'll get early access to Open Target Races which require you to take out the most targets in an open-space while on horseback. You'll also get early access to the Jawbone Knife, a unique melee weapon that was made from, you guessed it, the jawbone of an animal.
Overall, there's a lot to look forward to with this update of Red Dead Online, so if you have taken a break from the mode (or have yet to try it) now might be the time to hop back in before the update on the 26th.
What do you think? Playing Red Dead Online? Excited for the update? Let us know down below in the comments or carry the discussion over to our Twitter or Facebook.
Editors' Recommendations:
Follow us on Flipboard, Google News, or Apple News