A beginner's guide to the BetterMe workout app
BetterMe workout app can become an interesting addition to your selection of fitness and health apps – based on actual personal experience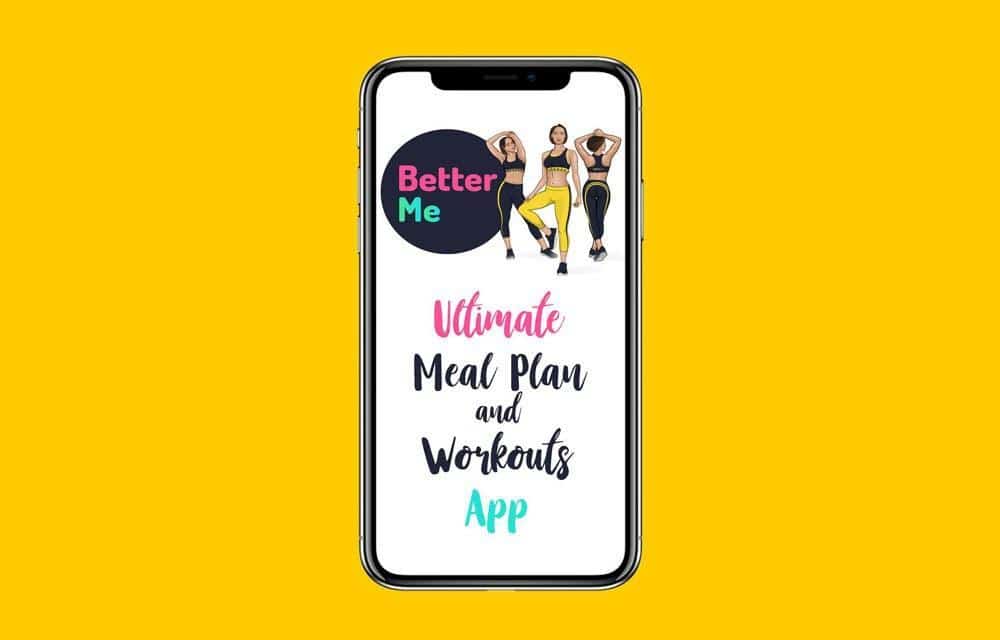 If you're looking for new ways to challenge yourself workout-wise, we have something that might be of interest to you. And if you're someone who's just about to start their Fitness 101 class, well, this article could be useful for you, too.
Today, we're going to talk about a relatively new wellness app, called BetterMe weight loss and fitness app. They say professional fitness and diet experts were collaborating closely with the tech team to create a reliable "fitness helper". So we're about to pick it apart! Let's see why BetterMe app reviews are so positive and ratings high, how to navigate it, what are the setbacks… and if it's actually able to change a someone's life for the better.
Where to find BetterMe app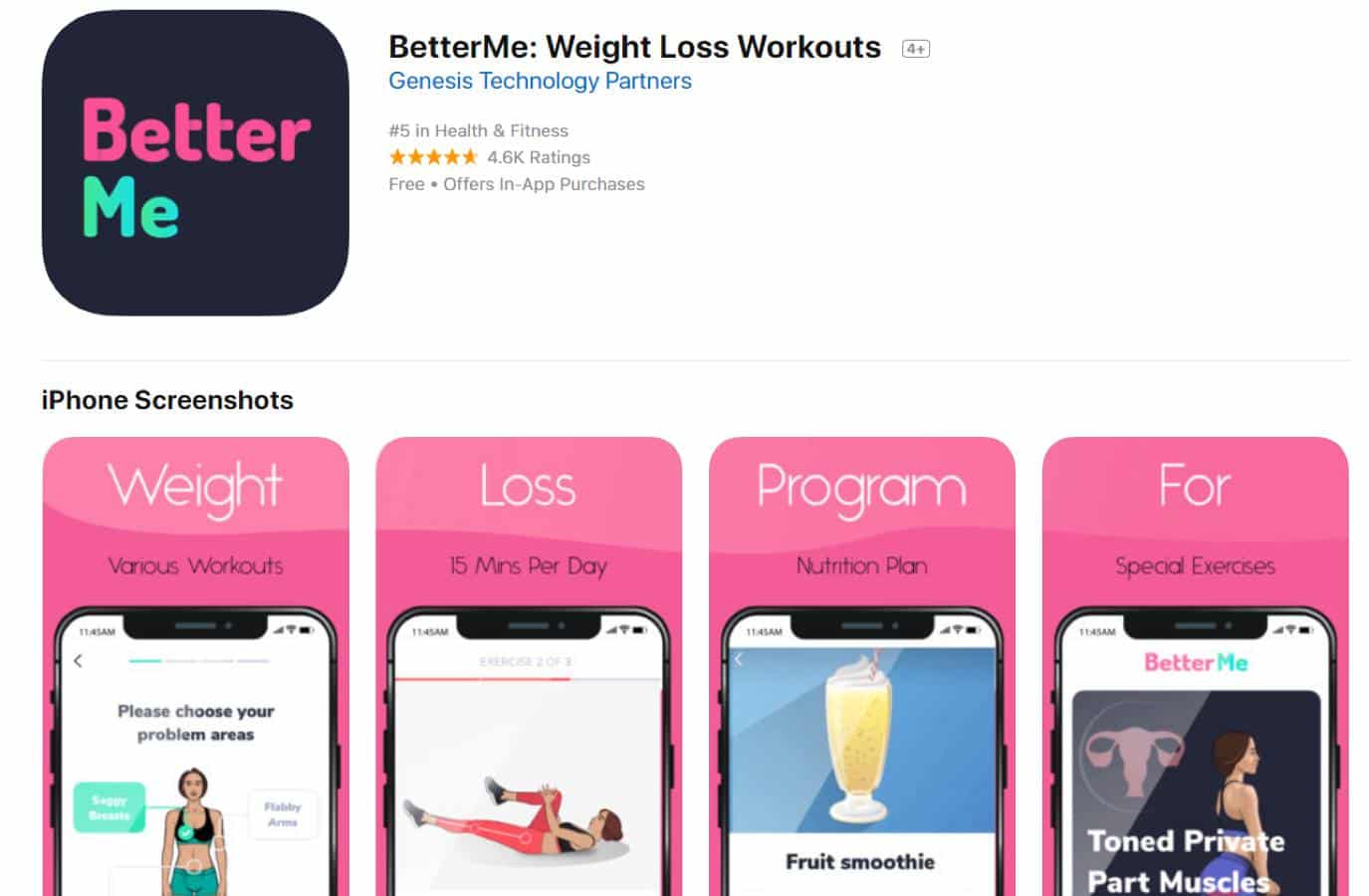 … everywhere! Are you an iPhone owner? Users of iOS devices are welcome to download BetterMe from AppStore. Android device owners can download BetterMe from Google's PlayStore. Just make sure you get this app (actually, all of your applications!) from certified, official online stores.
We have seen a couple of BetterMe app reviews where people complained about the app sending them weird messages about being hacked – which means that the app was downloaded from an untrustworthy platform.
Now that we know you know about this precaution measure and downloaded BetterMe weight loss app from either AppStore or GooglePlay, we can talk about in-app navigation.
How to manage BetterMe app
Once you download it, customizing the settings doesn't take too long, which means the app developers know what a positive user experience is.
Here's a quick how-to for would-be BetterMe users:
Log in: Currently, Apple device owners can only log in to Facebook, while for Android device owners, it's possible to choose between Facebook and email.

Make up your mind about which part of the body you'd like to get in a better shape. BetterMe app offers a series of exercises that focus on stomach and chest areas, as well as toning of arms and legs.

You're greeted with a question

How physically active are you?

and another range of options, this time on your preferred intensity level.

To throw together a personalized workout program for you, BetterMe app will need some general info about your current physical health, such as your age, weight (current weight and your weight

goal), height, dietary preferences.

Next, BetterMe asks you to choose between purchasing a paid exercise program (monthly subscription, or a lifetime subscription, for which you pay just once), or a free trial. Naturally, we'd recommend to try the app for free and see if it hits all the right buttons for you. The good thing is that the free trial can be canceled any time (but within 24 hours before the end date) without any financial commitment. The paid subscription can also be terminated at any moment.

Arrange your very own working out schedule. Set the times most comfortable for you, and BetterMe app will send you a reminder. And guide you through your exercises, of course.

Time to start your BetterMe test-drive! You can pause, restart and quit any exercise. Leave your feedback at any stage, too, because very often, upon completion of an exercise, a feedback window will pop up. Are you satisfied with your workouts? Is there room for improvement, should they include some new features or options?

Speaking of feedback. It is evident from reviews on BetterMe Facebook page and their AppStore and GooglePlay accounts that these guys are taking user opinion into account. So if you're experiencing an issue with this app, it's worth reaching out to them, there's a good chance you'll get a helpful advice.

They also have a complimentary website,

BetterMe Guru

where they publish health advice. Worth checking out, some of their

BetterMe tips

are quite cool.
What to do with BetterMe workout app
Well, it's a fitness and health app, isn't it? So it shouldn't be a surprise that BetterMe app users expect some guidance on working out and eating healthy.
From our experience, here's what the app can be used for:
Setting up your goals: With BetterMe app guidance, it's fairly simple to figure out what you want, exactly. The body area that bothers you the most and requires most work. The level of physical exertion (beginner, moderate, tough). Exercise frequency. Your target weight. Goal-setting is an important stage because you actually know what you want and see the plan constantly before your eyes.
Getting used to working out regularly: BetterMe app doesn't let you turn this into an infinite list of promises a-la "I'll start this Monday! THIS Monday! Definitely, this (next) Monday". Having an outside influence – a one you'll eventually have to pay for, whatever small price – is a good enough motivator. BetterMe app is set to send regular reminders, the ones you set for yourself, that you have an impending workout session.
Working out using your weight and with no specialized equipment: Professional fitness advice and video-guides help you learn to use just your own body for exercise.
Getting used to eating healthy: Similar to the exercise plan, the app will be handy in normalizing your diet. Yes, eating healthy requires effort, but it does pay off! From experience, BetterMe meal plan doesn't require any special cooking skills, products or kitchen equipment. All you have to do is go grocery shopping and follow some simple how-to steps. Calorie-counting is a smooth ride from there.
Not only getting used to working out, but also consciously committing to staying healthy: It's important to form a habit, but it's also as important to understand why you're doing this (for yourself) and how things work. With exercising and dietary tips, BetterMe is a handy guide to the world of a healthy lifestyle.
Your personal gym/personal trainer replacement: BetterMe can be your personal, pretty decent alternative to a gym membership or a nice addition to your usual gym sessions. BetterMe 28-day challenge is a good starting point!
We bet your phone is one of your best friends, so why don't you turn it into a useful friendship? If you already have some fitness apps installed, great, but maybe it's time to try something different. And if not, well, maybe it's high time you started caring about yourself more.
The verdict?
The BetterMe workout app can become an interesting addition to your selection of fitness and health apps – based on actual personal experience, and not only on BetterMe reviews and general user feedback
If the BetterMe app isn't for you, there's plenty of other apps to consider. We suggest these options if you're still on the hunt for a better alternative.