Release couch demons with your ass in this literal couch-op
Giving new meaning to the term "butt stuff"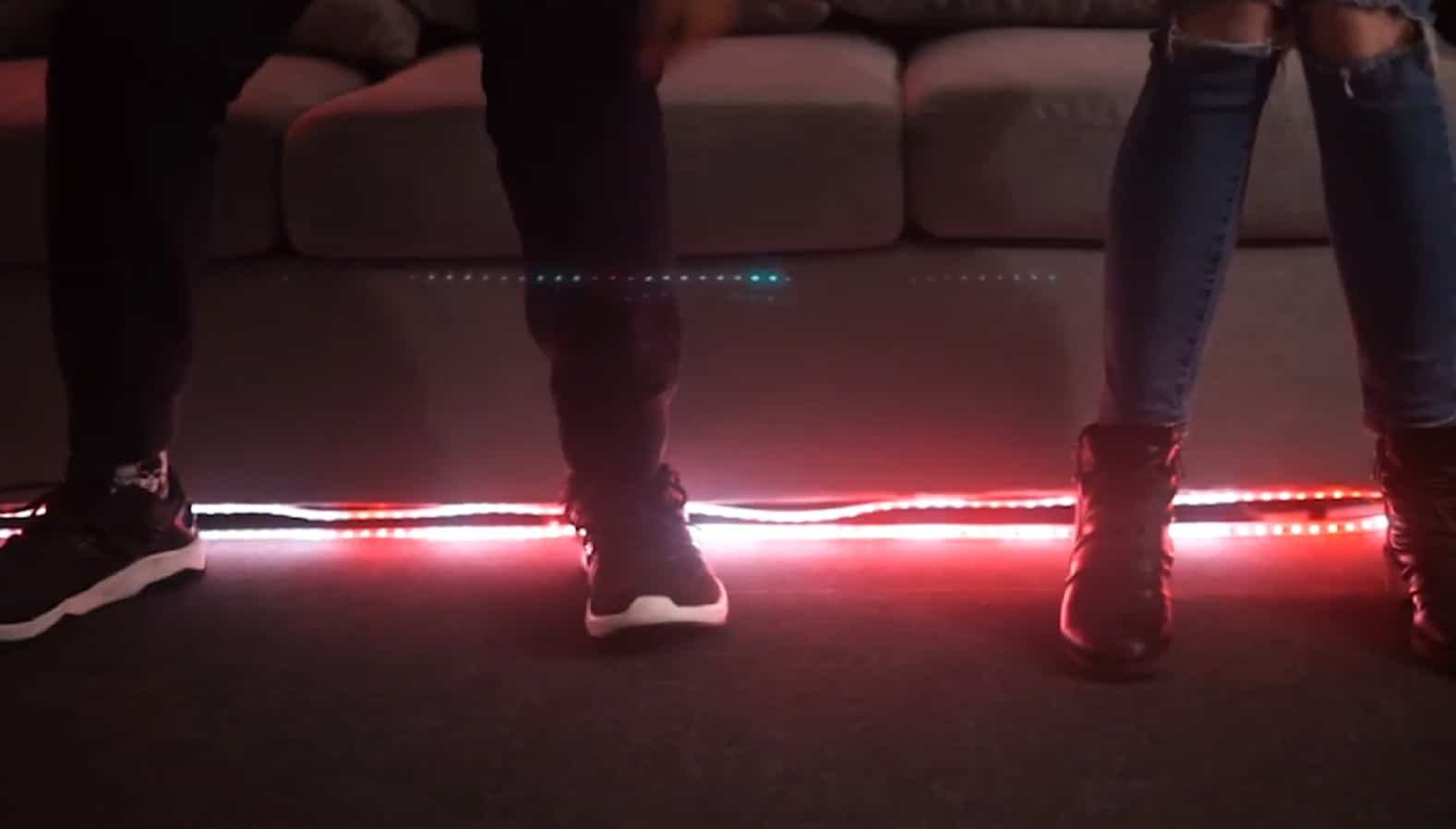 Gamers are pretty familiar with couches. Hell, most people are pretty familiar with couches. But what if your couch was possessed by a demon? What if it was possessed by a stupid LED light strip with sensors under the cushions? That's what the new game Hellcouch asks.
I don't know what this is. I don't care what it is. I'm just here for such marketing gems as "you have to perform the sacred ritual to release the demon" which consists of jumping on different sections of the couch with your friends in some screwed up version of Twister. Or something. I still really don't know.
Check it out:
I honestly don't know if it's real
I think it is, but who knows. One of the creators, Carol Mertz, states that Hellcouch looks at the rules surrounding "public spaces and couches and video games."
The only way I've ever looked at a couch is in a "is it comfortable or not" manner and personal space is a real thing and, like bathrooms, you should always leave a courtesy spot in-between unless impossible.
---
Editor's Note: We've reached out to Mertz to learn more about Hellcouch and will update this article appropriately.
---
What do you think of Hellcouch? Let us know down below in the comments or carry the discussion over to our Twitter or Facebook.
Editors' Recommendations:
Follow us on Flipboard, Google News, or Apple News