That leaked PlayStation 5 prototype that's circling around is fake
At least it's a good looking fake.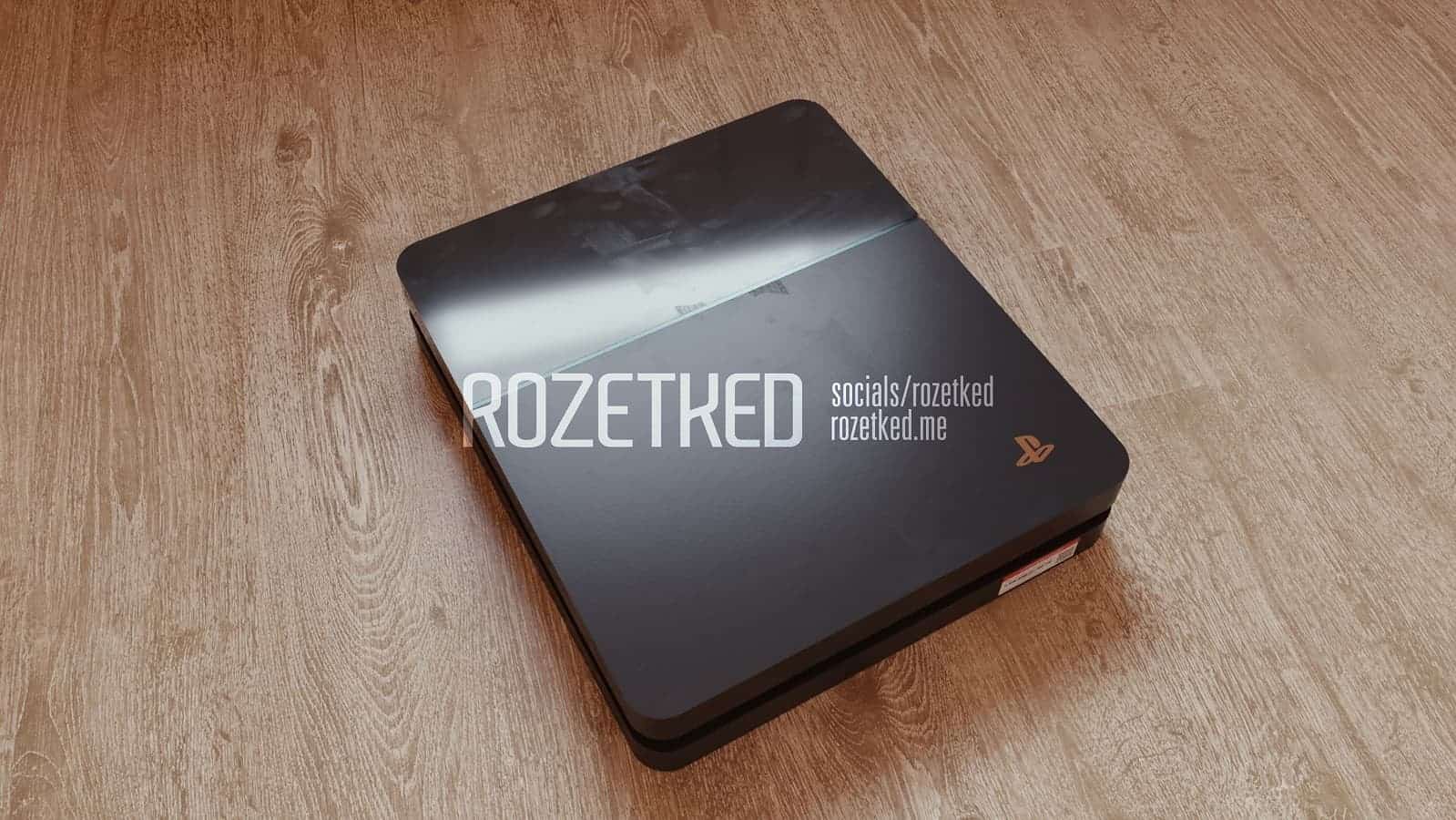 Some images of a faked PlayStation 5 prototype went flying around the internet yesterday, starting with a Russian tech site, Rozetked. Even though the images turned out to be fraudulent, they were obviously close enough to Sony's current design cues to have even the veteran tipsters scratching their heads.
Looking like a natural evolution from the PS4 Slim, with rounded edges but no angles on the sides, the mocked-up prototype could be a Sony device.
With the upcoming console not expected until 2020, this could have been an early dev kit, except for one thing – this early in the development cycle, if there are dev kits in the wild, they would likely look like a normal PC and not like a production model.
More about the PlayStation 5 and possible devkits
SemiAccurate's Charlie Demerjian claimed back in April of this year to have tangible details about PS5 devkits that were already in circulation (via WCCFTech). According to him, the upcoming PlayStation 5 will be powered by heavily customized versions of AMD's Zen CPU cores, and Navi GPU architecture.
With AMD noting that Navi is on its roadmap before 2020 comes around, and Forbes reporting that Navi was built for the PS5, it's likely that will be the GPU powering the PS5, not the previously rumored Vega custom.
You have to be skeptical when it comes to leaks
I'm naturally skeptical of any leaks this early in a development cycle except for one thing. The Russian tech site, Rozetked, is also the site that extensively leaked the Pixel 3 XL before launch. Of course, they didn't have physical access to the prototype, just images that were sent to them by the tipster.
The tipster also went on to say that the PS5 prototype they had was only working in bootloader mode, but it includes "a firmware image that it is trying to install." With the current media landscape for leaks and first-looks, it's inevitable that some sites will get bamboozled. To their credit, they updated the article pretty quickly to say that it was a faked leak.
With Sony skipping E3 in 2019, this might point to no new hardware announcement. Then again, it could mean Sony is planning their own show.
What do you think? Let us know down below in the comments or carry the discussion over to our Twitter or Facebook.
Editors' Recommendations:
Follow us on Flipboard, Google News, or Apple News