Here's a video of an AK-47 bullet blast through 5 iPhones, because why not
Can an iPhone 6 Plus Save Your Life? Here's How Many iPhones It Takes To Stop a Russia AK-74 Bullet. Complete Gun Destruction Test.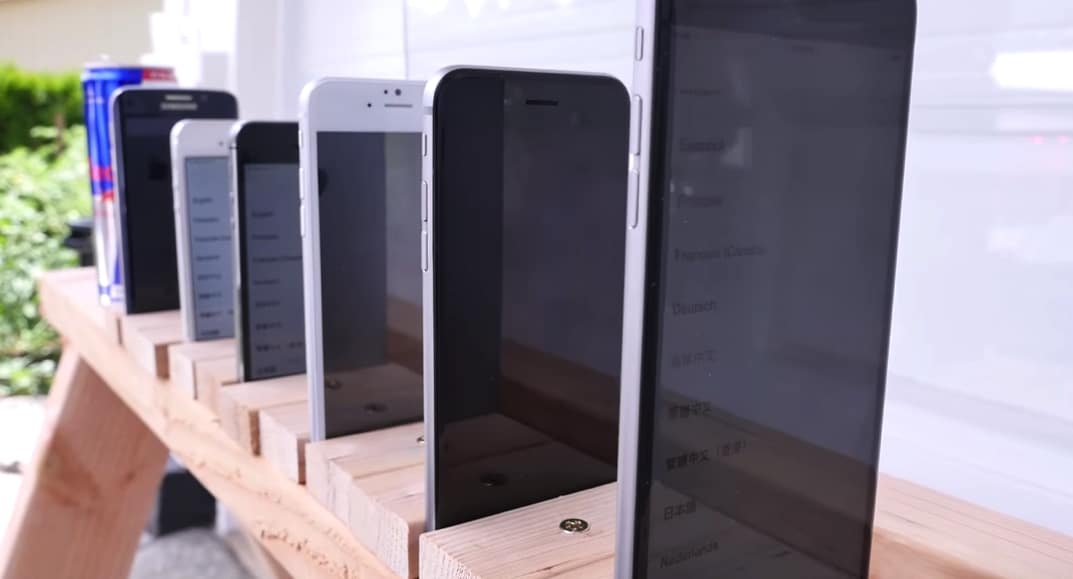 Have you ever wondered how many iPhones it takes a to stop an AK-47 bullet? Well, like most people, probably never. But to cure your dying curiosity, YouTuber EverythingApplePro made a video that answers the burning question.
Apart from his ridiculous outfit, the video is pretty thorough. A group of iPhones ranging from 3 iPhone 6 plus', along with a couple of the 6's and a clone are set up for execution.
The answer to the question of how many iPhones it takes to stop an AK-47 bullet is five. So, if you find yourself in a gun fight, be prepared to have stock of iPhones strapped to your chest. Who knows, it may save your life.
Follow us on Flipboard, Google News, or Apple News