Here's how to delete all of the search data Facebook keeps on you in 2 easy steps
If you're worried about peeking eyes accessing your Facebook search history, this guide will teach you how to delete in two easy steps.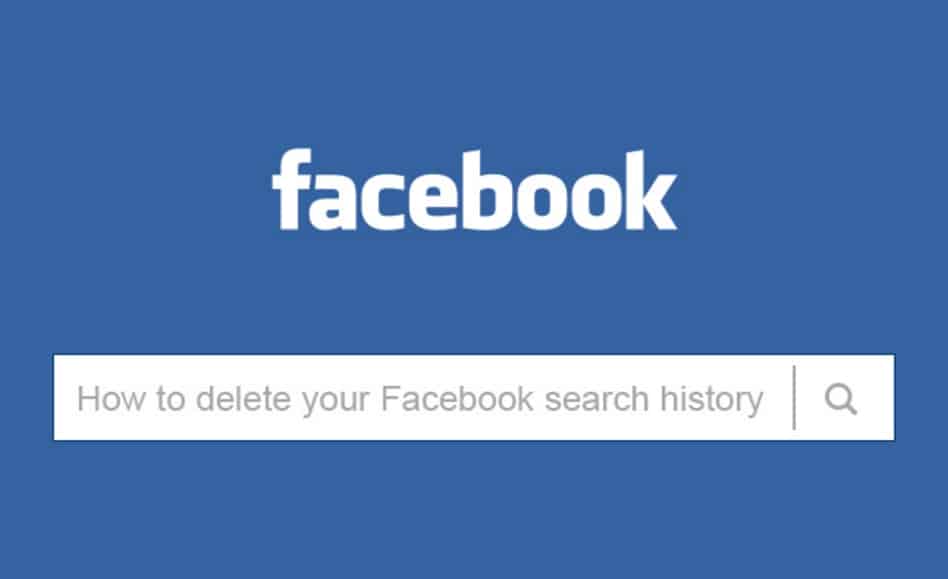 If you didn't know it already, Facebook has been keeping tabs on every move you make on its social platform. Whether if its a photo you've "liked" or a post you've commented on, it's safe to assume that the social behemoth is keeping an eye on it.
But don't get it twisted, that's not the only thing they're keeping tabs on. On top of all the stuff you've commented on or posts you have liked in the past, the company is keeping a close on your search habits.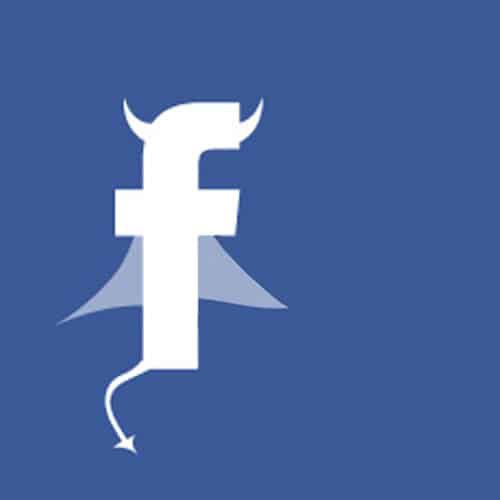 Just like Google, Facebook collects every single search you've executed in its database. To paint a better picture, anytime you've typed in your crush's name into the search bar, Facebook has a detailed record of the date and time that particular search was conducted.
Sure, this sounds a little creepy, but it's overall done for a better user experience. Take Google for example, they do this so it makes it easier to find the information again. In other words, if you search "KnowTechie" one time, the next time you type "K" in the search field it will suggest KnowTechie as recommended page to visit.
Here's where this information can come back and bite you in the ass. Like most people, Facebook is probably set to stay logged onto your account on both your smartphone and computer. Now if someone were to jump on your computer or phone, they could easily access all of your search history.
Yikes!
Lucky for us, there's a quick fix on how to access your search history and make any necessary edits, or delete it all entirely:
First things first, tap on the Facebook search bar. From here, a list of your recent searches drop down, along with an "edit" button to access your search history. Click "edit."

This brings to you all of your search history. If you click on the circle icon next to a specific search, this will erase that particular search query. Or if you want to bomb all your search history to hell, select the "Clear Searches" on the upper right-hand part of the page.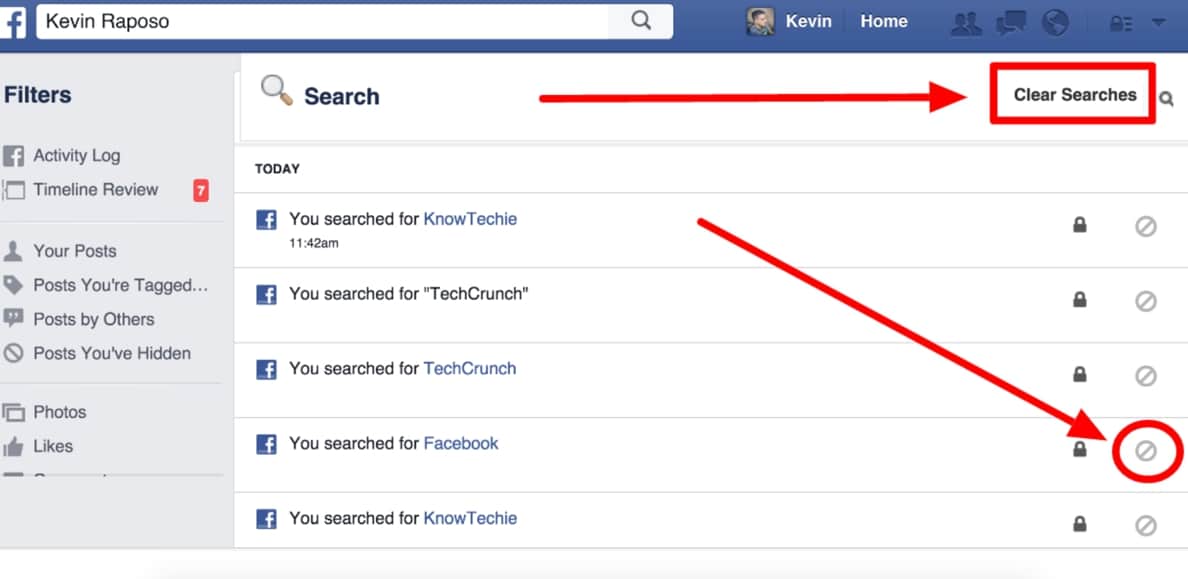 That's it, you're done. Now if you remember to keep this up as part of your routine, you'll never have to worry about wandering eyes accessing your recent search history.
Follow us on Flipboard, Google News, or Apple News