Homeless people are not happy with this security guard robot in San Fransisco [Updated]
People: 1. Robot: 0.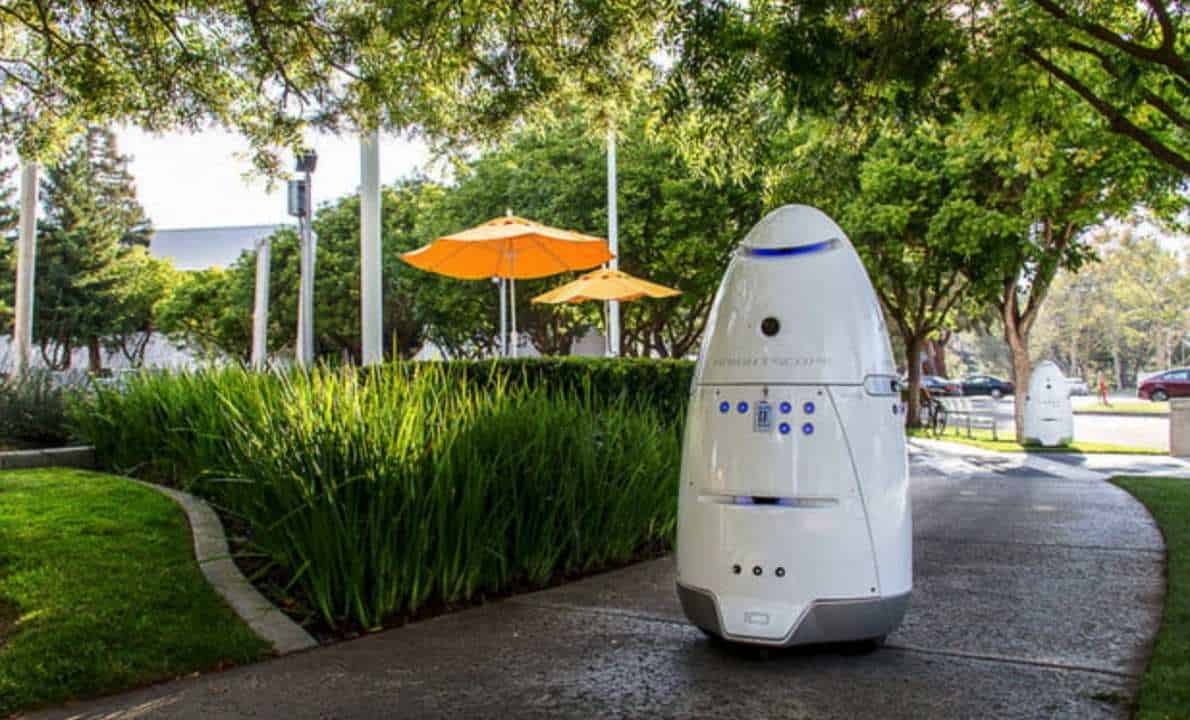 An animal shelter in San Fransisco has been utilizing a robot security guard as a "way to try dealing with the growing number of needles, car break-ins and crime that seemed to emanate from nearby tent encampments of homeless people," reports San Francisco Business Times.
However, it seems like the robot is losing its fight against us petty humans.
Just into a week of its duties, the robot is getting manhandled by some of the people it's supposed to be deterring. Jennifer Scarlett, president of the SF SPCA, told the Business Times last week that folks "put a tarp over it, knocked it over and put barbecue sauce on all the sensors." Not so surprising for San Fransisco, one Twitter user saw poop smeared all over it.
So why was this robot deployed in the first place? Scarlett claims: "We weren't able to use the sidewalks at all when there's needles and tents and bikes, so from a walking standpoint I find the robot much easier to navigate than an encampment."
This particular robot, made by Knightscope, is equipped with four cameras. It moves at a speed of three miles per hour, and it's surprisingly more affordable than hiring a full-time security card. Knightscope's robots are being used everywhere. You might remember the story of one of their robots knocking over a little kid at the mall and another one falling into a fountain in Washington DC.
In a statement to The Verge, Knightscope had this to say:
Contrary to sensationalized reports, Knightscope was not brought in to clear the area around the SF SPCA of homeless individuals. Knightscope was deployed, however, to serve and protect the SPCA. The SCPA has the right to protect its property, employees and visitors, and Knightscope is dedicated to helping them achieve this goal. The SPCA has reported fewer car break-ins and overall improved safety and quality of the surrounding area.
It doesn't really seem like anyone here is at fault. The robot is programmed to do a job, and it did. However, this goes to show you how people are people are skeptical about robots keeping tabs on every move they make.
Update: The robot has been fired. Dr. Jennifer Scarlett, president of San Francisco's SPCA, gave the following statement to Ars Technica:
Although we had already limited the use of the robot to our parking lot, we think a more fully informed, consensus-oriented, local approach on the appropriate use of these new devices will benefit everyone—whether it's on public space or in private parking lots… We welcome guidance from the city on policies for the use of autonomous security robots. Since this story has gone viral, we've received hundreds of messages inciting violence and vandalism against our facility and encouraging people to take retribution. In addition, we've already experienced two acts of vandalism on our campus.
> The Verge via Business Times
Follow us on Flipboard, Google News, or Apple News