How to make a website for your kid's class photos 
Building your own class photos website will ensure that your pictures stay on the web for as long you'd like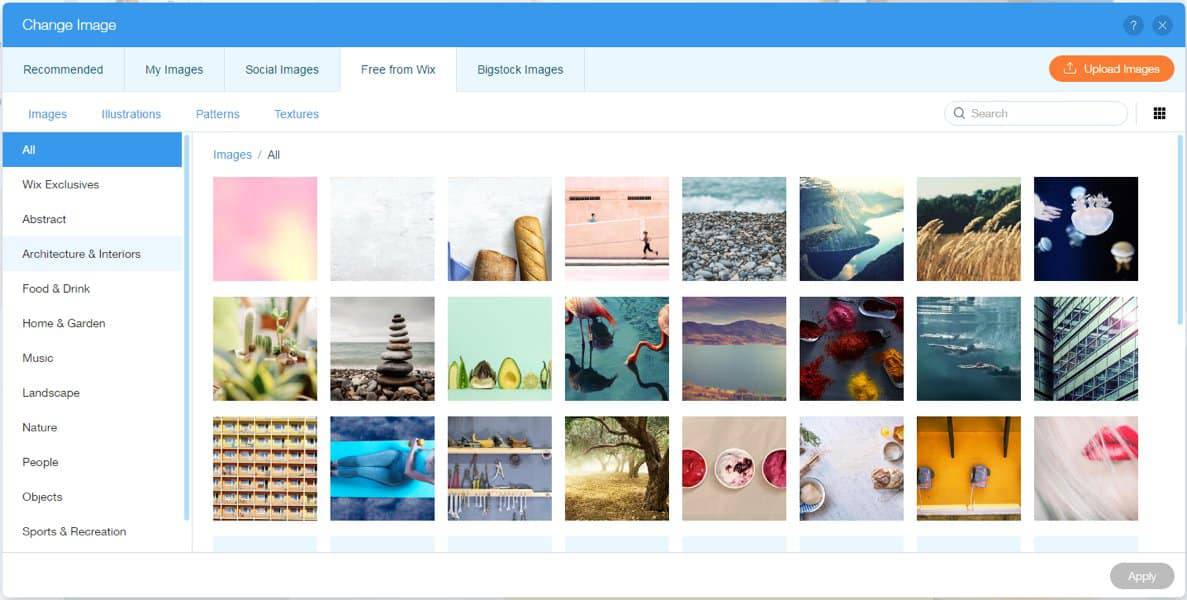 There are several reasons you should consider making a website for your kid's class photos. When you store important photos on social media websites that you don't own, they are susceptible to being taken down if your profile is deleted, or third-party platforms crash or make changes to their structures.
By posting your kid's class photos on your own website, you can ensure they will remain on the web for the duration you'd like. You can also share your class photos with more people on your own website, as not everyone has social media or access to pay-walled photo services.
Read on to learn how to build your own website to house your kid's class photos and other important records.
Choose a Domain Name
The first task you'll want to complete when building a website to store your kid's class photos on is picking a domain name. This will serve as the URL or link to your photos and website content. The most popular domain names end in .com, .net, but there are dozens more suffixes to choose from including fun and relevant ones like .photography, .media, and .gallery.
Pick a memorable domain name for your class photography website and check that it's still available. Most domain names run about $10 per year, but you can save money or even get a free domain if you end up using a hosting plan that offers such discounts or deals.
Pick Your Website Platform
Determine which platform you're going to build your website with. Most sites on the web use WordPress, and it's a great choice for class photography sites because it's easy to use and free. Other free and easy options include Joomla and Drupal.
Download the CMS that looks most appealing to you. WordPress has perhaps the most documentation and arguably the easiest interface to make a website with, so if you're new to building websites this is a great default choice.
Finding Web Hosting for Class Photos
Picking the best web hosting for your project can make all the difference in how easy it is to build your website and how fast the site will load when people visit it. You'll need plenty of storage space if you have a lot of photos to upload, or if your image files are uncompressed and large in size.
Look for web hosts with unlimited storage plans, or at least plans that can accommodate your anticipated storage needs. You'll also want to make a website using a web hosting plan that works with your chosen CMS or platform and offers fast data servers.
You can tell if a host is going to be fast by checking for the equipment and protocols they use. Most of the fastest hosts now seem to be incorporating Solid State Drives and VPS or Cloud technology into their systems.
To make things even easier and save some cost, look for a host that provides new users with a free domain name to get started. You can also sometimes find hosts that offer free SSL certification for added security.
Install Your Platform or CMS
If you've chosen a web host with one-click installers for various CMSs like WordPress and Joomla, then installing your site's platform will be a matter of clicking your mouse a time or two. Follow your host's instructions to get started and install the base for your site.
If your web host doesn't offer one-click installations of Content Management Systems, then you can upload the CMS's application file manually through your file manager. Simply upload the compressed .zip file to your web server and decompress it in the root folder. Access your domain name and admin panel via your CMS's instructions to login and start working on your website.
Installing Your Theme or Template
Find a theme, either on the free theme repositories provided by WordPress or Drupal, or at a premium theme and template service like Envato Elements.
If using WordPress, you can install any theme in seconds using the Themes option on the left panel of your administrator dashboard. Browse for themes directly from the Themes panel or upload your own theme using the upload and submit buttons. Activate your theme to set it as your site's default, and install any plugins that the theme uses to function such as plugins for forms or maps.
How to Upload and Share Your Class Photos
With your domain and hosting purchased, and your CMS and theme installed, it's time to upload your class photos and finalize your website. Use the Posts menu option on the admin panel in WordPress to create a new post. Add media including class photos using the Gutenberg editor by selecting the media button and browsing your local machine for the files you want to share.
Add text or descriptions to your posts and images as needed, and choose the Publish option to place the post on your website for the public. You can also share the links to your posts directly with friends and family by copying and pasting the URL through email or social media.
Add final touches to your website by customizing the menu and color schemes, and changing the names of pages or default content that may have been included with your theme. These options can be found in the "Customize" panel on the admin bar at the top of your website's frontend. Individual Pages are editable from the Pages menu on your Administrator backend panel.
Building your own class photos website will ensure that your pictures stay on the web for as long you'd like, and also will allow you to share your photos with more people than you'd otherwise be able to on social media or login-restricted photo-sharing websites. Make sure to get fast web hosting and look for domain-including hosting deals to save money during the process. Stick with WordPress, Joomla, or Drupal if this is your first website and you want an easier learning curve with plenty of custom themes and documentation.
Have any thoughts on this? Let us know down below in the comments or carry the discussion over to our Twitter or Facebook.
Editors' Recommendations: