How to prep your home for vacation absence
If you're going on vacation soon and leaving an empty home behind, here are some helpful products to help you prep your home while you're away.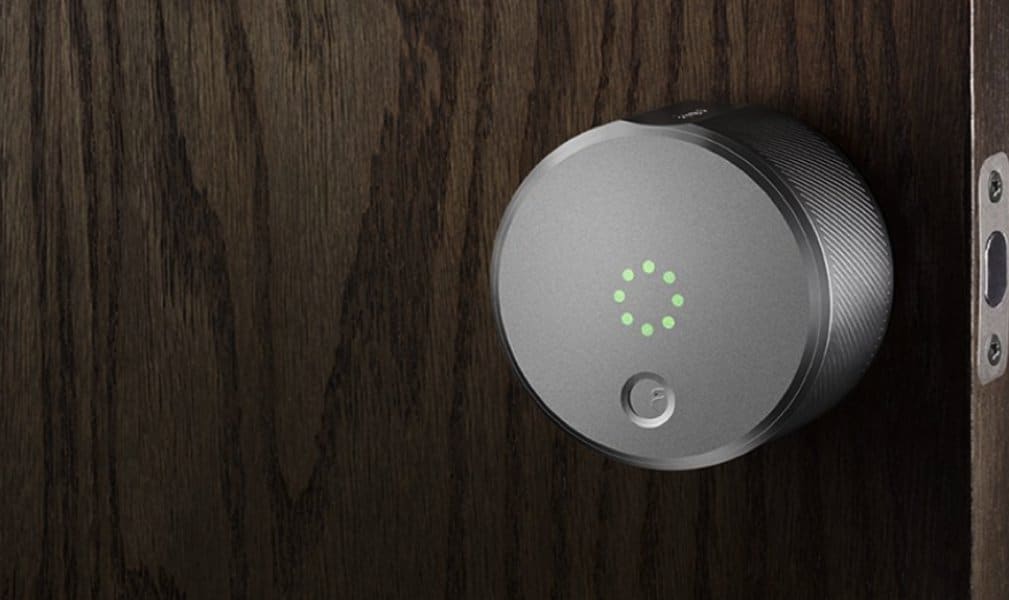 Going on vacation soon? There's a handful of ways to prepare your home to ensure that it's safe while you're away for an extended period of time. Use the advanced technology we have available today, to your advantage. Check out the following gadgets that'll help protect your home during vacation.
Ring Video Doorbell
If you get inside a burglar's mind, the first step the unwelcomed intruder might take is ringing your doorbell, just to see if anyone's home. That's where Ring Video Doorbell comes in. The connected video doorbell pairs with your smartphone so that when someone pushes the button, you get immediately notified. From there, you can see and speak to whoever is at the door, even if you may actually be laying out on the beach at the moment.
The technology also features built-in motion sensors that trigger mobile alerts and initiate high-definition video recording instantly. It works to scare intruders away at the initial point of access and you can go back to relaxing on vacation. Click here to learn more.
ADT Home Security System
ADT's home security system is one of the most reliable home automation systems out there. It works to protect your home around the clock—you can view your home directly from your smartphone and will be notified whenever your house is put in a potentially compromising position. The automation system's many features include burglary monitoring, temperature monitoring, fire and smoke detection, and flood alerts.
Read More: 10 best smart home gadgets to secure your home
So, whether it's telling you to turn up the heat to avoid bursting pipes or the burglary alarm goes off and ADT's Customer Monitoring Center notifies you and first responders immediately, the home security system has your back.
If you're looking for something more affordable, SimpliSafe is a great alternative too.
Doberman Security Ultra-Slim Window Alarm
The Doberman window alarm thinks one step ahead when it comes to securing windows. While your windows may be locked, an intruder may potentially choose to just break the glass in order to get inside. When a window is broken, the alarm is triggered using vibration detection technology. Its slim design is perfect for attaching on not only your house windows and sliding doors but also your car windows as you'll likely be leaving the car at home during vacation.
Mpow Solar-Powered Outdoor Motion Sensing Lights
As the sun goes down, concern starts to grow when it comes to securing the house. Install Mpow Solar-Powered Outdoor Motion Sensing Lights all around the outside of the house. When motion is detected, these lights will illuminate dark areas, shining a beam of light with a 26-foot radius. One of the best aspects of the technology is that it doesn't require an external power source. The solar-powered lights will work even if there's a power outage—which can be clutch when push comes to shove and an intruder is trying to take advantage of the neighborhood blackout.
August Smart Home Access System
If you plan to get a house sitter or have a neighbor stop by the house daily to water the plants and maybe feed the pet hamster, the August Smart Home Access System takes away the hassle of making spare keys. The August Smart Lock transforms a smartphone into a smart key—you can specify who gets access. Additionally, the system comes with a front door camera and Smart Keypad for those trusted individuals to key in unique access codes.
Caséta Wireless Smart Lighting
A house that isn't lit up on the inside is highly attractive to any burglar. You can make your home look like there's life inside while you're on vacation by installing Caséta Wireless Smart Lighting. With the smart lighting system, you can remotely control your lights via its Lutron Electronics app and also schedule the lights to go on and off at specific times. Even better, its Smart Away feature can be set so that your lights will randomly go on and off between the prime nighttime hours of 6 to 11pm. Click here to learn more.
While you're away, technology is here to save the day. Protect your home during your vacation absence with these trusted, security tech devices that'll keep your house in good hands.
Follow us on Flipboard, Google News, or Apple News