How to utilize social media marketing for ecommerce
Social media is the tool that pushes traffic to your website to higher heights. Learn how to make it work for your ecommerce store.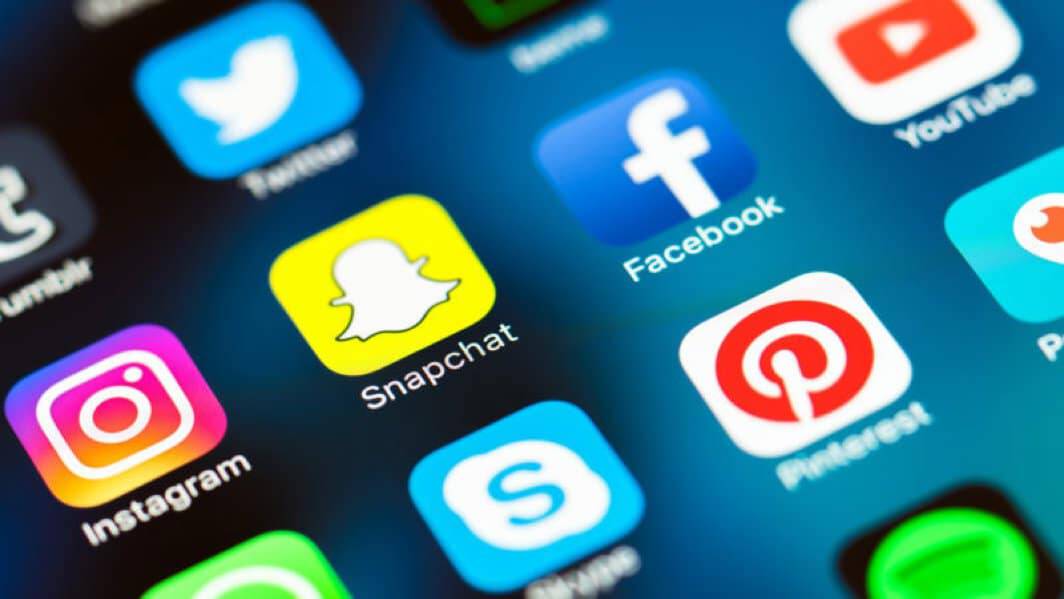 In this ever-advancing world, social media is the tool that pushes traffic to your website to higher heights. Higher traffic proportionally improves sales conversions and that ultimately keeps your bottom line looking good.
But how is one sure if their social media strategy is bound to make their business a success story? In this article, we'll leave you with some pointers that are bound to align your understanding of some of the fundamental principles in marketing your ecommerce store on the social media giant; Facebook in addition to leveraging other social media platforms.
What Social Media Marketing can do for your Ecommerce Store
Recently, the focus in UX UI design for ecommerce stores has been shifting towards mobile devices. While the world embraces mobile devices as an alternative to desktop, it becomes more evident that minimalist design has become the underdog in most ecommerce stores.
According to a survey by Hubspot, it's noteworthy to know that about ¾ people admit that they purchase products online by clicking on the link they see on social media. Except for a few anomalies, almost all of the internet population turns to social media by reading reviews and first impressions of other buyers on social media.
Before we start developing on the social media marketing strategy it's imperative to know the functions of different social media platforms. Not only will this change the way we look at social media, but the right type of message can be sent out to the appropriate audience.
Choosing the right Social Media Channels for promotion
With over 2.3 billion monthly active users, this platform is now the go-to platform to start raising awareness about your products and brand. The platform caters to some six million advertisers with ads that intrude in between videos or that discreetly show up while scrolling down the timeline.
Twitter has about 330 million monthly active users. Yes, this number is incomparable to the numbers seen on Facebook, however, this platform is where news spreads like wildfire. Hashtag campaigns, news, conversation threads, and Reddit shares are found here. The material we see on Twitter has a higher probability of trending compared to Facebook.
The recent update on this platform integrates Buy Now buttons for users to purchase products. Ads can also be seen on Twitter, however, their impressions are likely significantly lower than Facebook.
If ecommerce stores had a best friend, it would have to be Pinterest! Because of the content and design of this platform, it comprises of some 100 million monthly active users. On this platform, users share and pin pictures of products, designs, and ideas that they like. Shareability is higher on these products so long as the aesthetic design has been taken into consideration. If done correctly, product selling on this platform is highly effective with the right ad and call-to-action (CTA).
Acquired by Facebook in 2012, the platform has some 500 million active users, of which many are millennials. Since the platform is under the same umbrella as the social media giant, it has the ability to push for higher impressions and prove it's cross-platform compatibility features.
Even though this launched in 2011, it's still relatively newer to the advertising game. It's managed to pick up some good amount of heat. Similar to Twitter, Snapchat has the ability to show what's hot and trending at that current time. Centered towards pictures and videos, here users record short videos about what they're doing and add it to the campaign.
Advertisement spend on promotions
Before we set on the journey of setting benchmarks and targets of what we wish to achieve using social media, it's important to understand the requirements and metrics that really matter. This is that phase where one starts mapping out the social media marketing strategy explaining the allocated budget and what all can be done within that budget.
On average, companies that are popular on social media platforms have set aside $10'000 to $60'000 for monthly ad spend. In a broader spectrum, these companies spend about 10% to 15% of their annual revenue on their ad spend.
The ad spend doesn't only comprise of the money used to push Facebook posts as promotions. Here, this also comprises of the technology being used in managing the ad spend, i.e Quuu – a platform used to promote content to influencers in order to increase awareness of your products/services.
Which analytics numbers matter?
Before diving into the strategy and ad spending budget of your campaign, it's important to familiarize the instruments measuring an ad campaign's performance. Focusing on the wrong metrics can eat a big chunk of your business expenses and lower the bottom line.
When it comes to social media marketing, metrics like interactions volume, reach, engagements, influencer score, and post shares are the metrics that measure how well your posts and ads are performing. Moreover, let's break down each of the metrics mentioned to help explain how it influences the ad campaign.
Interactions volume represents the degree of conversations regarding a certain post on the platform.
Post engagement is similar to interactions with the addition of recording post reactions and how many times a user interacted with the post.
A post's reach shows how viral a post is. In basic terms, how many times this post was shared by users.
Influencer Score is generally designated to a social media user. This score is a form of representation of the impact a social media user has when they share or post on behalf of the business.
Post Shares represents the number of times a post was shared on timelines.
How to identify trends and leverage them for profits
Seeing how social media campaigns are rolling out ever so frequent. It makes sense to keep an eye out for what's trending. If the keyword, audience, or/and industry matches, this can turn out to be a shortcut to the high tides of virality. Most social media platforms today provide a list of trending topic(s) within their apps search features.
This is the most organic way of promoting content while keeping relevance a priority. Any compromise of the relevance will automatically categorize the business web properties as spam. A number of web app extensions are available to improve audience targeting. For instance, Facebook Pixel helps you display ads to relevant audiences.
Traffic spikes and how they impact store performance and revenues
Now that you're reading this part of the article, let's assume that you already know how to raise and channelize web traffic to your store.
Imagine you've been promoting Black Friday sales for your ecommerce store when suddenly, your store faces a traffic surge. Your online store – for some reason – is loading slower than usual. What can possibly go wrong now?
In a situation such as the one mentioned above, there are two possible causes. In scenario one, the server is facing a downtime as it can't handle the large number of users that are viewing the store. The only way out of this situation is to increase the server capacity, which you must have carried out preemptively.
The second scenario is when the page load time of the website has slowed down. Based on current best practices, page load time should be between 1 to 3 seconds ideally. According to Google, for every second's improvement in page load time adds a 2% proportional increase in the conversion rate. The basic point behind this is to explain how a website can lose out on customers and traffic because of a three-second delay in page load time.
In addition to these two issues, it's also important to take into account some of the security concerns related to the ecommerce store. Recent cyber-crime stats suggest that about 30000 websites are attacked on a daily basis.
The stakes get higher for ecommerce stores as they comprise of customer details that can cost them their name. Hence, a number of companies also provide ecommerce hosting solutions where security, server management. Managed cloud hosting service providers make it easier to change software or hardware capabilities of your server.
So to wrap it up, here are some of the key takeaways from this article:
The common platforms of social media marketing
Effectiveness of every social media platform based
Making an impact and understanding web traffic spikes
Social Media Metrics one needs to look out for when measuring the campaign performance
How web hosting makes a difference in handling traffic spikes
Editor's Note: Sajjad is an Ecommerce Community Manager at Cloudways. He loves helping out Ecommerce store owners, merchants, and marketers in establishing their businesses and startups. Sajjad enjoys playing table tennis and cricket over the weekend.
Have any thoughts on this? Let us know down below in the comments or carry the discussion over to our Twitter or Facebook.
Editors' Recommendations:
Ecommerce and CBD: key facts about this mega trend
The most profitable ecommerce categories to invest in
Follow us on Flipboard, Google News, or Apple News