HP made a printer that disguises itself as a book
A book printing words, how meta.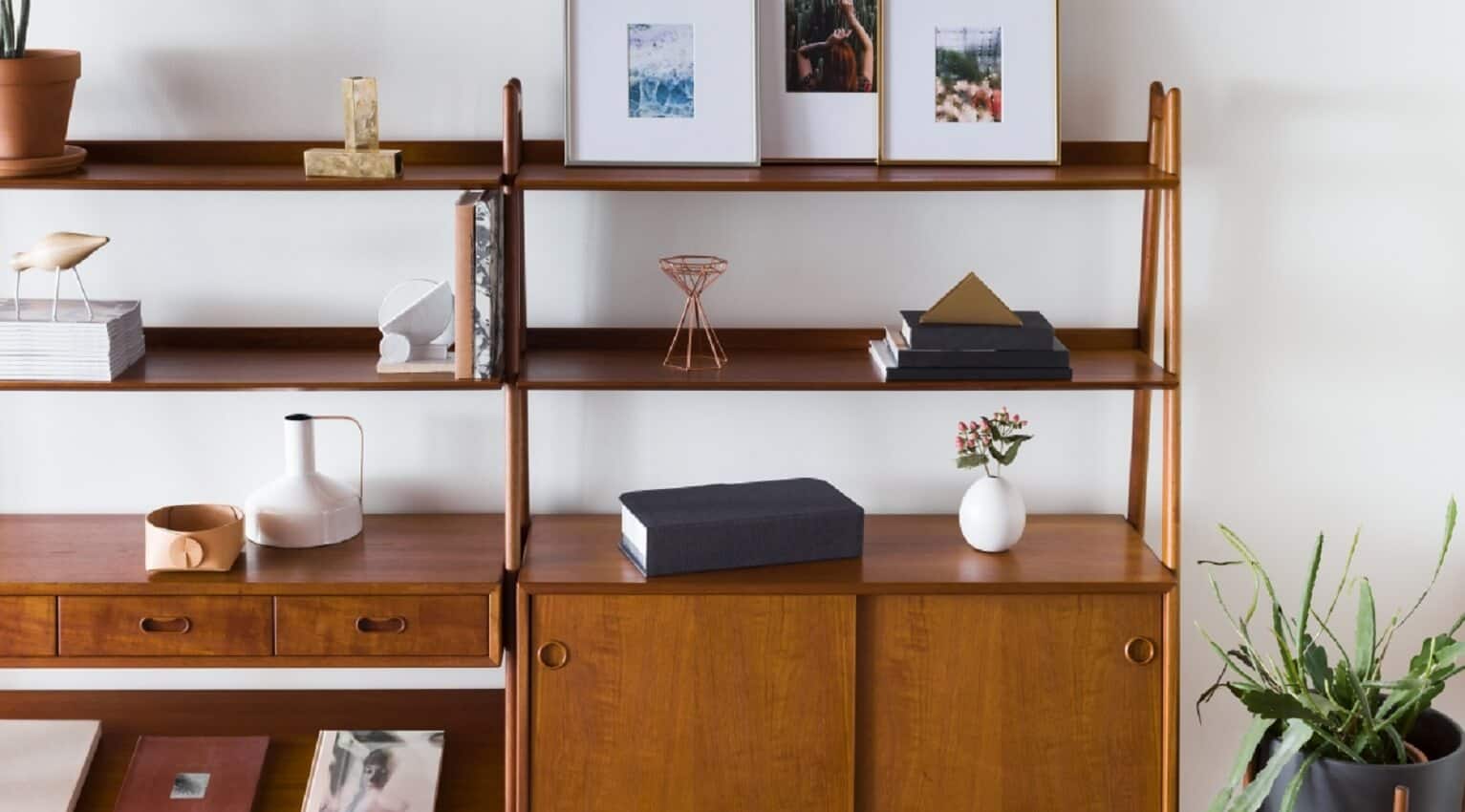 Okay, let's play a game. Spot the printer in the image above. Can you see it? Look closely at the mammoth cloth-covered book above the cupboard. Yes, that's a cleverly-disguised printer – the HP Tango.
In the same vein as fake rocks for hiding spare keys and fake shaving cream cans that secret agents seem to never get confiscated by the TSA, HP's decided that your printers look, well, too printery.
Most sane people hide whiskey in large books, so I'm not sure how well this printer will fare. It certainly won't survive an encounter with Uncle Stuart at next Thanksgiving.
The HP Tango has Alexa onboard
That said, the Tango really isn't bad looking so HP's succeeded partially in reinventing the printer. It's pretty small and minimalist, and with it being wireless you'll only have to hide the power cord. Oh, and Alexa is also onboard, proof that you can talk to books as an adult without getting weird looks.
You can also control Tango with your smartphone, so if you're the business type you can print out your spreadsheets from your BlackBerry all day long.
Well, at least until you run out of ink – in which case HP has a Dash-style fulfillment program called Instant Ink that will reorder your ink for you automatically. Pricing for this is between $3 and $10, depending on how many pages you print. If you only print occasionally, you get enough ink for free to print 15 pages per month. Depending on your use, that might be a great deal.
The Tango printer itself is $149 without the encyclopedic cover, or $199 if you want the cover to hide your printer shame. Oh, and the cover comes in three colors so you can probably match your other knickknacks. Maybe if you print a classic piece of literature's title on the outside you can turn it into a conversation starter?
What do you think of this printer from HP? Let us know below!
Editors' Recommendations: