Review: The BlackBerry Key2
Throwback or Retro-Futuristic, the keyboard is here to stay.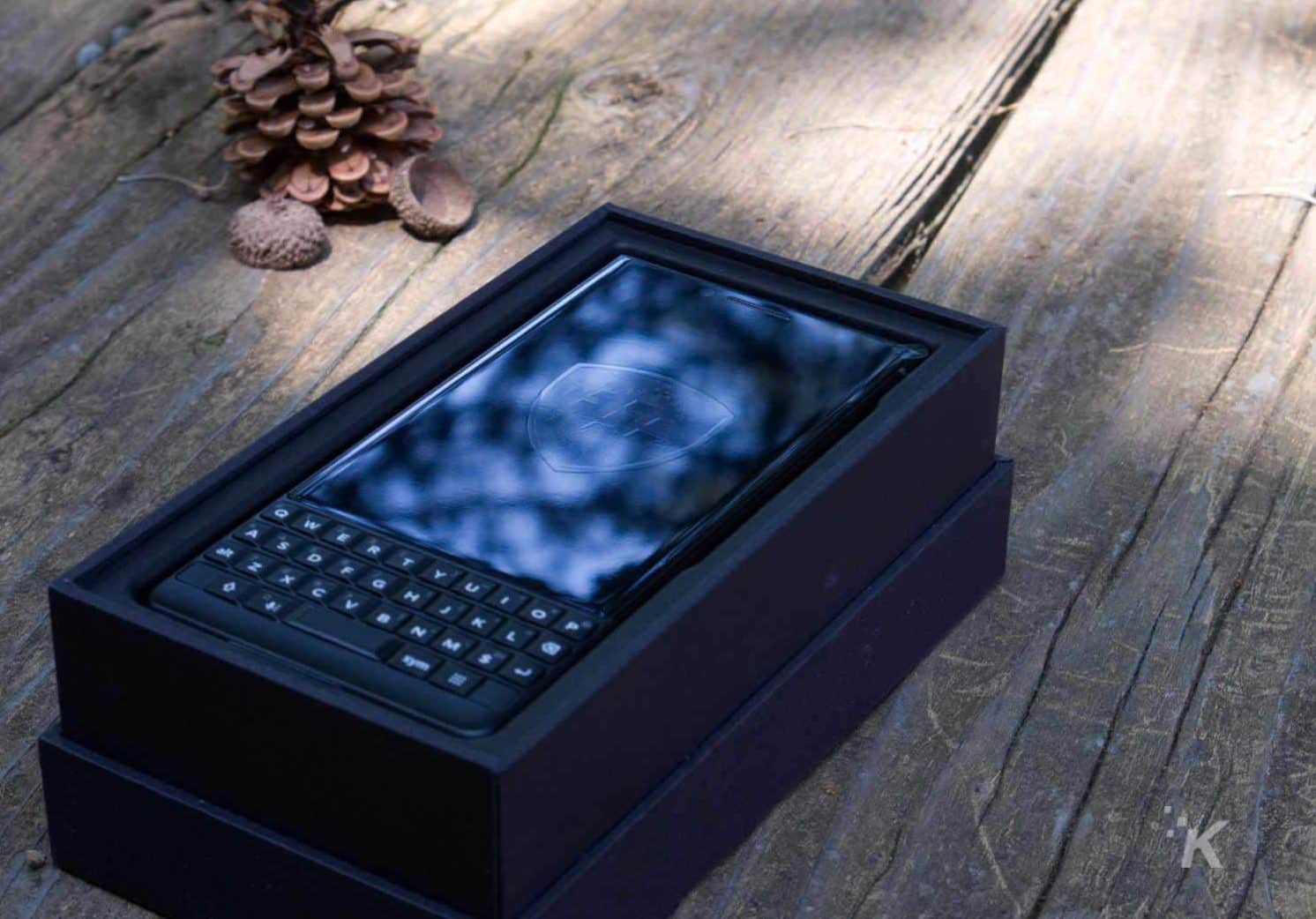 Review: The BlackBerry Key2
The Good
Keyboard will please fans
Battery life for dayyyyyyyys
Good security
The Bad
Slightly pricy
Camera underwhelming, especially in dark areas
The keyboard is back. Well, sort of.
In the case of BlackBerry, it never really went away, although there was a short hiatus with touchscreen-only devices. Just like the ThinkPad, BlackBerry aficionados know what they like and nothing we say as reviewers will change that. So this review is for the rest of us, will it do enough to win over a marketplace enamored with Galaxy phones and iPhones?
I've tested a number of handsets recently, but this is the first time I've had genuine interest from random strangers, community members, and friends. Maybe it's because there's a lot of makers in my circles, but the physical keyboard and the BlackBerry name really got people talking.
There's a lot of buzz and community goodwill then, so let's see if it does the business.
Design
[envira-gallery id="65726″]
Last year's KeyOne was a stylish addition to BlackBerry's range, and the Key2 steps it up a notch. No, not 'that' notch… The lines have been tightened up, and the Key2 is one classy handset.
The aluminum frame is beautiful, in both the black and silver colorways, with angles that are just rounded enough to fit your hands comfortably. The rubber back is also classy, with just enough grip to offset the weight of the handset.
The new Convenience Key is handy, I've been using it for quickly accessing the camera and voice notes. It's differentiated by a smooth surface, where the power button has a ridged texture although I have found myself hitting the wrong button on occasion.
The dual camera module is the first time BlackBerry has used one and it's more than just an afterthought. It's great for scanning documents into Dropbox for example, with enough clarity that it could replace your office scanner. It's also surprisingly good at HDR images provided you have enough light. Maybe a future update could fix the lackluster performance in darker scenes.
It's not bad, by any stretch of the imagination but it could be better, and probably should be at this pricepoint.
[juxtapose animate=true showlabels=true leftlabel="BlackBerry Key2″ rightlabel="Pixel 2″  leftsrc="https://knowtechie.com/wp-content/uploads/2018/06/orange-flower-blackberry-key2.jpg" rightsrc="https://knowtechie.com/wp-content/uploads/2018/06/orange-flower-pixel2.jpg"]
Use the slider to compare the images
[juxtapose animate=true showlabels=true leftlabel="BlackBerry Key2″ rightlabel="Pixel 2″  leftsrc="https://knowtechie.com/wp-content/uploads/2018/06/road-flowers-blackberry-key2.jpg" rightsrc="https://knowtechie.com/wp-content/uploads/2018/06/road-flowers-pixel2.jpg"]
Keyboard, keyboard..
A BlackBerry just isn't the same without a keyboard, and the Key2 improves on last year's design in every way. It's now larger, with 20-percent deeper keys for easier typing. It's also got an interesting party trick — the physical keyboard has Swype functionality and can also be used as a touchpad.
There's a new Speed Key on the 9-dot matrix key, which allows you to set up to 52 shortcuts and trigger them from any screen. It's great for using password managers without having to go back to the homescreen. The spacebar also doubles as the fingerprint reader, it's in a great position but I had some issues with accuracy in use.
Overall, the keyboard is nice to type on, but Android has some issues with managing three keyboards and changing between them quickly. I say three because the Swype functionality can be toggled on/off and the virtual keyboard is still there, although it's relegated to symbol duty in most apps.
I have had some minor issues with trying to delete longer phrases with the physical backspace key, where if I pressed the key too fast it would repeat sections of text instead of deleting them.
Some key points for the Key2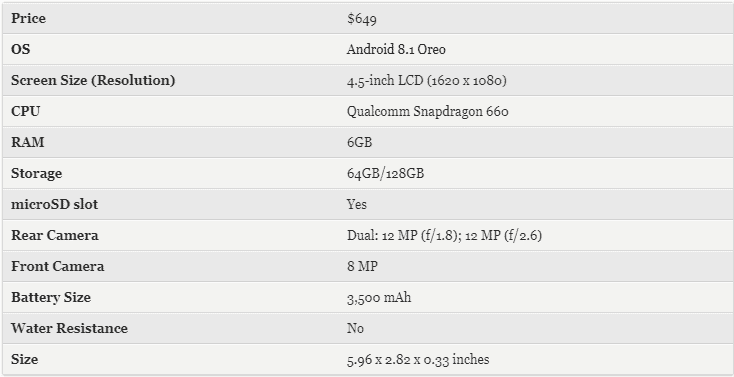 Business devices need a combination of stellar battery life and security. The Key2 has both of these in abundance. I was shocked by looking at the battery stats page after a few hours of use and seeing four days of standby left.
That's almost unheard of on a modern handset. I've not had to charge the Key2 overnight yet, as I've had to with every other phone I've used recently. Of course, your mileage will vary on use, but benchmarking and testing is a good workout of any device. It charges fast as well, thanks to quick charge.
Security is also a big feature, with a number of useful tools. There's the DTEK app which is designed to give raised awareness of how secure your device is. Using a mostly stock version of Android 8.1 will help with security fixes, and BlackBerry has already shown they're on the ball with updates.
There's also a Private Locker, which has a secure file explorer, secure photo gallery, and Firefox Focus, which deletes your browsing history on exit.
On privacy, there's a redaction app for easily removing sensitive information from screenshots before sharing. There's also a privacy shade that only provides a view of a few rows of your screen at once. No more worrying about sensitive proprietary information being read on your morning commute.
The screen is also polarized in the vertical (something I discovered while taking photos in landscape orientation while wearing shades), which helps both with glare and privacy.
BlackBerry Hub is a fantastic email client, having connected email and calendar in one place is convenient. The slideout calendar /to-do list/widget tray is also convenient once you go through the setup process.
That's the overall theme of the handset – simplifying multitasking for the business exec on-the-move and it's pretty well executed.
Initial setup is longer than your usual Android handset because of this, but daily tasks are quicker so it rewards the effort.
[envira-gallery id="65733″]
Conclusion
The Key2 is the first BlackBerry since before the Storm to really excite me. I love the keyboard, and when BlackBerry iron out the minor quirks it'll become my daily driver. I'm also impressed by the battery life – with so many recent flagship devices disappointing me in this area, the Key2 is head and shoulders above the pack. That decision to use the midrange Snapdragon 660 isn't looking too bad from my perspective.
Ultimately it will come down to price and utility. The Key2 improves on the KeyOne in every way, so that's half the equation solved. With an unlocked price of $649 for a 64GB model, it undercuts the flagship models and will fit into business budgets.
Oh, I wrote this whole review on the device without much issue – so there's that.
A sample unit was provided for the purpose of this review.
Review: The BlackBerry Key2
The Good
Keyboard will please fans
Battery life for dayyyyyyyys
Good security
The Bad
Slightly pricy
Camera underwhelming, especially in dark areas
Follow us on Flipboard, Google News, or Apple News