The Samsung Galaxy Note 9 has an announcement date
We will not have to wait much longer for an official announcement.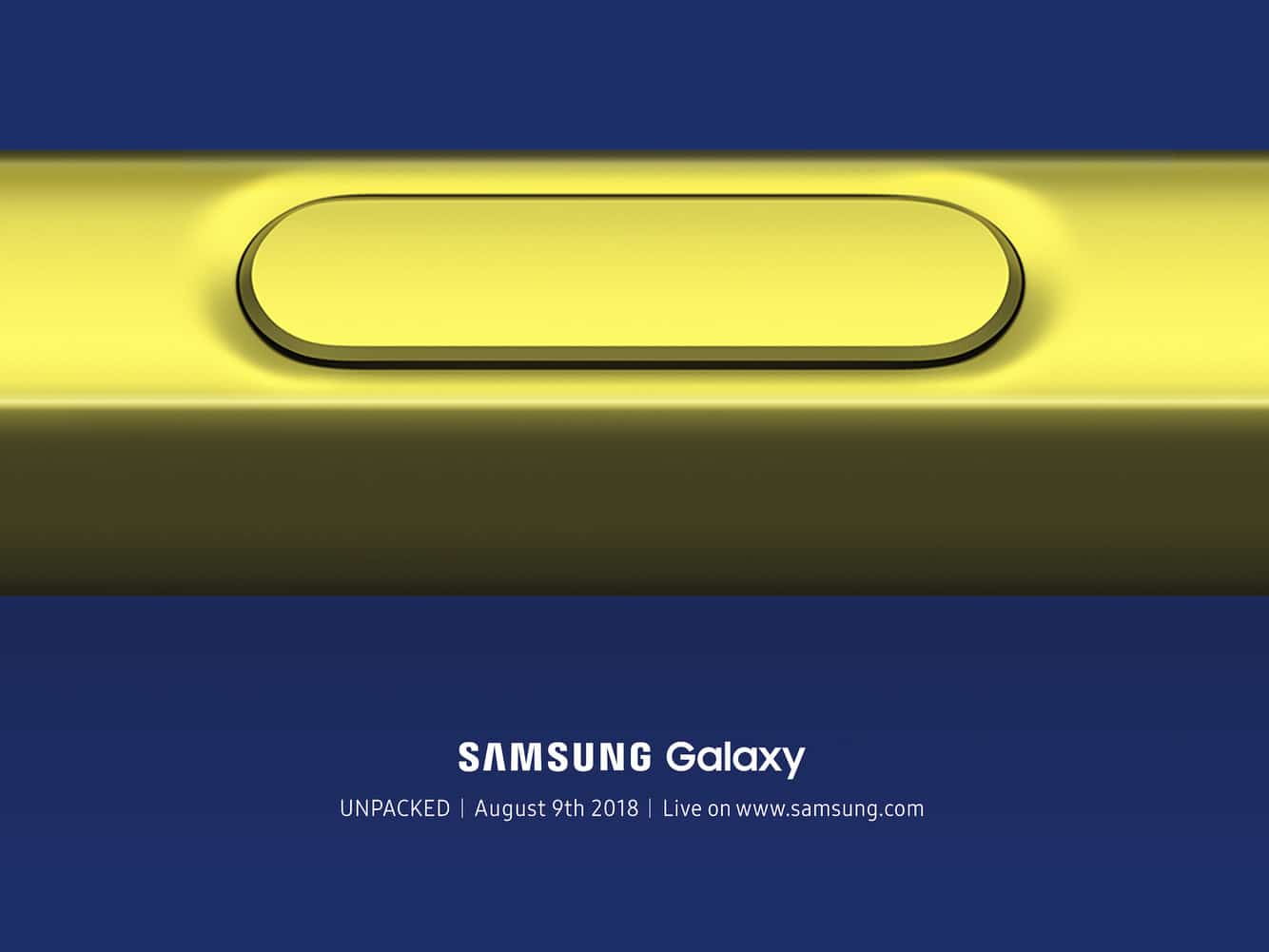 Samsung plans on holding an Unpacked event on Thursday, Aug. 9 at the Barclays Center in Brooklyn, New York. It's here where the company is likely to announce the Galaxy Note 9.
The large-screened Galaxy Note traditionally features an S Pen stylus. The press invitation for the August event, not surprisingly, looks like it includes a photo of the pen's button.
As Business Insider was the first to explain:
The invite also hints to different color options for the Galaxy Note's S Pen, which typically only comes in black. Whether we can expect the Galaxy Note 9 itself to come in similarly vibrant colors as the S Pen colors alluded to in the invitation has yet to be seen.
The so-called Galaxy Note 9 is likely to have a similar design to the Note 8.
As Samsung has previously said, it began work on the Note 9 immediately after completing the Galaxy Note 8 and was "considering how to approach the development of the next Note by evaluating the latest model and looking for ways to improve upon signature features like the S Pen."
Like the 2018 Galaxy S9, the Note 9 could also feature a fingerprint sensor underneath the camera. Inside, the handset is likely to include the Qualcomm Snapdragon 845 that runs most of the flagship devices from 2018.
Aug. 9 was long rumored to be the date Samsung planned on announcing its newest Note smartphone. The Note 8 was unveiled on Aug. 23 of last year and launched on Sept. 15. The earlier date this year suggests Samsung plans on releasing the Note 9 before Apple even announces its 2018 handsets. The iPhone maker typically holds its fall events in early September.
Will you be purchasing a Samsung Galaxy Note 9? Let us know below.
Follow us on Flipboard, Google News, or Apple News