Omnicharge comes in with the biggest battery pack allowed on a flight
The Omni Ultimate has a whopping 40,300 mAh replaceable battery.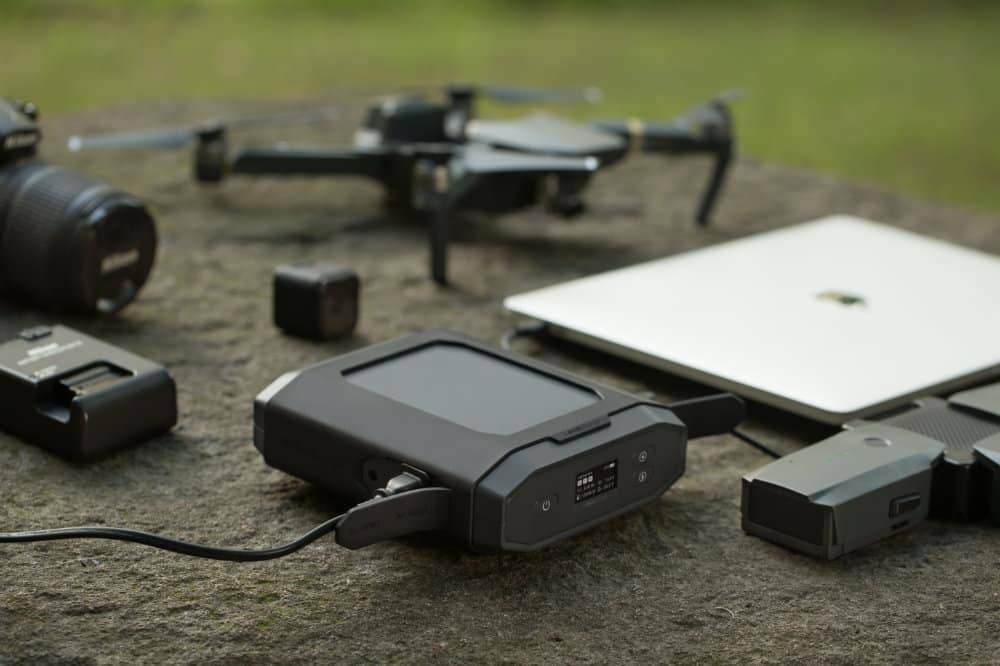 Omnicharge has built their name on reliable, smart charging power and now they're back with a huge power bank – the Omni Ultimate. This whopping 40,300mAh capacity power bank is the largest battery allowed on aircraft. Good news for those road warriors, frequent fliers and Pokémon Go addicts, the Omni Ultimate can charge up to five devices at once and has FAA approval.
With its 120W Pure Sine Wave AC outlet, you can charge your laptop, or indeed anything with a plug. It also has adjustable voltage and amperage on the DC output – an industry first. No more hunting for multiple wall-warts, you can use the Omni Ultimate to run/charge them all. USB-C and two Qualcomm Quick Charge 3.0 USB ports round out the options.
This is a big battery, here's how you recharge it
You can recharge from the wall, or just leave it in the sun as Omni Ultimate has a solar panel. That's great for recharging your drones off-site, your cameras, heck even your phones. There's an OLED display that lets you monitor everything going on in real-time, and it's splash and dust resistant. It's also ruggedized, so daily wear and tear shouldn't be an issue. It comes in at a healthy 3.1 pounds.
Jason Wong, CEO of Omnicharge, states,
We wanted to take portable power to the next level for today's on-the-go professional. As devices become more powerful, they require a higher capacity battery strength and that's what we've developed with the Omni Ultimate. No other product on the market provides the extensive set of features we've put into the Omni Ultimate and with the interchangeable battery option, people will never need to search for another power source again.
Omni Ultimate's main features include:
AC Outlet: 120W Pure Sine Wave
DC Output: 150W
Adjustable Voltage & Amperage
USB-C In/Out: 60W
2 x USB-A Ports: 5V/3A per port
DC Input: 90W
40,300 mAh (145Wh)
3 Hour Recharge Time
Removable Battery
The most robust portable power source available just launched on Indiegogo with an MSRP of $599. Currently, you can snag an early bird discount which makes the Omni Ultimate $325.
As always, be aware with backing crowdfunding campaigns as they don't always go as planned.
What do you think of this monster battery pack? Let us know in the comments.
Editors' Recommendations:
Follow us on Flipboard, Google News, or Apple News