These AirPod-looking buds from Huawei can also wirelessly charge your phone
These actually look pretty good.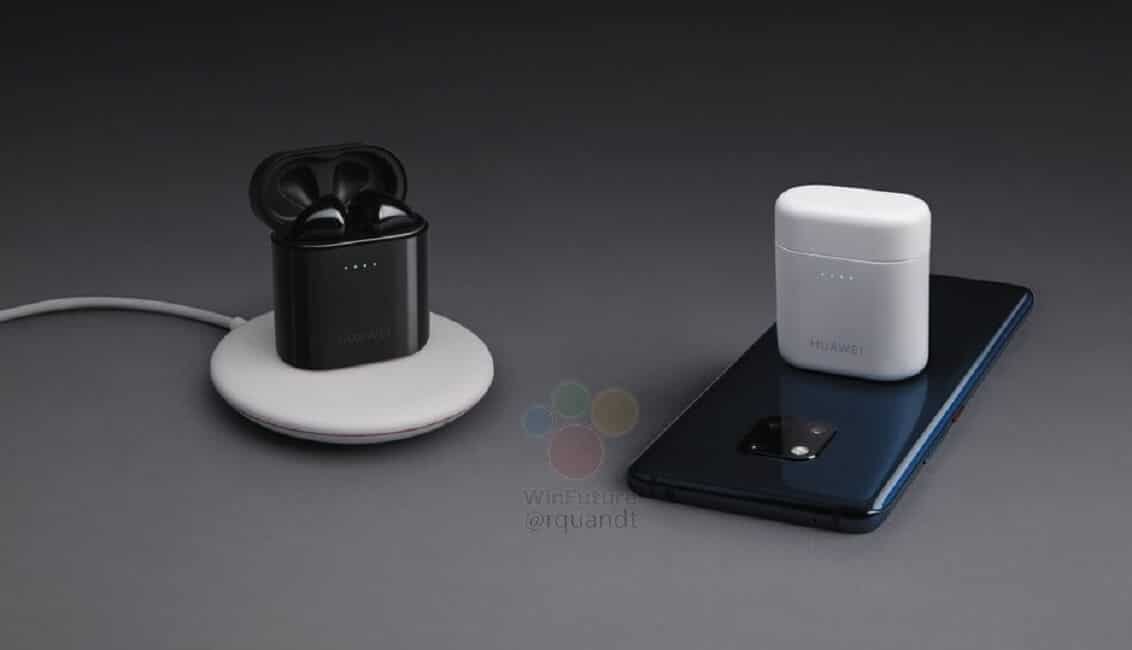 Apple's AirPower charger may or may not be officially canned, but that doesn't mean other companies aren't looking into new and innovative ways to charge our favorite devices. One such company is Huawei and its new Freebuds 2 Pro earbuds, which looks very similar to Apple's wireless option.
Leaked via marketing materials and originally reported on by WinFuture, the Freebuds 2 Pro buds have a carrying case that doubles as a charging case, just like the Apple AirPods. Unlike the AirPods, however, Huawei's offering can actually charge your smartphone wirelessly, by simply placing the case on your phone.
This is accomplished through QI charging, an open interface standard the defines wireless charging with a range of 4cm. With this tech, you'll be able to give a boost of juice to other devices that accept QI charging. It's not clear how much you could get from a charge this way, but I imagine it could provide at least one good charge before needing to plug in the Freebuds 2 Pro case for its own charging needs.
Other features of the Huawei Freebuds 2 Pro buds
The Freebuds 2 Pro also supports the Hi-Res Wireless Audio protocol, which will allow for bitrates up to 560 Kbps allowing bitrates of up to 560 Kbps. Apple's AirPods, on the other hand, features a bitrate of 256 kilobytes per second. This is not always a pure tell of the sound quality, but it is interesting all the same.
It is also believed that Huawei's buds will stay charged for three hours of listening, with case charges giving it another 20 hours or so.
We could see the Freebuds 2 Pro buds released when Huawei announces its Mate 20 series smartphone on October 16.
What do you think of this wireless offering from Huawei? Let us know in the comments.
Editors' Recommendations
Follow us on Flipboard, Google News, or Apple News