Amazon Echo Input will turn your favorite speakers into smart speakers
Amazon's answer to Google's Chromecast Audio.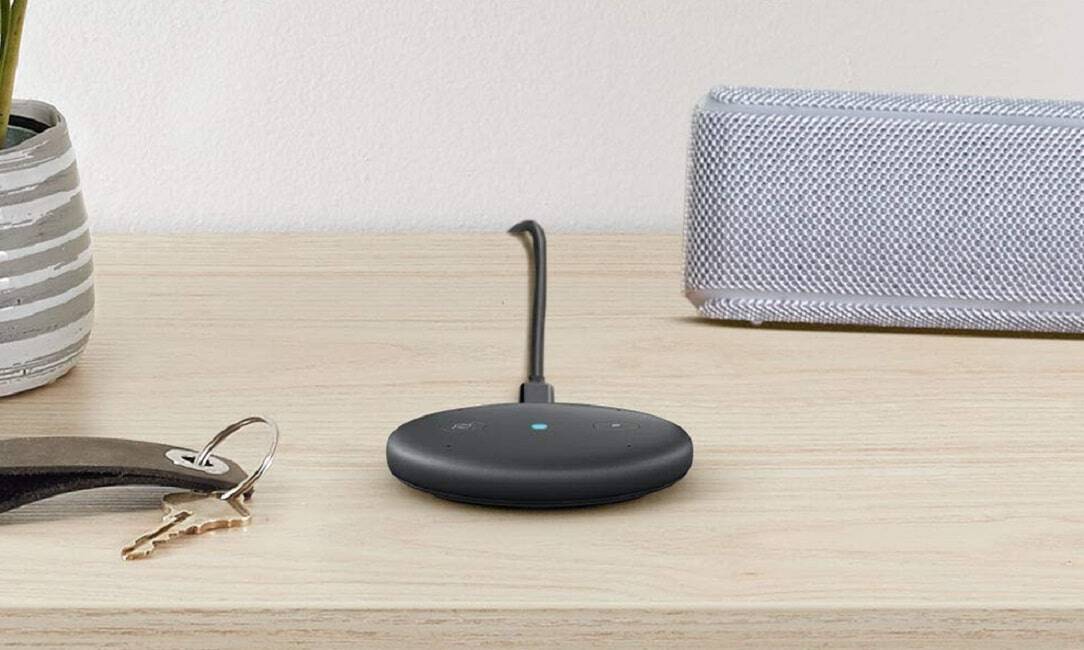 Announced today at Amazon's second annual fall event, a new device, the Echo Input, is looking to give users options to turn their boring speakers into smart speakers.
The Echo Input is Amazon's answer to the Google Chromecast Audio, which allows users to stream music to almost any speaker that features a 3.5mm audio cable. The Echo Input will work the same way, but also include additional features to set it apart from Google's offering.
Unlike Chromecast Audio, which doesn't have microphones, the Echo Input features microphones that will allow voice commands through Amazon's Alexa. With the unit, you'll be able to ask Alexa to play a song, read the news, or give you weather and traffic updates. You'll also be able to set alarms and timers that play through the connected speaker.
How does the Echo Input connect?
The Echo Input will also use a 3.5mm plug or Bluetooth connectivity to pair with your existing speakers. It will not be able to connect to speakers via WiFi and doesn't allow for Bluetooth calling, but that is honestly fine, considering what it does offer.
For those of us who have preferred speakers that do not include any kind of smart functionality, this new device is perfect. If you don't own any speakers that fit the bill, then Amazon's third-generation Echo Dot will probably be the way to go.
The Amazon Echo Input runs $34.99, but the company has yet to reveal a pre-order or release date for the device. You can read more about the device on Amazon, however.
What do you think of the new device from Amazon? Is this something you'd consider picking up? Let us know below.
Editors' Recommendations
Follow us on Flipboard, Google News, or Apple News