Huawei ripped off Google Home with their own smart speaker that has Alexa inside
Why are we calling this cylindrical device a cube?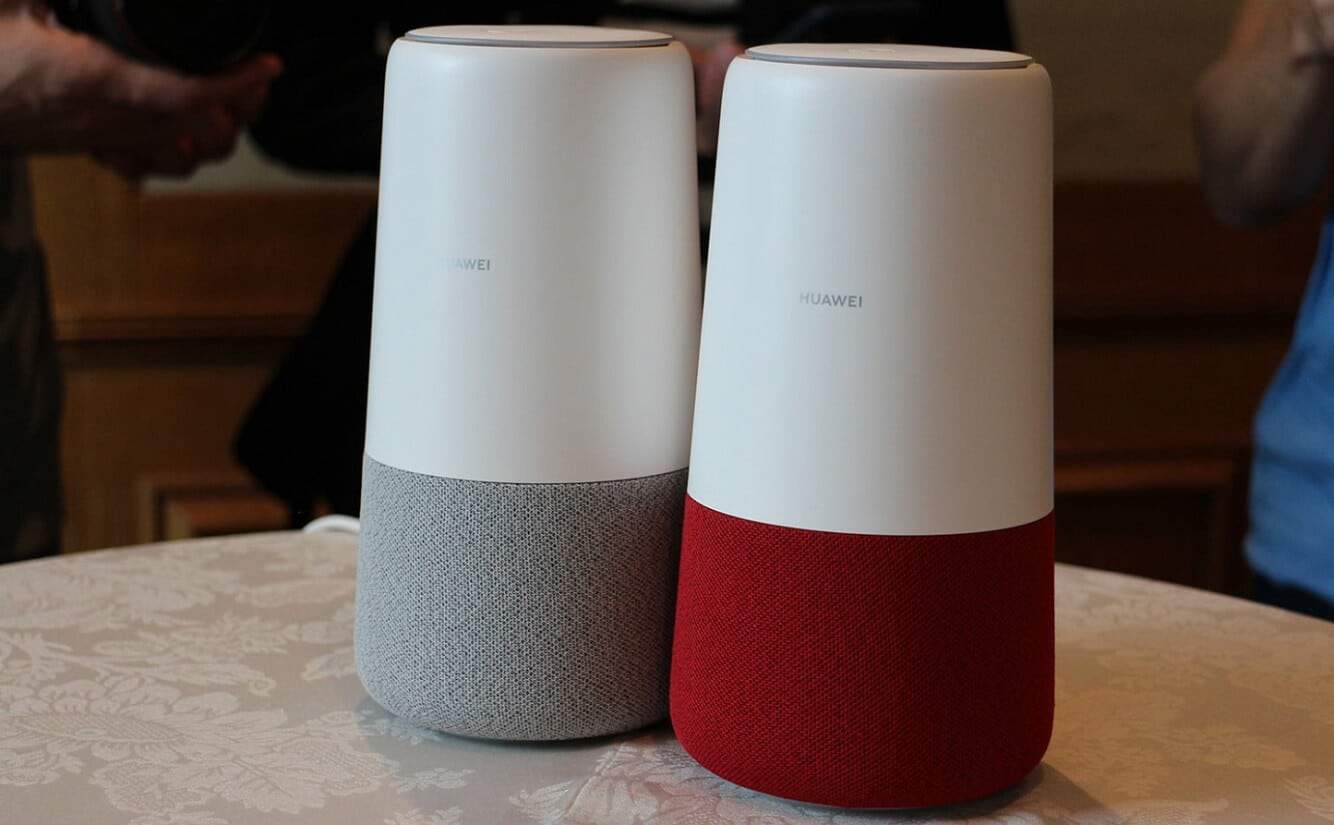 Companies not named Google are trying desperately to repeat the success of the Google Home smart speaker by playing a game of copycat. Earlier this month, Samsung introduced its first Bixby-controlled speaker, aptly named Galaxy Home.
Today at IFA 2018 in Berlin, it was Huawei's turn when it announced the AI Cube, a smart speaker that looks nearly identical to Google's product except that it has Amazon Alexa, not Google Assistant, inside. Also, it's not a cube.
Although it looks like a Google Home, the AI Cube from Huawei is distinct in at least one way. It also has the distinction of also being a 4G router, according to Engadget, which was one of the first sites to see the speaker in action.
From what the site gathered, the speaker includes a 400ml sound cavity, aluminum diaphragm, and passive speakers. It explains that these components are supposed to help it provide clear midranges and high notes while offering robust and rounded bass. Huawei also promises further audio enhancements that include "virtual bass, linear phase equalizer (and) adaptive gain control."
This proprietary tech is supposed to "respect the original timbre" of songs, although it isn't clear what that means. For all we know, it could be marketing fluff.
According to Engadget, the device features volume controls and a mute button on top of the unit and it features a light ring that will glow when it is processing information. It could also prove to be a good option for "people who want an Alexa speaker but like the Google Home's design."
I would agree with this assessment, although I'll need to see the Huawei AI Cube up close before sticking with it. And that might be awhile. The AI Cube is launching in Europe before Christmas before being released elsewhere at a price to be announced.
What do you think of the AI Cube? Let us know in the comments below.
For more from IFA 2018, see:
Follow us on Flipboard, Google News, or Apple News