Ultimate Ears updates its Bluetooth speaker range with the new Boom 3 and Megaboom 3
High style and high bass.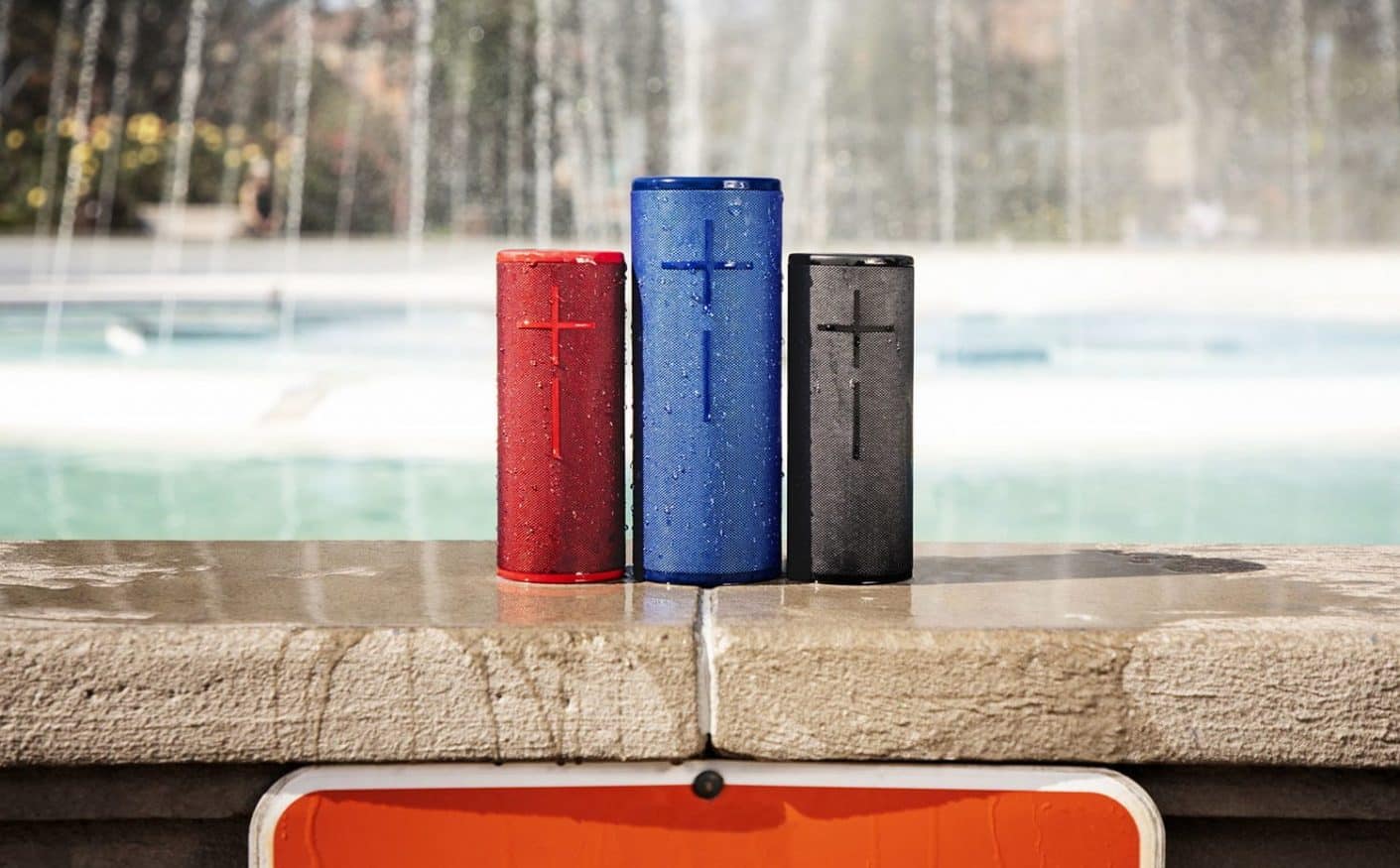 When the original Boom speaker from Ultimate Ears came out, it was one of the first to offer real sound quality. Ultimate Ears went on to expand that range, with the supersized Megaboom, that added a measurable boost in bass and overall sound quality. Announced today at IFA 2018, the next generation of the Boom lineage is here – the Boom 3 and Megaboom 3.
The instantly-recognizable look is still there, with a few minor tweaks. Now there's a two-tone fabric covering, like the one used in motorcycle jackets. The USB port has been moved, so you can charge the speakers while positioned upright. Bluetooth range has been improved to 150 feet on both models, and they're also rated to IP67 so they're waterproof, shockproof, and dustproof. They also float, so don't worry too much about them sinking to Davy Jones' locker.
The new Magic Button, which sits on top of the speakers, is the go-to for control. You can play/pause/skip with it on its own, and if you're using the Boom and Megaboom app you get some new tricks. It integrates with Apple Music on iOS and Deezer on Android, letting you skip playlists from the button. Ultimate Ears will be adding support for more music services going forward, as well.
The app also has custom equalization options, lets you turn the speaker on and off from your phone, and pair up to 150 speakers. There's a charging dock that's sold separately for $40 so you can charge by just placing the speaker on it. Ultimate Ears also say the Megaboom 3 will have more bass than the prior version.
Both the Boom 3 and Megaboom 3 will be available in night (black), sunset (red), lagoon (blue), and ultraviolet (purple) color varieties and will be available beginning in September. The Boom 3 will retail for $150, while the Megaboom 3 will sell for $200. For more information on the speakers, see the Ultimate Ears website.
What do you think of the new offerings from Ultimate Ears? Plan on snagging one? Let us know below.
For more gadget and IFA 2018 news, check out:
Follow us on Flipboard, Google News, or Apple News