A look at the best smartphones being featured at IFA 2018
There are a couple of surprises here.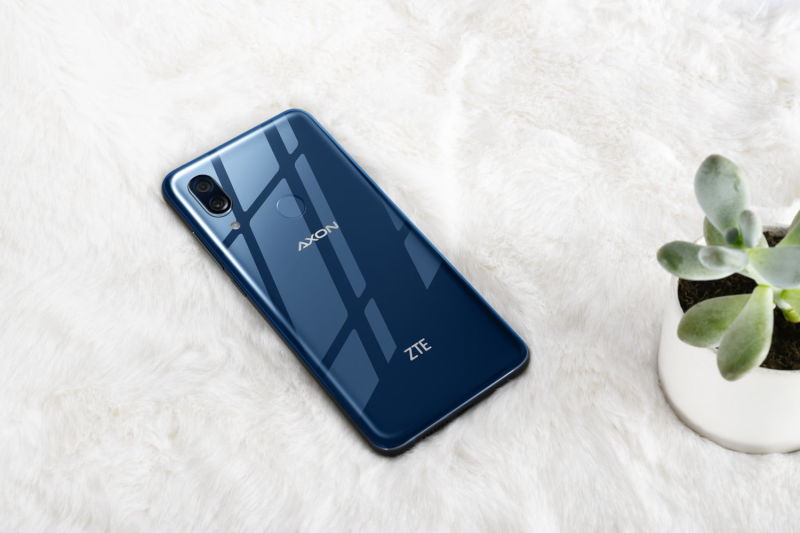 IFA is the big daddy of consumer devices shows, with added bratwurst. It's also open to the public when other big trade shows are behind closed doors. As it's in Berlin, Germany, there's also a lot of Asian and European companies showing off their latest and greatest, many of which won't find their way to our side of the pond. Mobile phones always have a sizable contingent, even if most big releases are done at MWC. Here's all the big phone unveils from IFA 2018.
LG G7 One
We've given LG's newest flagship lots of column inches, and here is its little brother – the G7 One. LG has kept the G7's classy glass and aluminum design while refitting the internals to more modest specs. There's a Snapdragon 835, 4GB of RAM and 32GB of storage, and half the back camera modules with only one. Interestingly, however, LG hasn't put their own skin over Android, opting for the Android One experience.
That means stock Android, and regular updates direct from Google, not LG. With such a crowded market, especially at the midrange level, this might just be enough to tempt people back to LG. Pricing has only been alluded to with "exceptional," so I expect it will be midrange and might even give the OnePlus 6 a run for it's money.
ZTE Axon 9 Pro
We looked at one of ZTE's budget handsets and found it was pretty good for the money. Of course, that was before the sanctions and the bans and the near-insolvency. Like a phoenix rising from a lithium-flame, ZTE is back (outside the USA at least) with the new Axon 9 Pro. It's slated for the European market and has two cameras, an AMOLED screen, stereo speakers and a huge 6.21-inch display. The Snapdragon 845 powers it with 6GB of ram, 128GB of storage and a big 4,000mAh battery.
The headphone jack didn't survive the rebirth, but a notch in the screen reminds us of its passing. Android 8.1 will be on it out of the box, and the 649 euro price tag ($760) might be a tough pill to swallow for the fairly pedestrian looks.
Blackberry Key2 LE
I must say I loved the keyboard on the Key2, so it's going to be interesting to see how different the plastic version of the Key2 LE will fare. The LE supposedly stands for Limited Edition but it could also be Less Extravagance.
The keyboard loses the swipe functionality, and the casing is plastic instead of aluminum. The Snapdragon 636 is now powering it, RAM is reduced to 4GB and storage down to 32GB. The camera seems to have been improved with some software tricks, so hopefully, that turns up as an update on the Key2. It also comes in three new colorways, Atomic which is a shiny red, Slate and Champagne. For $400, it's a better price for the midrange internals, and there's always that handy keyboard.
Huawei at IFA 2018
Huawei's subbrand Honor had a couple of announcements of their own, first up is the Honor Play. That's a mobile gamer aimed handset with a budget price ($380) that's powered by a Kirin 970 processor. Huawei's GPU Turbo tech is in effect, making that slower Kirin chip effectively faster for gaming. For the price, you get 4GB of RAM, 64GB of storage and a 3,750mAh battery. The AI camera trickery from the more expensive Huawei handsets is also included so the 16-MP/2-MP dual rear cameras should get some great shots. No hint of a USA release though, so we might miss out on it.
Honor also teased another handset, the Honor Magic 2. There is a beautiful bezel-less display and a pop-up camera featured here. As with LG phones of yore, you get that camera out by sliding the phone open yourself. No motorized magic here. It's a nice way to keep the camera without having to resort to a screen notch. Honor's got a new voice assistant, Yoyo, which might not be the voice assistant we need but it's possibly the one we deserve.
Sony Xperia XZ3
Sony can't seem to help themselves taking their own market share. Back in the spring, they released the XZ2 and XZ2 Compact, which were some of the best phones they've produced. Since then they've been saturating the market with handsets, a month ago we got the XZ2 Premium and now there's the XZ3.
On the face of it, the XZ3 is just an XZ2 with a bigger 2880 x 1440 OLED screen compared to the 5.7-inch 2160 x 1080 LCD display on the XZ2. The battery is also increased slightly to support that extra screen space, and that's the only changes from the prior handset. I'm not convinced that changing the screen needed a new model number, but maybe that's just me.
HTC U12 Life
HTC's approach to its seemingly sinking ship is to throw out anything that might have weight. The U12 Life has the same 6-inch screen and acrylic glass body of the more expensive U12+. The internals are all weaker though, so it's definitely a budget-focused device. There are some nifty two-tone paint and a starting price of roughly $360. The battery is bigger than on the U12+, and a headphone jack is part of the specs.
Xiaomi Mi Mix 3
Okay, Xiaomi didn't exactly announce this at IFA. After Honor's president George Zhao teased the Honor Magic 2 on stage, Xiaomi's president Lin Bin took to Weibo to tease the upcoming Xiaomi Mi Mix 3 which has a very similar sliding camera module. Assuming no delays, expect this to arrive in October, so I'm sure we'll get more details closer to that time.
If you're wondering what else IFA 2018 has been pushing out, we have a pretty resourceful roundup of all the best things being launched below:
IFA 2018 is ramping up, here are all the announcements coming from Berlin
What do you think of these phones from IFA 2018? Let us know in the comments below.
For more tech and IFA 2018 news, make sure to check out:
Follow us on Flipboard, Google News, or Apple News