Marshall releases their first range of smart speakers utilizing Amazon Alexa at IFA 2018
Alexa, it's time to rock.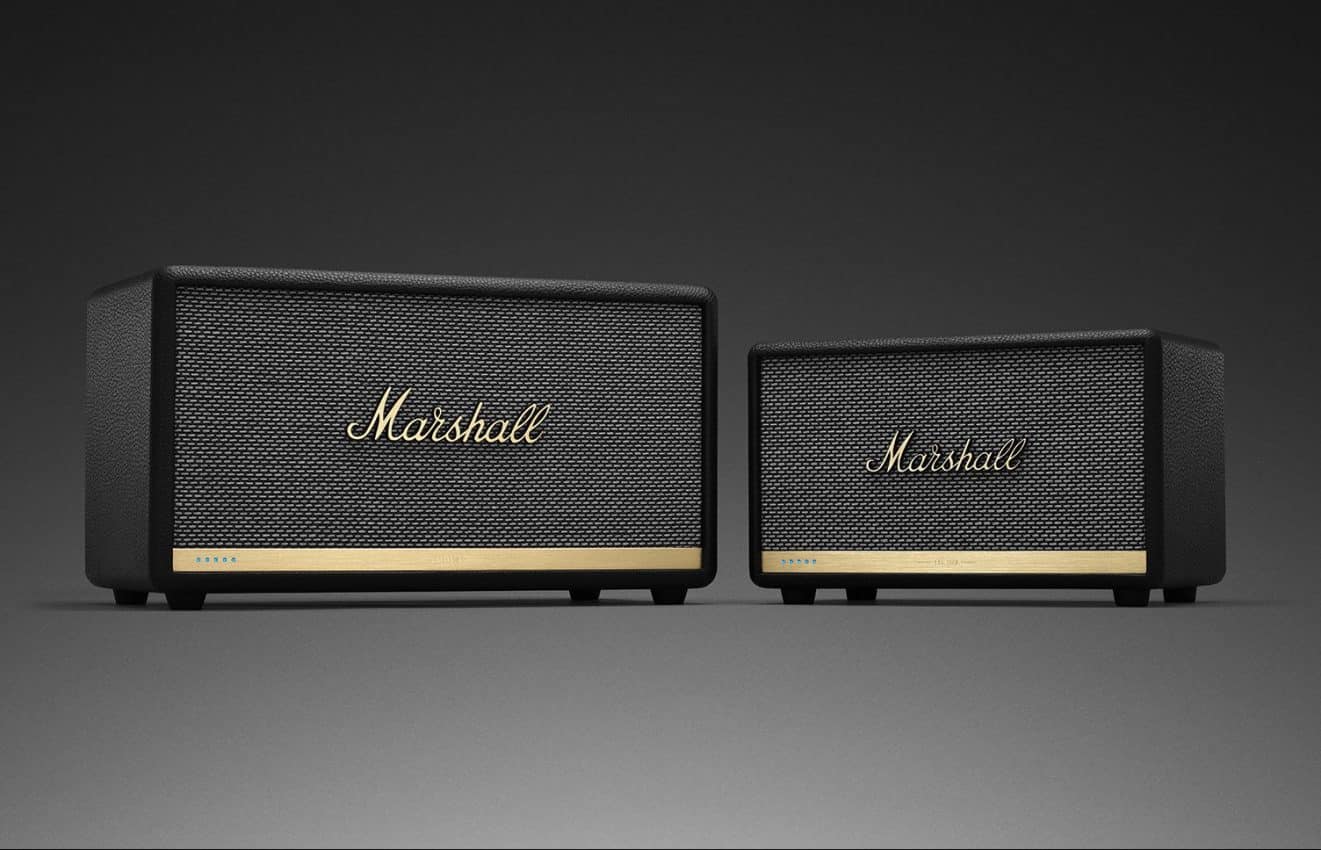 Amazon's Alexa gets about a bit, and she's now inside the rocker's choice for amps and speakers. Yes, Marshall has released their first range of smart speakers with Amazon's voice assistant control. The Acton II and the more powerful Stanmore II have refreshed versions of models with the same names, and comprise Marshall's "Voice" lineup.
From what we can see so far, the inclusion of Alexa voice control is the main change between the generations, which enables you to ask Alexa to turn the volume up to 11.
So far Marshall has been sparse with the details on the new speakers, but as the prior two had WiFi, Bluetooth, multiroom and Chromecast audio functionality, we'd be surprised to not see these again. Marshall's signature look and logo are in full view, so if the plastic is putting you off the thought of wireless speakers – these are probably the ones for you.
There's also class D amps and custom drivers with "balanced and dynamic response." You can pre-order the Stanmore II Voice from today for $399, with deliveries looking to go out after October 2nd. The Acton II pre-orders won't start until October 2nd for $299, and availability from November 9th. Both are launching in the US market first before spreading worldwide.
Marshall also lifted the curtains on a new portable speaker, the Kilburn II. The look has been changed from the last model, and there's Bluetooth 5.0 aptX support for improved range and sound quality, 20 hours of battery life, multi-host to be able to swap between devices and an IPX2 water-resistant design.
There's also a specially created "Blumlein stereo sound" system that improves multi-directional performance by separating spatial content and reassembles it. The Kilburn II is already available from retailers and the Marshall website for $299.
What is your opinion on these new options from Marshall? Anything on your wish list? Let us know below.
For more tech and IFA 2018 goodness, check out:
Follow us on Flipboard, Google News, or Apple News