Sony updates their best noise-canceling headphones with the new 1000XM3
Frequent fliers, you'll want to peep these.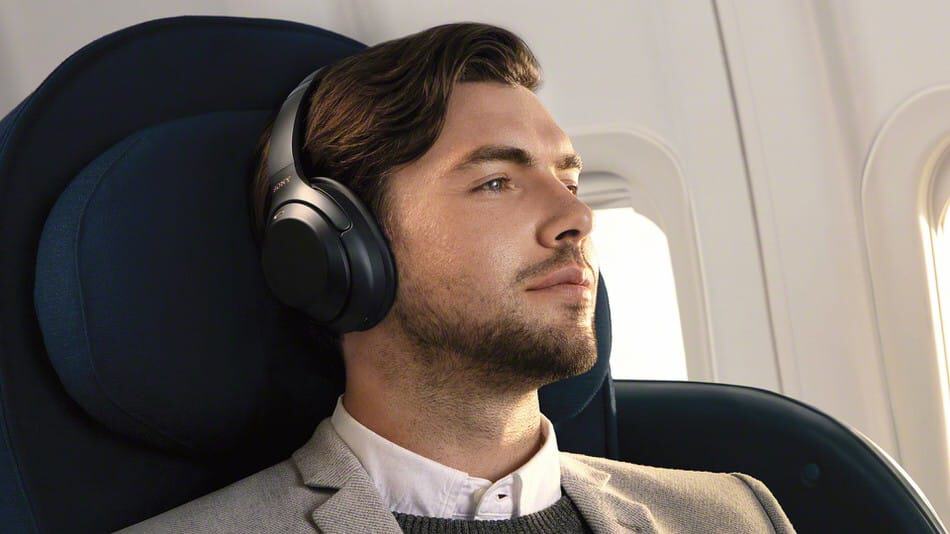 Frequent fliers swear by over-ear noise-canceling headphones, and the two most cited are Bose's QuietComfort 35 II and 1000XM2 headphones from Sony.
Sony has refreshed its offering, with the newly-announced 1000XM3, which brings better noise-cancellation, greater comfort, and a new trick to get back in front of its rival. There's not much difference in the design, so let's dig deeper.
The most important feature, the noise cancellation tech, has been improved. There's now a new, in-house "HD noise-canceling processor QN1" which provides four times the noise-canceling performance of the 1000XM2. That's even better audio blockage and less static noise for those long-haul flights.
A new touch control for the right ear cup has been added. Placing your hand over the headphones will reduce the volume, turn up the inbuilt mics, and let you hear the outside world again without having to take them off. It's the digital version of cupping your ear to hear faint sounds.
Hand-free calling has also been improved, with better audio quality and a newly designed microphone array.
Not content to stop there, Sony has also improved the fit of the headphones. They redesigned the headband with more cushioning and widened the inside of the earcups so those with larger ears will be more comfortable.
Like the new Bose QC 35 II's, the 1000XM3 has Google Assistant built in so you can get weather reports or control your smart devices with one touch. They have the same 30-hour battery life of the previous model and adds in Quick Charge (10 mins for 5 hours playback) via USB-C.
The 1000XM3's will be $349.99 when available in September. Good headphones are always pricey, and good noise cancellation especially.
What do you think of the new 1000XM3s? Would you spend $300+ on noise-canceling headphones? Let us know below.
For more tech and IFA news, check out:
Follow us on Flipboard, Google News, or Apple News