Sony's new XB501G rugged speaker has 16 hours of battery life
Google Assistant is also baked-in.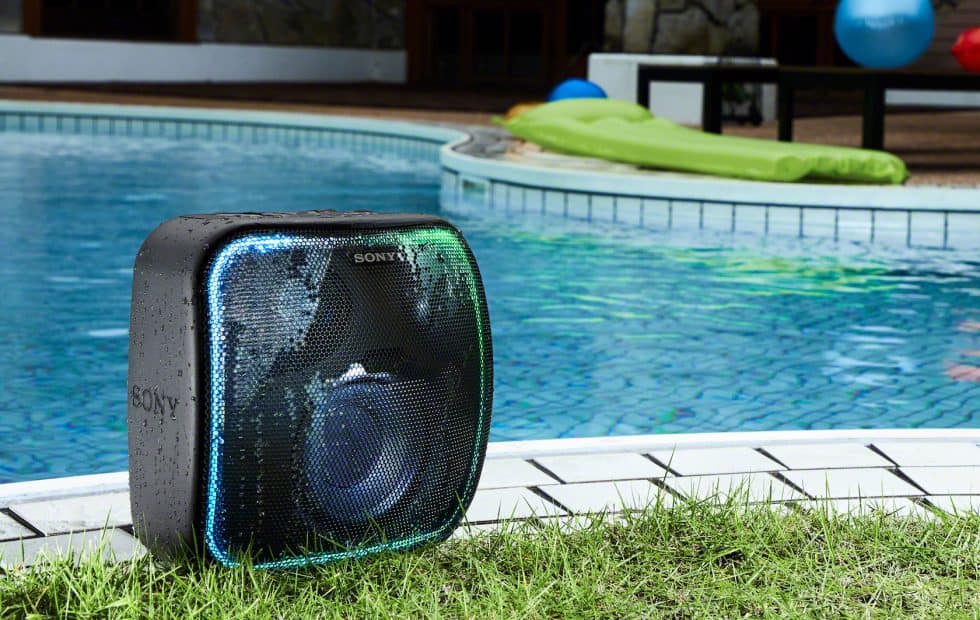 2018 seems to be the year of the smart speaker, and Sony's offering is splashproof. The SRS-XB501G has Google Assistant baked in as well as huge amounts of bass. Announced at IFA 2018 today, the new Bluetooth speaker is part of Sony's EXTRA BASS range so expect more thump than you'd expect from a portable speaker.
Features include a sizable woofer and two tweeters that are angled to spread the sound around a larger area. There's Bluetooth connectivity, and NFC to make pairing simple. Sony's also included WiFi which really expands the feature set once connected. Then you can use Google Assistant to play music, ask random questions, or control your smart home devices. That WiFi is also used to connect multiples of the speakers together, with no theoretical limit to how many can be connected at once.
Sony's cleverly used the Google Assistant grouping technology here, instead of coming up with a proprietary system. That means you can also group Google Home speakers with the Sony one, and everything is controlled through the Google Home app.
The rugged XB501G gets an IP65 rating for its plastic casing, which Sony says you can even hose the speaker down if you want. There's also a standard size tripod screw underneath, and a carry handle.
No mobile disco is complete without lighting, and the XB501G has Sony's LED light ring on the front that flashes in time with the music. There's a strobe bar as well along the top edge. All of this can be turned off if you prefer your Eurobeat with fewer seizures.
Battery life is rated at up to 16 hours and there's an included charger or you can charge with USB-C. That USB-C port is bi-directional, so you can use it to charge your other devices and gives you a huge power pack.
The Sony XB501G will be available in October priced at $299.99.
What do you think of this new speaker from Sony? Would you spend $300 on it? Let us know in the comments below.
For more tech and IFA news, check out:
Follow us on Flipboard, Google News, or Apple News