IFA 2018 is ramping up, here are all the announcements coming from Berlin
The world's foremost consumer electronics show is here.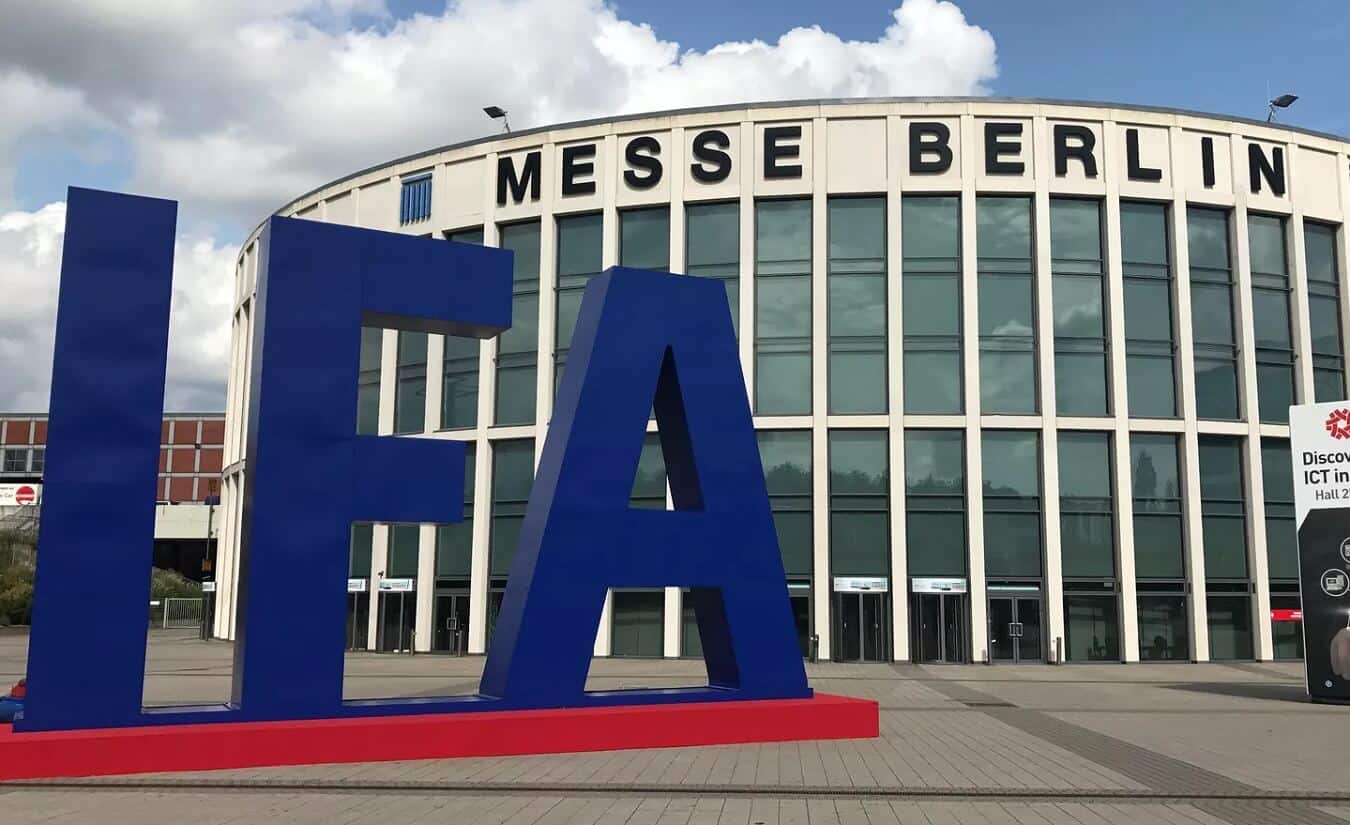 The worlds foremost consumer electronics and home appliances trade show is about to open its doors to the public tomorrow with IFA 2018.
As usual, there's already a host of announcements from the industry leaders, with everything from smart speakers to smart robotic vacuums. Expect a record number of newly announced devices, appliances, and everything in-between this year.
Last year had 159,000 square meters of show floor space rented to 1,805 exhibitors, and visitors and press from over 100 countries. Not just a trade show, there's also concerts and events, conventions and conferences, IFA Global Markets, and IFA NEXT – their startup incubator. That's a lot to take in, so pack some comfortable shoes if you're going!
The show will run between August 31st and September 5th.
We'll be updating this page as the event goes along, so check back periodically for updates on all the latest and greatest. Check out the stories below:
August 30 – IFA 2018
Acer announces new gaming chair – Acer is working on a chair, the Predator Thronos, that looks like it belongs in the Batcave and not a man cave.
Acer's Predator Thronos gaming chair will turn your mancave into the Batcave
Casio is back with a new smartwatch – The Casio Pro Trek WSD-F30 smartwatch features WearOS, WiFi, and impressive charge time.
Casio's new Pro Trek WSD-F30 smartwatch features WearOS, WiFi, and impressive charge time
New Bose home and smart speakers – Bose takes aim at Sonos with some very expensive Alexa-powered smart speaker and soundbars.
Bose takes aim at Sonos with some very expensive Alexa-powered smart speaker and soundbars
Google Assistant gains bilingual support – Thanks to help from LangID, bilingual users will be able to speak in two different languages without having to change any settings.
Thanks to improved speech recognition software, Google Assistant is now bilingual
Sony introduces its new, rugged smart speaker – Features include 16 hours of battery and Google Assistant baked-in.
Sony's new XB501G rugged speaker has 16 hours of battery life
Sony is updating their noise-canceling headphones – The new series, 1000XM3, will feature quick charge and better sizing and features.
Sony updates their best noise-canceling headphones with the new 1000XM3
Anker introduces a new smart speaker and a new robo-vac – Anker, best known for the smartphone accessories, joins everyone in introducing a new smart speaker.
Anker announces a new robot vacuum and smart speaker at IFA 2018
Harman Kardon brings smart speakers and soundbars out at IFA 2018 – Another company, another smart speaker with Google Assistant. Can Harman Kardon bring anything new to the table?
Harman Kardon just announced a gazillion new speakers with Google Assistant
August 31 – IFA 2018
JBL announces a gaggle of new products – In what seems to be a theme at IFA 2018, JBL is here with a bunch of different speaker and headphone options, many of which include Google Assistant.
JBL announces a host of new speakers and headphones to get the party going wherever you are
Marshall joins the smart speaker craze – Marshall, the brand beloved by rockers everywhere, comes to IFA 2018 with new, Alexa-powered smart speakers.
Marshall releases their first range of smart speakers utilizing Amazon Alexa at IFA 2018
Ultimate Ears is back with new versions of popular speakers – UE announces at IFA 2018 new additions to their Boom and Megaboom lines. Check them out here.
Ultimate Ears updates its Bluetooth speaker range with the new Boom 3 and Megaboom 3
Jabra is back with a new Amazon Edition of their popular earbud – Want Alexa support in your Jabra earbuds? We've got good news for you.
Jabra adds Amazon's Alexa directly to your ear(buds) at IFA 2018
Huawei releases a new smart speaker with Alexa – Not trying to call Huawei out here, but this thing looks just like Google Home
Huawei ripped off Google Home with their own smart speaker that has Alexa inside
---
Stay tuned, as we'll continue updating this page with news and articles from the event.
For more tech news, make sure to check out:
Follow us on Flipboard, Google News, or Apple News