Harman Kardon just announced a gazillion new speakers with Google Assistant
Yet another line of smart speakers introduced at IFA 2018. And, of course, they feature Google Assistant.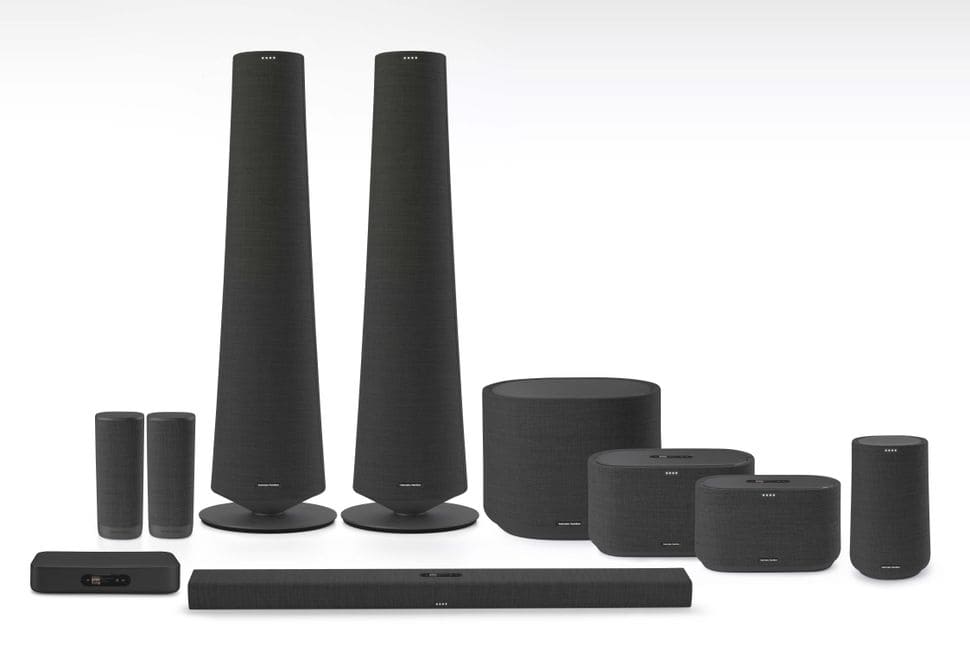 It's been a while since we've seen a full range of multiroom speakers, and today Harman Kardon announced a roomful of smart speakers to fill your home with sound.
The Citation range has everything from a budget-friendly kitchen counter speaker to high-end stereo speakers. The devices in the range all have Google Assistant and Chromecast built-in. They're also covered in wool fabric from Kvadrat, the European leader in acoustic textiles, which is dirt-repellant and flame-retardant.
The smallest speaker in the range is the One, which will retail for $199. No points for seeing the Sonos-baiting going on here. It supports music up to 24-bit/96kHz, and allows Bluetooth streaming, as does the rest of the range.
Other speakers in the range include the Citation 100 ($300), Citation 300 ($400) and the Citation 500 ($600). Both the 300 and 500 have a high-resolution LCD touch control panel.
There's a 3.0-channel soundbar, the Harman Kardon Bar ($1000) which also has the touchscreen. There are three HDMI inputs with support for 4K HDR video and has a matching wireless subwoofer that retails for $800.
At the top-end, there's the Harman Kardon Citation Tower, which tips the scales at $2,500. It also has the touchscreen, and it's a 2.2 system so that probably means there's a subwoofer in each tower.
There's also a couple of non-smart soundbars, in the Harman Kardon Enchant series. The Enchant 800 ($700) and Enchant 1300 ($1,000) feature exclusive MultiBeam technology that fills your room with sound by bouncing it off your walls. The 800 has eight channels of surround, with the 1300 having a staggering 13 channels of surround. The 800 can handle one HDMI input, while the 1300 can support up to three devices over HDMI. They also have Chromecast built-in and Bluetooth, but no microphone here for a voice assistant. The matching subwoofer is $700.
With the (now large) marketplace for smart speakers, it'll be interesting to see if the Harman ranges manage to reply amongst the background noise. The different ranges will be available starting in the fall.
What do you think of these? Do they appeal more than the other offerings being introduced at IFA 2018? Let us know below.
For more tech and IFA 2018 news, check out:
Follow us on Flipboard, Google News, or Apple News