Samsung teases the new Galaxy Home speaker with Bixby voice assistant
Will it be able to compete with offerings from Apple and Amazon?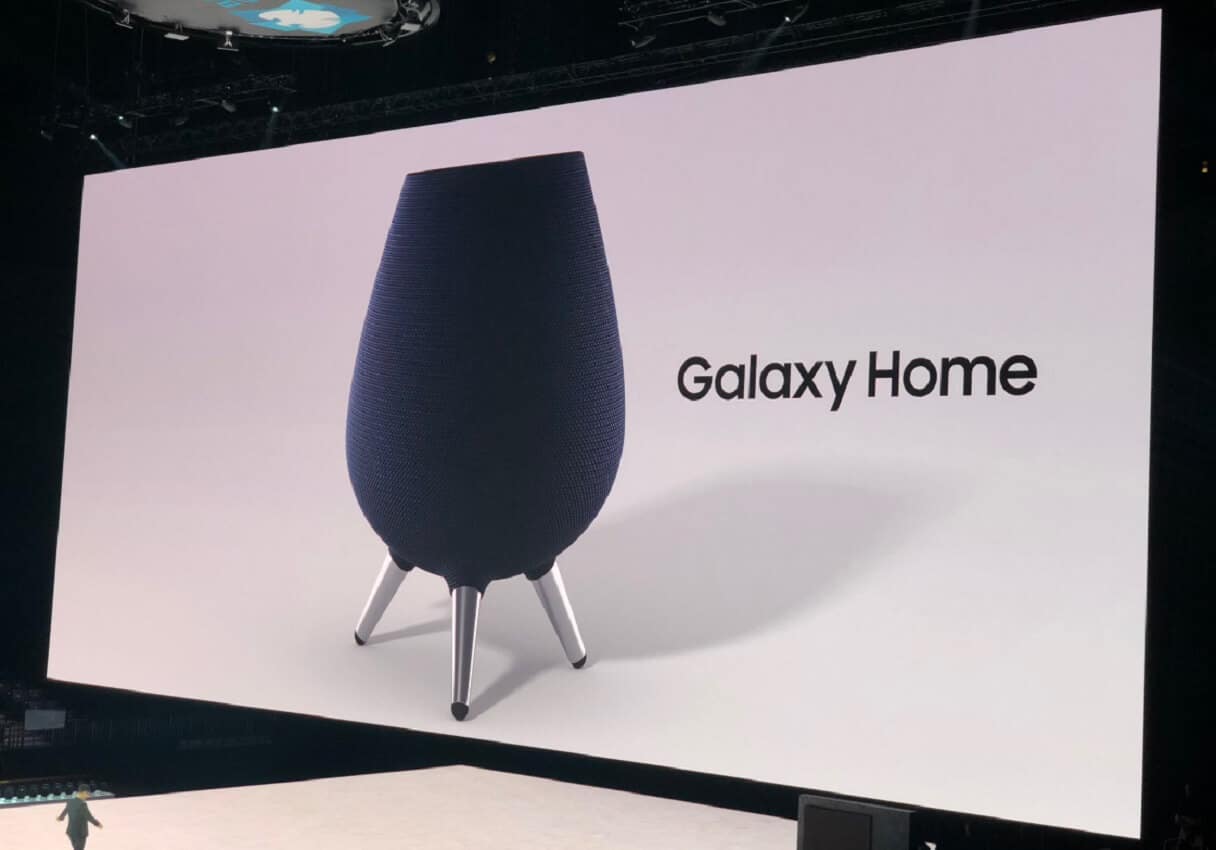 In addition to the Galaxy Note 9 and Galaxy Watch, Samsung on Thursday teased the Galaxy Home speaker with its Bixby smart assistant built-in. The high-end speaker, which is intended to go head-to-head with the Apple HomePod, promises higher-quality audio than the leading smart speakers on the market from Amazon and Google.
With a price to be determined, Samsung's speaker is meant to provide incredible sound and elegant design. It looks like a cross between a tiny spacecraft and modern statue. Featuring three stout metal legs, the speaker is wrapped in black fabric and has a flat top with control buttons on it for changing the volume and skipping tracks.
According to Samsung, the Galaxy Home speaker includes six built-in speakers and a subwoofer. There are also eight far-field microphones used to detect voice output. AKG provides audio tuning.
Like HomePod with Siri, the speaker answers to the company's voice assistant, Bixby. Saying "Hi, Bixby" will activate the assistant and Samsung promises it will be used for more than just playing music. During today's presentation, Samsung said the assistant would be able to many of the things it does on the company's lineup of smartphones.
Beyond this, little is known about the new speaker. Samsung said it would provide more information at a developer conference in November.
On the surface, the Galaxy Home speaker looks interesting. Like all tech products, however, the devil will be in the details starting with the price. With the Apple HomePod priced at $350, I wouldn't be surprised to see the Galaxy Home speaker arrive with a similar tag.
The new speaker should debut before the holiday shopping season concludes.
What do you think? Does this speaker look like something you'd consider buying? Let us know below. 
For more tech news, see:
Follow us on Flipboard, Google News, or Apple News