The new Super Smash Bros. Ultimate trailer just kilt Luigi dead
Like, super dead.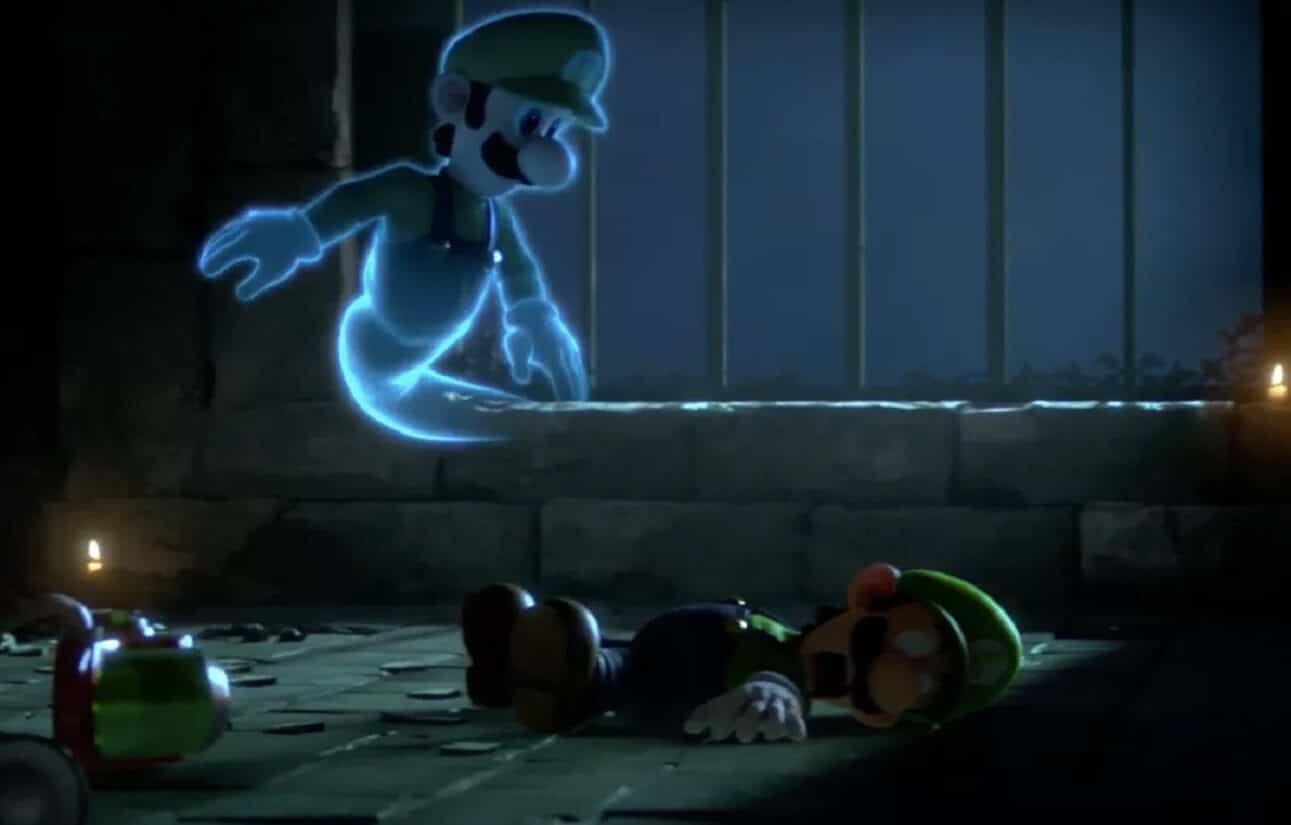 Just as sad as it began, it appears that the tale of Luigi has ended in absolute devastation.
The oft-underappreciated, ghost-hunting brother of Mario was (somewhat surprisingly) granted the spotlight in the newly-released Super Smash Bros. Ultimate trailer, only to have his soul literally scythed from his body by the Grim Reaper from Castlevania mere moments later.
It was brutal.
JESUS CHRIST pic.twitter.com/KDPLVk7opz

— Ben Skipper (@bskipper27) August 8, 2018
The untimely demise of Luigi was only one of the major highlights from the 27-minute Super Smash Bros. Ultimate trailer, which was unveiled during yesterday's Nintendo direct. The fifth installment in the beloved Nintendo series has been kept largely under wraps ever since it was teased back in March, leaving diehard fans of the franchise to do little more than ponder over the game's pending release in December.
Perhaps in an effort to satiate growing demand, Nintendo offered fans a couple breadcrumbs by releasing an hour of gameplay footage and announcing that the game would give fans access to over 28 hours of iconic music that could be accessed from anywhere. If the official trailer is any indication, then Super Smash Bros. Ultimate will be well worth the wait.
https://www.youtube.com/watch?time_continue=84&v=P-kQWJrjRV4
But what of everyone's (second) favorite cartoon plumber? Are we really to believe that Luigi Time™ is over for good? Well, if the Nintendo UK's Twitter account is to be believed, he'll be just fine.
Luigi is okay

— Nintendo UK VS (@NintendoUKVS) August 8, 2018
Of course, Luigi's "death" isn't the first that fans have witnessed during a Nintendo Direct. During this year's E3 conference, Mario met a similar fate when he was pierced through the chest by Ridley from Metroid during the latter's reveal as a playable character.
No word yet on how many more beloved characters Nintendo plans on Shyamalaning before Super Smash Bros. Ultimate hits shelves on December 7th, but one thing is for sure, there will still be no Waluigi. Maybe.
Excited for Super Smash Bros. Ultimate? What games are you playing while waiting for the release? Let us know below.
For more gaming news, make sure to check out:
Follow us on Flipboard, Google News, or Apple News