Islands of Nyne is the best battle royale game that no one is playing
If the game could get an active player base, there is real potential here.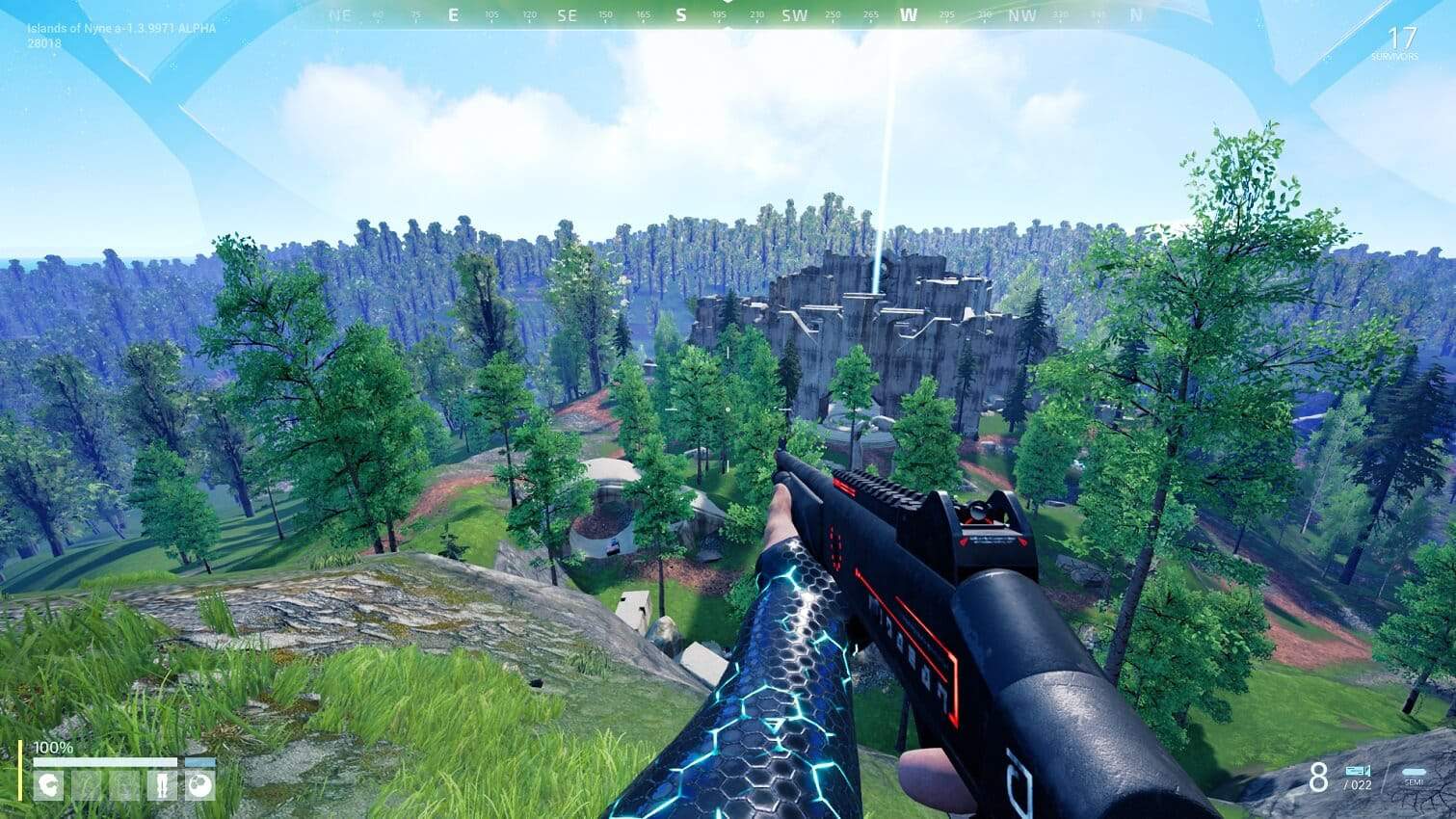 I've spent quite a bit of time with the likes of PUBG, Fortnite, and Realm Royale. My first introduction to the genre was with The Culling – the game that combined crafting and survival and very much felt like a Hunger Games movie. I've enjoyed all of these games, but I'm not sure I've enjoyed any of them like I have Islands of Nyne.
Islands of Nyne is currently in Steam Early Access and is available for $24.99. It features sci-fi settings, a relatively large and very engaging map, and various guns to dispatch your foes with and armor to protect yourself in fights. The map feels better than most other BR games and thanks to its sci-fi setting, allows for some pretty interesting locations. Like many battle royale titles, you can either play solo, duos, or squads. Yes, there are bugs, and yes, it needs work, but that is why it is in Early Access. For me, the gunplay feels better than any other current battle royale options, but the sad fact of the matter is, no is playing the damn game.
I have yet to play a solo or duos match where a full lobby of 50 was present. Developer Define Human Studios is obviously aware of this, as lobbies that start without the full amount of players is somewhat scaled, in that the encroaching circle moves faster and becomes smaller much quicker, forcing gamers into fights. A typical round with 12-20 people lasts around 10 minutes. This helps keep things from being too slow-paced due to the small player base, but at the same time, it keeps you from fully appreciating the game.
When looking at Steam reviews, it is obvious that people enjoy the game, but again, no one is playing. And this becomes a vicious circle. Even with its great map and variety of guns, people see that no one is playing and refuse to pay $25 for a dead game. I get that, for sure, but what is the answer?
Due to games like Fortnite and Realm Royale being free-to-play, a lot of gamers have some strange expectations for what a battle royale game should be. But the thing is, those developers have huge bankrolls and can afford to make the game free to bring in players. I imagine Define Human Studios does not have that luxury,  and the price tag alone is probably a major factor in turning gamers away. Could it benefit from a free-to-play model? Almost certainly, but then you need to stuff your game with ways to make money, and at that point, it becomes a chicken and egg scenario. "No one is playing our game, let's make it free-to-play. But no one is playing, so how can we develop and encourage people to purchase skins and other cosmetics so we can continue development?"
I'm just a journalist, I don't know the answers to those questions, but what I do know is that Islands of Nyne is fun and I could see myself playing it for a while. I just hope other gamers feel the same way.
Have you tried Islands of Nyne? What did you think? Let us know below.
For more gaming news and reviews, make sure to check out:
Follow us on Flipboard, Google News, or Apple News