KnowTechie Giveaway: Ekster Smart Wallet with Bluetooth tracker
Enter, you coward.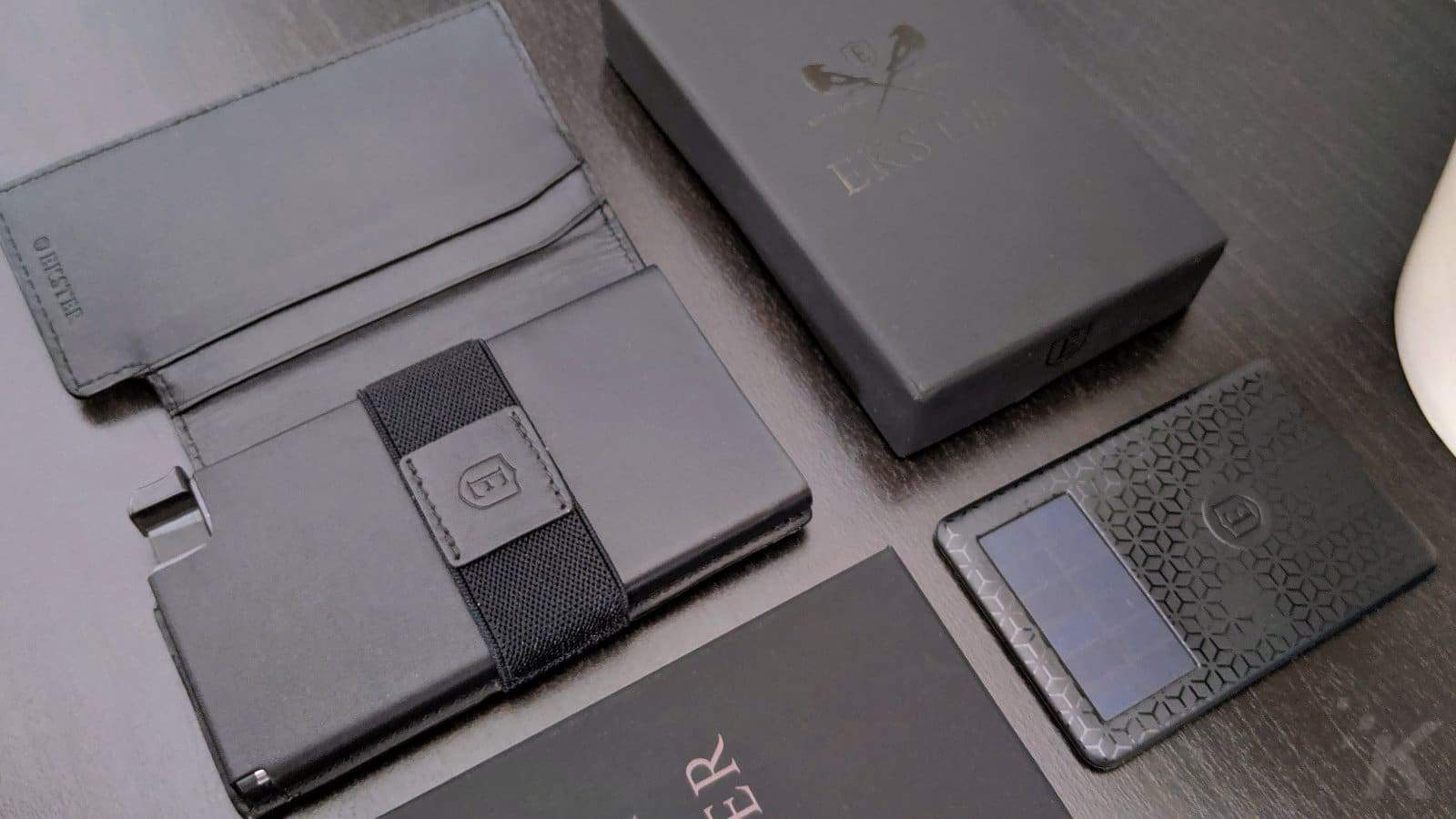 Okay, folks, it's time for another KnowTechie giveaway, and boy, it's a doozy. One of our readers will win their choice of Ekster's third-generation of smart wallets, along with one of their nifty solar-powered Bluetooth tracking cards. That's over a $100 value (depending on your choice), just for clicking a few things in the widget below.
All of the wallets are made with premium European leather, which should color beautifully with age. I'm not able to confirm this yet as I've only had mine a few weeks, but so far it looks amazing. They're also all slimline, perfect for folks who want to declutter their pockets.
Ekster also has some pretty cool engineering inside the models, with a quick-release card carrying section. A quick press of a button pops out up to six cards, ready for selection. The carrying section is also RFID-blocking, and is now made of anodized aluminum.
We reviewed the flagship Parliament model last week, and I haven't stopped using it since. The card quick-release is my new fidget toy, with every press being just as silky smooth as the last one. Plus, just look at the amount of room I just saved in my pocket:
How to enter
It's simple. For your chance to win, enter your details into the Gleam widget below. You can also gain extra entries by doing the other things on the list, like social sharing, joining our newsletter, and following or liking Ekster on Facebook or following them on Instagram.
Just keep in mind, for your entry to count, you'll have to enter through the widget below. Again, all the ways to enter will be shown below. If the widget isn't loading for you, try this link to the contest.
The giveaway will run from June 11 until July 2nd at midnight. One winner will be selected. The winner will receive one Ekster Smart Wallet of their choice, with a solar-powered tracking card. The contest is only open to residents of the United States (excluding territories). Good luck!KnowTechie Giveaway: Ekster Smart Wallet with Bluetooth tracker

Follow us on Flipboard, Google News, or Apple News